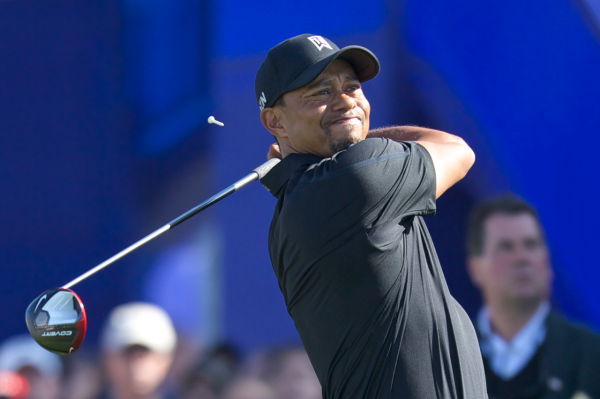 Tiger Woods posted the worst score of his pro career, an 11-over-par 82, and missed the cut in the Waste Management Phoenix Open at TPC Scottsdale.
Woods, playing in his first official PGA Tour event since August, shot a career-worst 44 on the back nine after starting on the 10th hole, and his bogey on his final hole made his round worse than the 81 he shot in 40 mph winds in the third round  of the 2002 Open Championship at Muirfield.
"I'm just caught in between the old and the new (in a swing change)," said Woods, who was 13 strokes off the cut-line and in 132nd, or last place, with the afternoon wave still to play. "I have a lot of work to do and just have to keep grinding. That's all I can do.
"It's mental to an extent. The trust is just not there. Every golfer goes though this, I just did it in a public forum. It's part of the process. Practice, I just have to go home and keep working on it."
After starting with a 73 that he salvaged with a late eagle and birdie, Woods made a bogey on his second hole of round two, and then added a double-bogey 6 on the 14th hole on a triple-bogey 7 on the next hole.
Woods, who struggled with his chipping the way he did in the Hero World Challenge in December, has committed to play next week in the Farmers Insurance Open at Torrey Pines, where he has won eight times as a pro.