The new King Tour players category irons from Cobra Golf are Metal Injection Molded rather than cast or forged as are all other conventional irons.
Fast Facts Cobra King Tour irons:
Cavity back players category irons
Metal Injection Molded
Thermoplastic polyurethane insert
Tungsten toe weight
Cobra Connect swing/shot data tracking
Stock shaft: KBS $-Taper 120
Stock grip: Lamkin Crossline with Connect
5-iron 26° loft, pitching wedge 45° loft
Available Oct. 30, $1,299 4-iron through pitching wedge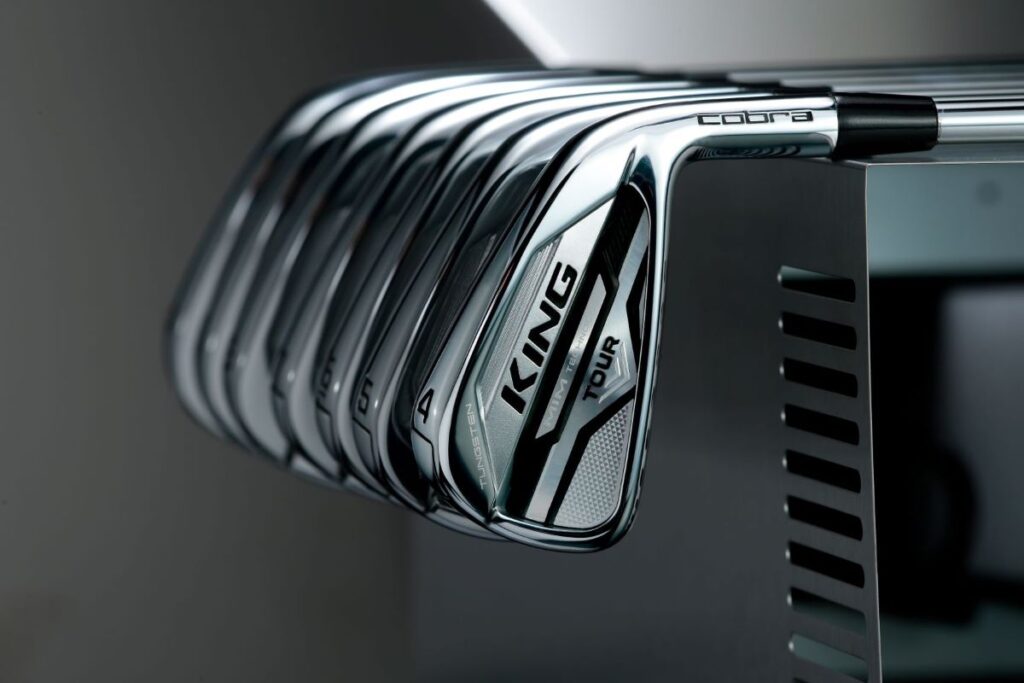 WYNTK:
Last spring Cobra Golf for a first in club manufacturing introduced wedges made by Metal Injection Molding and now they are employing this MIM process for a full set of irons called King Tour. MIM'd heads, even cavity backs such as the King Tours, have the advantage of requiring much less hand grinding and finishing compared to either of the conventional manufacturing methods, casting or forging. The process also gives the King Tours what Cobra describes as an "incredibly soft feel."
"We've used our MIM process over the past two years to deliver softer and more precisely-shaped designs in our wedges," said Tom Olsavsky, Vice President of R&D for COBRA Golf. "Now, in response to demand from better players and our Tour staffers, seeking the same benefits in a full set of irons, our R&D team delivered the KING TOUR Irons.  These irons are softer than any forged offerings on the market, and like their wedge counterparts, offer better consistency in shaping for more precision shot-making on the course. While soft feel and consistency are important in the short game, optimizing these attributes throughout an entire iron set will give golfers better performance across a wider range of shot selections."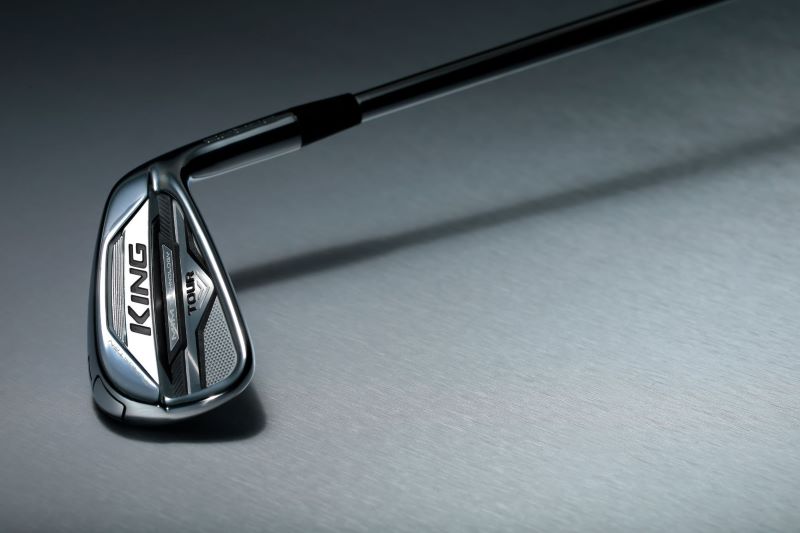 The MIM process starts with 304 stainless steel metal powder which is heated, injected into a mold and then sintered to 1340°C producing a tight and aligned grain structure leaving only a relatively small amount of hand polishing to create the satin finish. By way of comparison forging of iron heads a requires a lesser temperature, 1200°C, and extensive grinding plus polishing are normal.
Also of note are the internal TPU insert which dampens impact vibration, the tungsten toe weighting to improve off-center hits and the use of Smart grips which automatically provide shot data using the Arccos Golf platform.
By ED TRAVIS