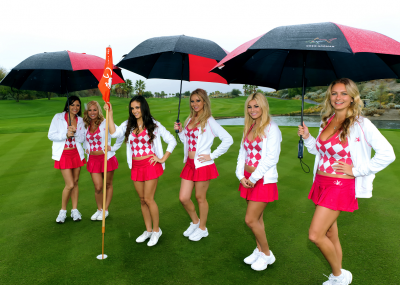 Playboy Playmates Amy Leigh Andrews, Shanna McLaughlin, Jaclyn Swedberg, Tiffany Toth, Pilar Lastra, Ciara Price (pictured above) and 40 Girls of Playboy Golf were on hand during the 5th Annual Playboy Golf Scramble at Fantasy Springs Resort Casino and Eagle Falls Golf Course November 11-12, 2011 in the city of Indio near Palm Springs.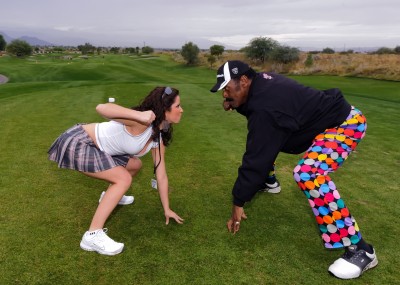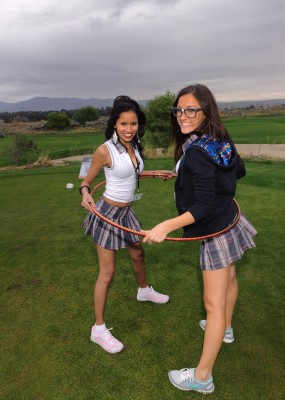 The Playboy Golf Scramble is one of the most unique, exciting and entertaining events in golf. Celebrities, professional athletes, Playboy Playmates and amateur golfers are arranged in four-person teams that compete against each other in an 18-hole scramble format filled with entertaining challenges and events along the way. The tournament is accompanied by a bevy of parties and events featuring Playboy Playmates and Girls of Playboy Golf.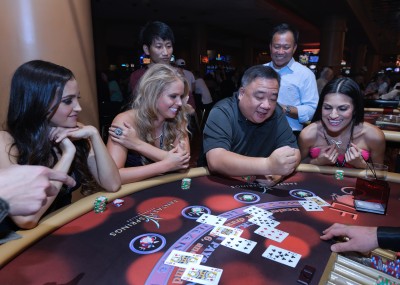 The weekend's festivities included a pairings party inside the resort's new LIT lounge with flowing drinks and gourmet fare prepared by Fantasy Springs Resort Casino's expert chefs.
Saturday morning, golfers and the Girls of Playboy Golf hit the links at Eagle Falls. Lunch on the course was included, along with fun and games such as double hula hoops and dressing up as Playboy founder Hugh Hefner himself, courtesy of the Girls of Playboy Golf.


Saturday night, golfers were invited to the awards banquet, replete with a fabulous dinner, photos with the Playboy Playmates, trophies and gifts for the top golfers. Players also cast their votes for the Playboy Girl of Golf who will win a trip to the acclaimed Playboy Mansion.