Duo From Rancho Murieta Country Club Claim Championship Title
SEASIDE, Calif. (March 15, 2017) – The Northern California Section of the Professional Golfers' Association is pleased to announce that Don Thames and Brian Little of Rancho Murieta Country Club are the winners of the 2017 Club Team Championship with a final score of 8-under-par 136. Last year's victor, Jason Schmuhl, and partner Demian Reddy of Windsor Golf Club secured second place with a final score of 5-under-par 139.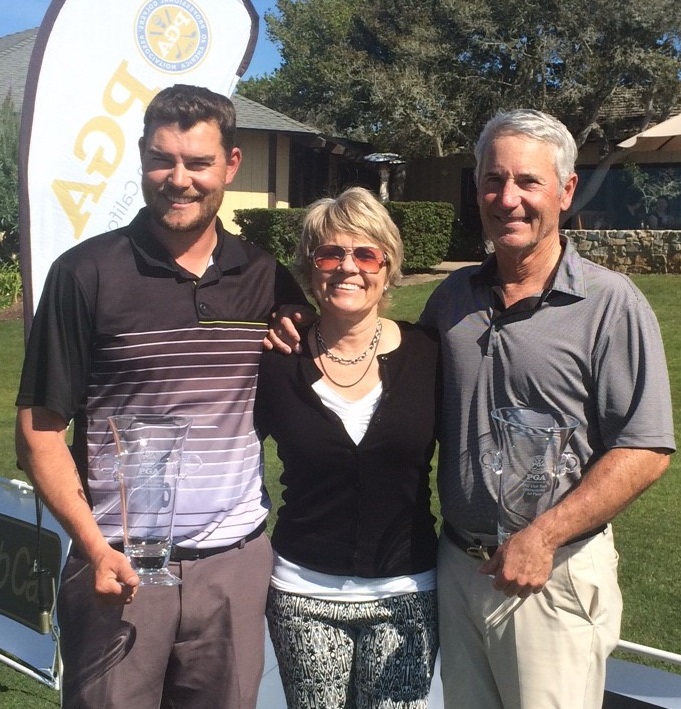 The Club Team Championship has been contested since the 1940's. This two-day championship was held at Bayonet and Black Horse Golf Courses (Par 72) in Seaside, Calif. on March 13-14, 2017.
The 2017 Club Team Championship is proudly presented by Club Car, is supported by Cobra Puma Golf and ILT Golf Vacations, and received contributions from Greg Norman Collection and VW Golf Grips. Championship trophies were provided by Sterling Cut Glass. For full results please visit www.ncpgalinks.com.
Listed as Player, Facility, Scores
*(a) denotes amateur
Don Thames, Rancho Murieta CC, Brian Little, Rancho Murieta CC, *71-65-136 -8
2. Jason Schmuhl, Windsor GC, Demian Reddy, Windsor GC, *68-71-139 -5
3. Bill Sendell, Tehama, David Jackson, Tehama Golf Club, *71-69-140 -4
3. Ed Hester, Cameron Park CC, Joe Moulton, Cameron Park CC, *71-69-140 -4
5. Brian Thompson, The Olympic Club, Will Manning, The Olympic Club, *71-70-141 -3
5. Eric Costa, Pheasant Run, Glen Stubblefield, Pheasant Run, *73-68-141 -3
5. Shea Rollins, Spring Creek GCC, Sean King, Spring Creek GCC, *69-0-69 -3
8. John O'Leary, Half Moon Bay Golf Links, Brett Armstrong, Half Moon Bay Golf Links, *72-70-142 -2
8. Justin Saragueta, TPC Stonebrae, Nathan McMullen, TPC Stonebrae, *73-69-142 -2
10. Ray Otis, CordeValle GC, Evan Ives, CordeValle GC, *72-71-143 -1
10. Ryan Lancaster, Copper River CC, Aj Shiffert, Copper River CC, *76-67-143 -1