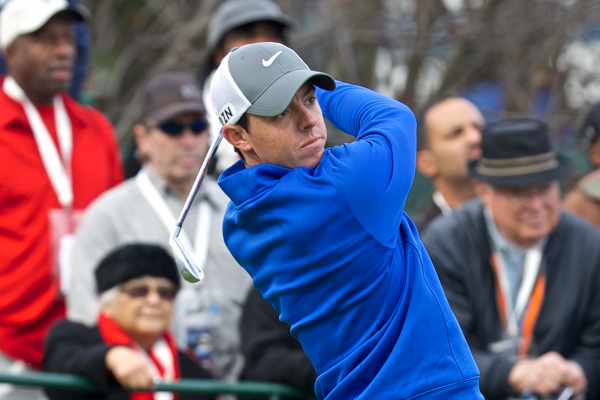 Rory McIlroy finally started figuring out Pete Dye's Stadium Course at TPC Sawgrass when he finished in a tie for eighth last year in the Players Championship.
Based on that result, and his form since late last year, McIlroy will be one of the favorites this week in the so-called "Fifth Major" with Tiger Woods recuperating from back surgery at home some 250 miles down the east coast of Florida.
"I'm figuring out how to play it and how to play Pete Dye golf courses," said McIlroy, who a few years ago was not afraid to say he did not like TPC Sawgrass. "Even Whistling Straits (in the 2010 PGA Championship), I got to the golf course and I didn't really like it and sort of tried to get myself to like it for that week (and) finished third.
"When you hit the shots, it seems very simple. … I think around here, if you short-side yourself, especially in the Bermuda rough, you really pay a penalty for that. It's better off missing it in the right places here. …
"Tricky. This is a tricky golf course. You've got to think your way around here. It's very strategic. You've got to play the shots, as well. Even the layups are tough out here. Visually, it's a tough track."
So difficult for McIlroy that he missed the cut in his first three appearances at TPC Sawgrass, even when he was No. 1 in the World Golf Rankings in 2012.
In 2011, he passed on the tournament on the advice of his then-agent, Chubby Chandler, who took a backhanded swipe at the Players, calling the event the "ninth-most important tournament in the world."
McIlroy, who parted ways with Chandler later that year, regrets missing the Players to this day.
"Looking back on it, it wasn't one of my brightest moments," McIlroy said last year when he returned to the PGA Tour's flagship event, which is played at the tour's headquarters in Ponte Vedra Beach, Fla. "I mean, I'm glad to be back.
"I think I embrace the strategic element of it a lot more. I was always one with these sort of courses, 'Oh, I can't hit driver anywhere.' It doesn't give me an advantage that I have on some other golf courses, but I embrace that now and embrace that challenge. …
"Sure, I love any course. A golf course is a golf course, but there are still a few golf courses that I like more than this one."
If Rory has a love-hate relationship with the Stadium Course, he is not alone.
Woods won the tournament in 2001 and 2013, but in between, between he had only one other top-10 finish on the course, solo eighth in 2009.
"Everyone who has played here, they have never really been that consistent here," Woods said of the Players course. "I mean, everyone. Going from the time Jerry Pate won (in 1982), no one has really contended here or been in contention 70, 80 percent of the time.
"Some golf courses, you get certain guys playing well there no matter what. … Not this one."
McIlroy, after struggling with his new Nike equipment and problems with his swing last season, turned things around late last year and won the Australian Open, beating local favorite Adam Scott with a birdie on the final hole.
The Irishman finished in the top 25 in each of his past 14 tournaments, but he failed to close the deal this year when he had chances to win on Sunday in the Abu Dhabi HSBC Golf Championship, the Omega Dubai Desert Classic and the Honda Classic.
McIlroy, 24, had another chance last week, but he shot 2-under-par 70 in the final round and tied for eighth in the Wells Fargo Championship. The Charlotte event was the site of his first career PGA Tour victory in 2010.
"I sort of struggled in final rounds this year, weekends, anyway," said McIlroy, who tied for eighth in the Masters despite shooting 5-over-par 77 in the third round.
"I've been in contention with a chance to win. I haven't been able to sort of walk through that door, but I feel like the more times I knock on that door, I'll eventually step through it. Hopefully I can get myself back in a similar position and try to do a better job.
"I'm stringing together top-10s and stuff … and one of these weeks I'm going to win."
Based on his history at the course, TPC Sawgrass might not be the place for that to happen, but then again, McIlroy is progressing on the learning curve.
–Story courtesy of The Sports Xchange, TSX Golf Editor Tom LaMarre