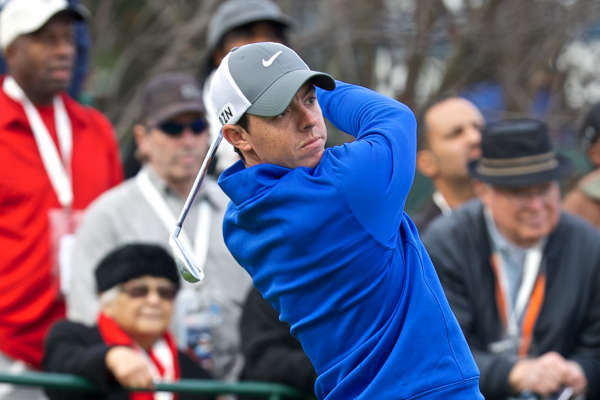 Rory McIlroy, the No. 1 player in the World Golf Rankings, shot 73-74–147, 7-over-par, and most likely will miss the cut in the rain-delayed Honda Classic on the Champion Course at PGA National Resort and Spa in Palm Beach Gardens, Fla.
McIlroy, playing on the PGA Tour for the first time in 2015, was barely inside the projected cut-line after sinking a five-foot birdie putt on the fifth hole, but then made bogeys on three of the last four holes while finishing round two on the front nine.
"I'm pissed off," said McIlroy, who probably will miss the cut for the first time since the 2013 Open Championship at Muirfield when play resumes on Saturday. "I don't like missing cuts. You want to be playing on the weekend, and I'm not there.
" … I guess after coming off a three‑week break, and then felt a little, I wouldn't say rusty, but just not quite on top of my game (in round one). I felt like I was trying to get something going and couldn't. Coming off three weeks off and playing in conditions like these, it sort of shows you where your game's at."
Brendan Steele of Idyllwild and UC Riverside birdied the first four holes of round two before darkness halted play after two rain delays earlier in the day, and held a two-stroke lead over Patrick Reed, who started with 67-67.
Jim Herman, the first-round leader at 65, was at even par through three holes and was three shots back in third, while Luke Donald was at 69-67 and four strokes back in a tie for fourth with Ian Poulter, who was 5-under for the day through eight holes, and Padraig Harrington, who was 1-under for the second round through six holes when darkness came.
Phil Mickelson, Martin Kaymer and Sergio Garcia were all at even par for the tournament and tied for 19th while still on the front nine in round two when play was halted.