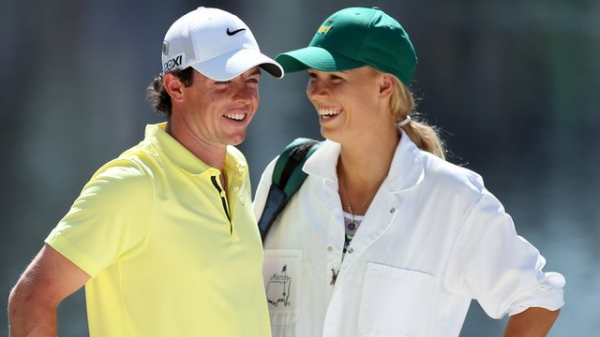 Only days after the wedding invitations were mailed, Rory McIlroy broke up his fiancee, tennis star Caroline Wozniacki, following a six-month engagement and a relationship that lasted three years.
The 25-year-old McIlroy seemed to be on the verge of tears during a six-minute media conference at Wentworth Club outside London, where the European Tour's flagship event, the BMW PGA Championship, will be contested this week.
"The wedding invitations issued at the weekend made me realize that I wasn't ready for all that marriage entails," said McIlroy, who was No. 1 in the World Golf Rankings before a miserable 2013 season, and is No. 10 now. "I wish Caroline all the happiness she deserves and thank her for the great times we've had.
" … Yeah, obviously quite a difficult time for Caroline and myself. It was mutual and amicable and we both thought it was the best for us, the best for both of us. Time to move on and I think I've said all that I need to say.
" … The problem was mine."
McIlroy said he never thought about pulling out of the tournament and later in the day played in a pro-am with Teddy Sheringham, Peter Schmeichel and Phil Neville, three legends of Manchester United, his favorite soccer team.