BY RANDY YOUNGMAN
The So-Called Expert takes on all challengers, including celebrities and Hall of Famers.
This week's guest prognosticator is Bobby Grich, the former Angels star who was the first player inducted in the team's Hall of Fame and who's still working for the organization in community relations, marketing/advertising and with the alumni association.
CLICK HERE TO MAKE YOUR PICKS FOR WEEK 3
During his 17 years in the majors, including a decade with the-then California Angels (1977-86), Grich was a six-time All-Star and four-time Gold Glove second baseman. He also played on the Angels' first three division championship teams – in 1979 with Nolan Ryan, in 1982 with Reggie Jackson and in 1986 with a rookie phenom named Wally Joyner.
When he retired after the heartbreaking 1986 playoffs (no reason to dredge up the painful details), Grich decided to get "serious" about his golf game.
"When I was playing baseball, I only played golf for four or five months in the off-season," Grich said this week after playing in the UC Irvine/Scott Brooks Golf Invitational charity tournament at Pelican Hill.  "I put the clubs up for seven months every year."
That pattern changed dramatically after he exchanged his baseball spikes for golf spikes and began whittling his handicap, then at Virginia Country Club in Long Beach, where he grew up and went to high school.
One day, he saw the Golf Digest list of the "100 Best Courses in America," studied it and wondered how cool it would be to play them all.
"I counted 14 courses (on the list) I had already played and figured that was a decent start, so I decided to make it my lifetime project," he said.
Grich clipped out the magazine's  biennial list, from 1989-90, and began his quest.
Twenty-three years later, he is closing in on fulfilling his dream.
"Ninety-nine down, one more to go," Grich said.
Which one?
"Peachtree Golf Club in Atlanta."
Yes, he is going to tee it up at Peachtree in October.
Back in 1990, after Sports Illustrated interviewed him for a feature on what happened to the original free-agent class in 1976, he made this public declaration: "I have a goal. I want to play Golf Digest's 100 Best Courses in America."
Golf Digest read the story and sent him a Perma Plaque of that 100 Best list, which of course went up on his office wall at home.
"Every time I played one of the courses, I put a black sticker next to it on the plaque," he said.
One sticker to go.
It has taken a long time to check off all of the great courses on the 1989-90 list,  which is very different from the magazine's latest top 100 list because of new courses that have sprung up.
For example, 27 courses among the latest Golf Digest top 100 were not built when Grich started his quest, including three courses at Bandon Dunes in Oregon, Monterey Peninsula CC in Pebble Beach, The Quarry at La Quinta and Whistling Straits in Wisconsin.
Good thing Grich decided to stick to one list or it might have taken him another 10 years to play 'em all. And he is the first to admit he used his his celebrity and his contacts ("referrals from members and friends of friends") to get on some very exclusive private courses around the country.
These were the top 10 courses on the Golf Digest list he attacked nearly 25 years ago: 1. Pine Valley GC, Pine Valley, N.J.; 2. Augusta National GC, Augusta, Ga.; 3. Shinnecock Hills GC, Southampton, N.Y.; 4. Cypress Point Club, Pebble Beach; 5. Merion GC, Ardmore, Pa.; 6. Pebble Beach Golf Links; 7. Oakmont CC, Oakmont, Pa.; 8. Seminole GC, Juno Beach, Fla.; 9. Muirfield Village GC, Dublin, Ohio; and 10. Medinah CC, Medinah, Ill.
And these are Grich's 10 favorite courses from his Tour 100: Augusta National, Cypress Point, Chicago Golf Club in Wheaton, Ill.; Crystal Downs CC in Frankfort, Mich.; National Golf Links of America in Southampton, N.Y.; Maidstone Club in East Hampton, N.Y.; Somerset Hills CC in Bernardsville, N.J.; Kittansett Club in Marion, Mass.; Stanwich CC in Greenwich, Conn.; and Shinnecock Hills.
I'm envious that he got to play so many great courses – I've played only seven of the current 100 Best – but I'm most impressed that he broke 80 on a majority of them. His best round was a 66 at San Francisco GC, and he also shot a 71 at Olympia Fields in suburban Chicago.
He shot a 77 playing from the member tees at Augusta in 1995 and his best of five rounds at Pine Valley was 76. But he says his most memorable rounds were at Cypress Point, which he has played six times with a low of 74.
"It's the only golf course that I can't sleep the night before I play," said Grich, now 63 and a 1 handicap at his home club of Coto de Caza Golf & Racquet Club in Orange County. "I keep running through the holes in my mind . . . it's so exciting to play."
Toughest courses for him on his Tour 100 were Shinnecock Hills, Scioto CC in Columbus, Ohio and Medinah CC in suburban Chicago, site of this year's Ryder Cup matches. He also failed to break 80 at TPC Sawgrass, Butler National, Mauna Kea, Eugene CC and Quaker Ridge, as if the score matters when you're playing the best of the best.
It's sort of like competing against the So-Called Expert when you're picking NFL games. (Just kidding.)
For what it's worth, Grich grew up in Long Beach rooting for the dearly departed LA Rams, playing tackle football on weekends while wearing a No.7 Bob Waterfield jersey.
Many years later, after he left the Baltimore Orioles to sign a five-year, $1.5 million free-agent contract with the Angels, he was ecstatic that he got to share Anaheim Stadium with his favorite football team.
"And, yes, I was very disappointed when they left town," he said.
Join the crowd, Bobby.
Ready or not, it's time for this week's NFL predictions, with a lot of golf balls on the line, as always. Every guest prognosticator who beats me in the one-on-one Pigskin Challenge wins five dozen golf balls, plus other great prizes. Will this be the week?
Here are the So-Called Expert's picks, noting the five games on which Grich and I disagree:
New York Giants (1-1) at Carolina Panthers (1-1): Panthers. Giants struggled mightily in their first two games, both at home, so I'm giving the nod in Thursday night game to Cam Newton and Panthers, who rushed for 219 yards in upsetting Saints last week. Time for Carolina to prove it can take the next step.
Atlanta Falcons (2-0) at San Diego Chargers (2-0): Chargers. (Grich picked Falcons.) This week we'll find out a lot more about Chargers, who are gunning for first 3-0 start in 10 years. If Falcons RB Michael Turner (DUI arrest after Monday night victory) doesn't play, it helps Chargers. Teams that travel after playing on Monday night usually struggle, too.
San Francisco 49ers (2-0) at Minnesota Vikings (1-1): 49ers. Niners seem to be consensus pick as the top NFL team in power ranking polls through two weeks. Would you believe Vikings QB Christian Ponder leads the NFL with a 75.8 completion percentage? You might be able to win a bar bet with that one.
Pittsburgh Steelers (1-1) at Oakland Raiders (0-2): Steelers. Ben Roethlisberger was back in form in 27-10 romp over Jets. Interesting matchup in one respect:  Steelers can't run the ball (ranked  30th) and Raiders can't stop the run (Miami and Reggie Bush outrushed them, 263-23, last week).  Maybe it's a good thing Al Davis doesn't have to watch.
New England Patriots (1-1) at Baltimore Ravens (1-1): Ravens. (Grich picked Patriots.) Game of the Week. Yes, Patriots' 20-18 home loss to Arizona was a stunner. And how about this stat? If the Ravens avenge their loss to Pats in last year's AFC title game, a game they should have won, Tom Brady, Bill Belichick & Co. will have a losing record for the first time since 2003. Another compelling stat: Ravens 16-1 in past 17 home games.
St. Louis Rams (1-1) at Chicago Bears (1-1): Bears. Rams lost by one point in Philadelphia and then rallied at home to beat Redskins, so they are definitely improved over a year ago. You never know which Bears team – or which Jay Cutler – will show up, but I'll give them the nod at home.
Tampa Bay Buccaneers (1-1) at Dallas Cowboys (1-1): Cowboys. Well, at least Tampa Bay provided good-to-the-last-play drama last week in a back-and-forth thriller against Giants, even though it was bush league for the Bucs defense to stampede while Eli Manning was taking a knee on game's final snap. Makes it easy to pull for Dallas this week.
Detroit Lions (1-1) at Tennessee Titans (0-2): Lions. What happened to Chris Johnson and Tennessee's vaunted running game? Not a good sign when QB Jake Locker is your leading rusher with 32 yards in two games and your team is last in scoring. Lions, by default.
Cincinnati Bengals (1-1) at Washington Redskins (1-1): Redskins. Like Cam Newton and Carolina a year ago, rookie QB Robert Griffin III makes Redskins fun to watch, win or lose. And they might be unbeaten if WR Josh Morgan hadn't drawn an inexcusable unsportsmanlike conduct penalty late in loss to Rams.
New York Jets (1-1) at Miami Dolphins (1-1): Dolphins. (Grich picked Jets.) Can you imagine the media frenzy in the Big Apple if the Jets play another stinker and Tim Tebow still doesn't get to attempt his first pass? Can't wait. Not sold on Dolphins yet, either, but I'll take 'em at home in a mild upset.
Kansas City Chiefs (0-2) at New Orleans Saints (0-2): Saints. Fittingly, both of these winless teams have given up 75 points in first two weeks, tying them for most defensively challenged. I can't see Drew Brees going 0-3.
Buffalo Bills (1-1) at Cleveland Browns (0-2): Browns. My Upset of the Week. (Grich pickd Bills.) Some people think Browns are the worst team in the league, but they lost by 1 at Philly and lost by a TD at Cincinnati. All Buffalo has done is beat Chiefs. Enough said.
Jacksonville Jaguars (0-2) at Indianapolis Colts (1-1): Colts. Forget Indy's 0-13 start last season. Since then, the Colts are 3-2. OK, that's a stretch, but I think Andrew Luck will keep improving.
Philadelphia Eagles at Arizona Cardinals (2-0): Eagles. (Grich picked Cardinals as his Upset of the Week.) Sorry, I don't consider this a Game of the Week matchup, even if Arizona QB Kevin Kolb gets a chance to show up his former team. Eagles don't have much to brag about with two 1-point victories  and nine turnovers in two weeks.
Houston Texans (2-0) at Denver Broncos (1-1): Broncos. Yes, Houston is loaded on both sides of the ball, but I can't go against Peyton Manning at home. He almost brought the Broncos all the way back in Atlanta on Monday night.
Green Bay Packers (1-1) at Seattle Seahawks (1-1): Packers. What's wrong with this picture? Seattle signed QB Matt Flynn to a 3-year, $26 million contract in the offseason, and he doesn't even get to start against his former Packers teammates on Monday night? So it'll be Russell Wilson vs. Aaron Rodgers. Edge, Pack. Disclaimer: Seahawks have won five in a row in most recent "Monday Night Football" matchups.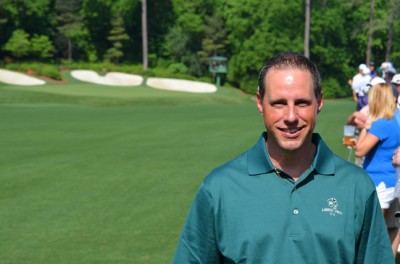 Last week: So-Called Expert 10-6; Vern Holveck, "hopeless hacker," 7-9.
Season totals: SCE 21-11; Guest prognosticators 17-15.
Week 2 "Football Pool and Golf Ball Challenge" winner: Richard Reck 14-2.