The World Series. The Ryder Cup. Daytona. The World Cup. The Super Bowl. The Olympics. The Stanley Cup. The Majors. All evoke emotion for a grand championship.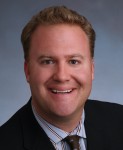 Now, I say Tour Championship and your French fry goes limp. Why is that? How is it that the end of the PGA Tour's year and the culmination of the FedEx Cup barely stirs your passion bucket?
Here's why: the PGA Tour puts all of its effort into the Players Championship and treats its final event like the last week of school. It's a means to an end.
Why wouldn't the Tour's final event – won on Sunday by Brandt Snedeker – not be its most grand? Why wouldn't it rotate to all four quarters of the county and land each year not at a great course, but a legendary course? The 2013 Championship – time to drop the word Tour – at Oakmont. The 2014 Championship at Pine Valley. The 2015 Championship at Pebble, Pinehurst, Bandon Dunes, or Los Angeles Country Club. How is your passion bucket doing now?
How about staging the event at the beginning of the year? It could replace the Tournament of Champions. Think about it. The start of the season, the big lead-up to start the year, culminates with a so-called 5th major. The buzz would be greater, the interest higher, the players frothing at the bit to see how Tiger's latest swing renovation has taken. How is your passion bucket now?
Mine's full.
Eric Lohman is the PGA General Manager at Monarch Beach Golf Links in Dana Point.