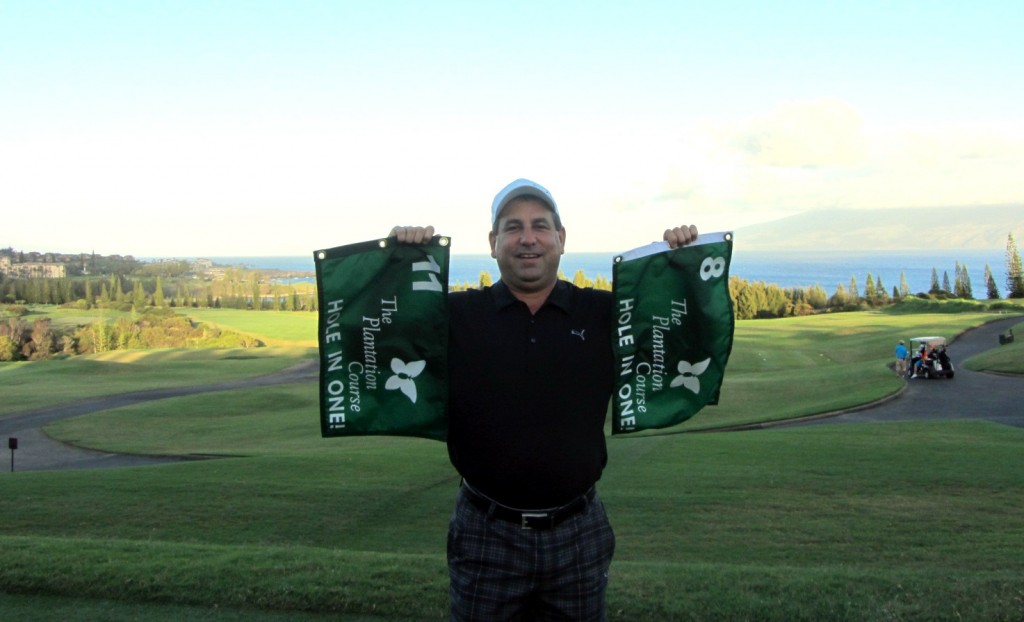 After playing golf for 33 years and never having a hole in one, Al Morris amended that stat with two during a 33-minute span in Maui.
Morris, the president of Worldwide Golf in Santa Ana, the parent company of Roger Dunn Golf Shops, The Golf Mart, Vans Golf Shops and the Golfers' Warehouse, recorded his two aces on the Plantation Course in Kapalua. The first came on the 180-yard eighth hole with a 7-iron and the second occurred at No. 11, where he used a 9-iron from 160 yards.
"I still get goose bumps talking about it," Morris said a couple weeks after his Sept. 9 feat. "Shocked is the word I've been using."
After his first ace Morris said there was a mixture of relief and joy. But after the second … "I flipped my club and jumped around," he said. "It didn't even cross my mind that I could get another hole in one. I was just trying to hit a good shot."
And, because of golf's hole-in-one protocol, the shots have kept coming.
"My bar bill right now is growing, but that's fine with me," said Morris, a Yorba Linda Country Club member who plays about twice a month. "It's such an amazing story, even though I still can't believe I did it."
– AL PETERSEN