By Scott Kramer
The year is almost over, which means new equipment models have begun showing up for 2012.
Black Irons
Cleveland Golf's new Black Irons ($129) feature a high-strength Ti club face that promotes distance through being both larger and thinner. The lower, deeper center of gravity provides optimal spin and a higher launch angle. The Lamkin Lite grip and Miyazaki C. Kua 59 graphite shaft increase swing speed by reducing overall weight.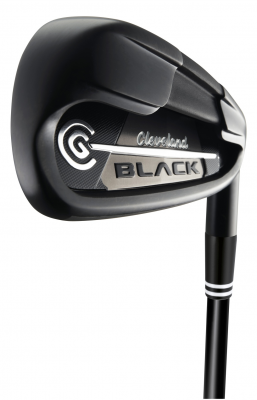 Long Tom Driver
Cobra's Long Tom Driver ($349) is a lightweight model that's 48 inches long. It sports the company's elliptical E9 sweetspot clubface with bulge and dual roll, and an ultralight shaft. Its titanium alloy clubface aims to generate more ball speed, with help from a low-and-deep CG.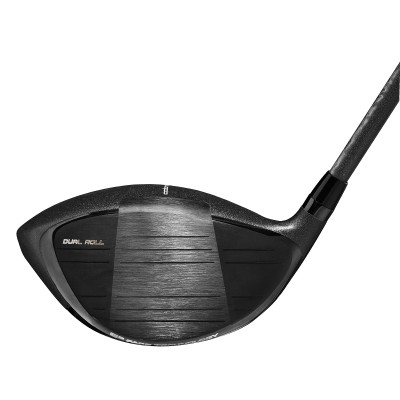 XCG5 Driver
The Exotics XCG5 driver ($329.99) from Tour Edge boasts a titanium face and body, ultra-thin beta titanium crown, and three lightweight shaft options – one of which decreases the driver's total weight to just 271 grams. And that translates to extra distance off the tee.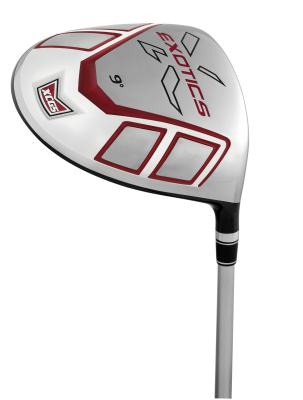 adiSTREET Shoe
The new adiSTREET shoe ($90) from adidas Golf boasts a durable and lightweight upper, and abrasion-resistant toe cap. The shoe, which can be worn both on and off the course, has exceptional footing despite being cleat-free due to a soft outsole that bears 124 traction lugs.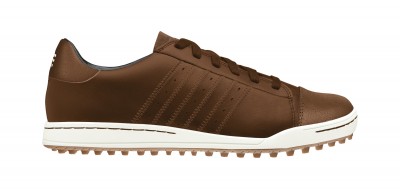 California Fastback Putter
Scotty Cameron by Titleist's California Fastback putter ($375) is a modified Newport-style mid mallet with a head that's smaller from heel-to-toe. It also sports a rounded back flange. A near face-balanced model with three sight lines, it has a single-bend shaft with a full-shaft offset.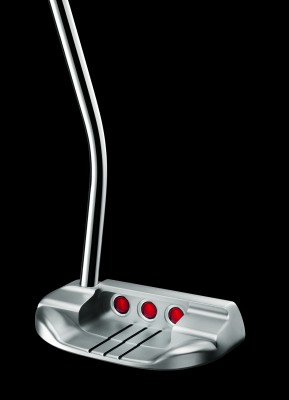 M-Series Irons
KZG's M-Series irons ($129 and up, depending on shaft) consists of three models that can be mixed and matched. The ME-I, MA-I and MO-I vary in head size, are triple forged for soft feel, and CNC milled for accuracy. Their top line, aesthetics, lie, loft, weight, offset and bounce are compatible for seamless progression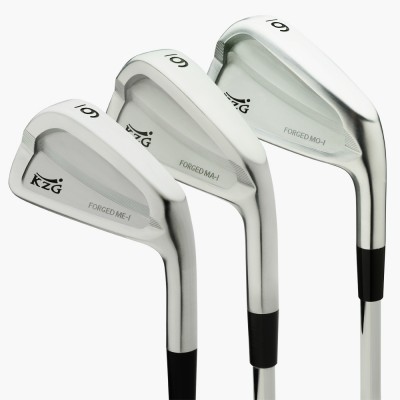 Chamber Cart Bag
OGIO's Chamber cart bag ($300) has 14 club slots equipped with a protective membrane to center and hold the club's shaft. Best of all, it eliminates clanking. A compression-fit mechanism bottom adds stability, while a zipper-less ball pocket makes one-handed access to contents a cinch.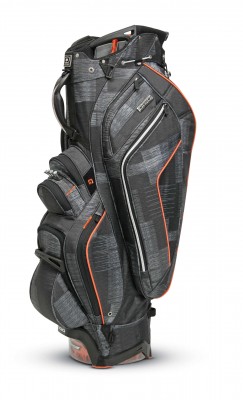 Kusala White Shaft
Miyazaki's Kusala White shaft ($249) for woods is available in weights of 56, 61, 72 and 83 grams. It's ideal for low-ball hitters seeking a higher ball launch with reduced spin. Feel is enhanced by slightly more torque.



712 CB Forged Irons
Titleist's 712 CB forged irons ($165/graphite, $140/steel) promise improved, more-solid feel, due to mass behind the impact area. A slightly wider cambered sole smooths turf interaction, while the satin finish reduces glare.