…What did Beau Hossler Jr. do on his summer vacation?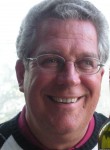 On second thought, don't ask. The high school senior doesn't have the time to fill you in, because it was the busiest summer of his young life.
It wasn't really a vacation, but Hossler did get to travel around the country and play several great golf courses while competing in prestigious tournaments against the world's best amateurs and professionals.
You might remember the media furor that Beau, a 17-year-old amateur from Mission Viejo, sparked when he led the U.S. Open midway through the second round and was four shots out of the lead heading into Sunday's final round at The Olympic Club in San Francisco.
Yes, that was his name on the leaderboard and that was Bob Costas in line to interview him after big names such as Rory McIlroy, Luke Donald, Bubba Watson and Dustin Johnson had missed the cut. And Beau will never forget his practice round with Phil Mickelson, his childhood idol, and then finishing seven shots ahead of Lefty and two behind Tiger Woods in the U.S. Freaking Open.
"Those memories of being in contention on Friday and Saturday were really cool, but more than anything was the confidence that I got being out there," Hossler said before hitting the road again, to play in the Junior Ryder Cup matches in late September at Olympia Fields outside Chicago.
"I know it sounds like a stretch, but even when I play in a big professional tournament like that, I expect to compete. … I don't mean to sound cocky at all, but I know I'm able to compete with some of the best players in the world if I'm playing my game."
Now the golf world knows, too.
And Hossler's week in the Open spotlight was just the beginning of the blur his life became.
He also teed it up in the AT&T National at Congressional Country Club, a PGA Tour event in Bethesda, Md.; the Sahalee Players Championship in suburban Seattle; the Junior World Championships at Torrey Pines; the U.S. Junior Amateur at the Golf Club of New England in New Hampshire; the Junior PGA Championship in Fort Wayne, Ind; and the U.S. Amateur at Cherry Hills Country Club in Colorado.
It must have felt as if he were a tour pro, traveling to an event in a different state almost every week.
"Yeah, I definitely played a lot, maybe too much," Hossler said. "But it's tough when you get invited to so many good tournaments; it's nearly impossible to turn one down."
Hossler also learned it's also nearly impossible to play your best week after week after week.
"It's hard to be fresh every week when you're playing that much," he said. "I can do two weeks for sure, but the third week is a bit of a stretch for me right now. Maybe I need a little more experience."
Hossler was playing his best in June while competing against the tour pros at Olympic and Congressional, but he concedes he was running on fumes in mid-July when he got to New Hampshire for the U.S. Junior Amateur. In consecutive weeks prior to that event, he made the cut at Congressional, finished sixth at Sahalee and finished second by a shot to Rico Hoey of Rancho Cucamonga in his bid to repeat as champion in the 15-17-year-old division at the Callaway Junior World Championships.
When he arrived at the Junior Amateur to play his fourth event in a month, Hossler was admittedly "exhausted." He still advanced to the match play portion of the event, but lost in the round of 32.
Two weeks later, he finished ninth in the Junior PGA, despite being the only player in the field to shoot three rounds in the 60s. There, he was doomed by a second-round 77.
At the U.S. Amateur in August, he missed the cut by one shot and failed to advance to match play when his birdie putt on the 18th hole at Cherry Hills burned the edge.
"After the U.S. Open, I didn't really have any highlights," he said. "I played some pretty solid tournaments but nothing spectacular."
Now he's back at Santa Margarita High in Orange County for his senior year. Make that senior half-year.
His plan is to cram – literally, perhaps – his senior year into four months and graduate early so he can enroll at University of Texas in January and join the defending NCAA champion golf team as a red-shirt freshman. After playing in his final AJGA event, the Ping Invitational at Karsten Creek in Stillwater, Okla. (Oct. 5-8), he'll be done with junior golf. Soon thereafter, he'll be done with high school and on his way to Austin, Texas.
Beau turns 18 on March 16. It's anybody's guess when he'll turn pro. Right now, he says he just wants to enjoy college. His summer "vacations" are pretty cool, too.
Randy Youngman has been writing about golf in California, at the professional and amateur levels, for more than 20 years. He is also an admitted golfaholic.