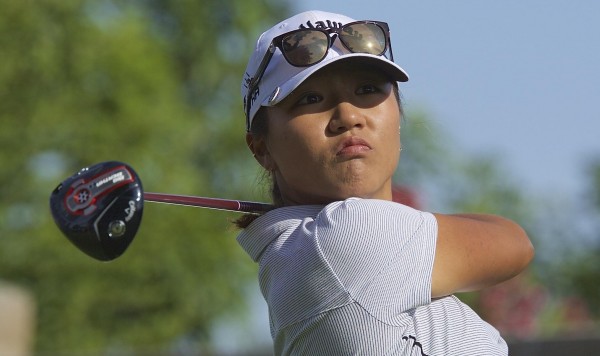 Lydia Ko of New Zealand regained the No. 1 spot in the Rolex Women's World Golf Rankings when they were released on Monday, one day after she claimed a dominating nine-stroke victory on the Fubon LPGA Taiwan Championship.
The 18-year-old Ko took the top spot from Inbee Park of South Korea, who skipped the event in Taiwan to play on the Korean LPGA Tour in the KB Financial Group Star Championship, in which she tied for second.
Park and Ko both will play this week in the Blue Bay LPGA in Hainan Island, China.
"The winning part is probably the most memorable," said Ko, who became the youngest player in LPGA Tour history to reach 10 victories. "I haven't really thought about being world No. 1 again. I don't know how long it's going to last. But no, I mean, just to have won this event and for it being the 10th one, I think that's the most important thing.
" … I think it's great that there are players that are so close (in the rankings). It makes the galleries really exciting and makes it exciting for the media and just for the whole tour. I'm pretty sure (Park) is going to play great next week, so I've got to have my A Game, too."
Ko, who held the No. 1 spot for 19 weeks until Park took it early in June, claimed her 10th victory on the LPGA Tour at 18 years, six months and one day old.
That broke Nancy Lopez's record by more than three years.
"I actually met (Lopez) in Cleveland for an outing a couple months ago," said Ko, who was born in South Korea. "She's such an amazing person and an amazing golfer. To have beaten her record, it's an honor."
Park dropped to No. 2 in the rankings, followed by Stacy Lewis, Lexi Thompson and So Yeon Ryu of South Korea. Rounding out the top 10 are Shanshan Feng of China, In Gee Chun of South Korea, Hyo-Joo Kim of South Korea, Amy Yang of South Korea and Suzann Pettersen of Norway.