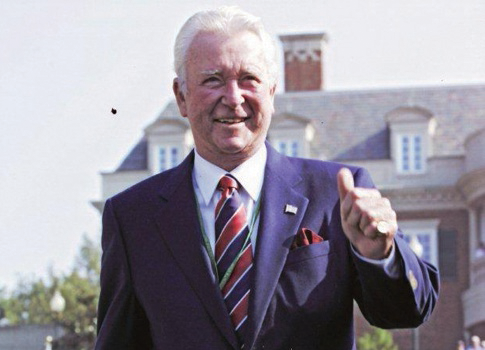 Santa Cruz, CA – The 67th Western Intercollegiate golf tournament, one of the nation's longest-running men's collegiate golf championships has secured Transamerica and its World Financial Group (WFG) as the 2013 title sponsor. Set for April 13-14 at the majestic Alister MacKenzie-designed Pasatiempo Golf Club in Santa Cruz, this prestigious tournament will attract top ranked collegiate teams and players.
According to Tournament Director John Kennaday, San Jose State University's men's golf coach, five of the 14 teams competing in the championship are ranked in the nation's top-10 by GolfStat in its March 13 rankings. The 2013 field includes California (#1), Washington (#2), UCLA (#3) USC (#7) and Stanford (#9). In addition to host San Jose State, Arizona State, Denver, Hawaii, Fresno State, Oregon, San Diego State, UC Irvine and UTEP will round out the field.
"Transamerica is delighted to be the title sponsor of this year's Western Intercollegiate golf tournament," says Mike Mathies, SVP Marketing for Transamerica Capital, Inc. "We have a tremendous respect for the history of this event, the quality of the field, and the Alister MacKenzie-designed masterpiece where the competition is held."
Golf enthusiasts are welcome to join the gallery during "The Transamerica-World Financial Group Western" on April 13-14. Besides the two-day 54-hole championship, the collegiate players are looking forward to a practice round on Friday, April 12, when alums and business leaders join them at the tee for the Transamerica-World Financial Group Western Intercollegiate College-Am (five-person team format).
Now in its 67th year, "The Western" is one of the most highly recognized national collegiate tournaments, conducted at a challenging venue where a player's talent is always well-tested.  Pasatiempo Golf Club ranks amongst the best by Golfweek, Golf Digest and Golf Magazine.
"While tournaments have come and gone over the years, today, after more than six and- a-half decades, the Western Intercollegiate still stands strong" shared Golf Legend and 2013 World Golf Hall of Fame Inductee Ken Venturi, a two-time winner of the Western Intercollegiate for San Jose State in 1951 and 1953. "Thanks to the vision and support of companies like Transamerica-WFG, this championship will continue in its fine tradition as one of the best in all of collegiate golf."
In addition to premiere title sponsor Transamerica-World Financial Group (WFG), the Western Intercollegiate has the support of platinum sponsors Frys.com Open, Cooper-Challen Realty, Brandenburg Family Foundation, and Don & Sally Lucas.  To learn more about the championship, the college-am, and sponsorship opportunities, visit  http://www.westernintercollegiate.net/.