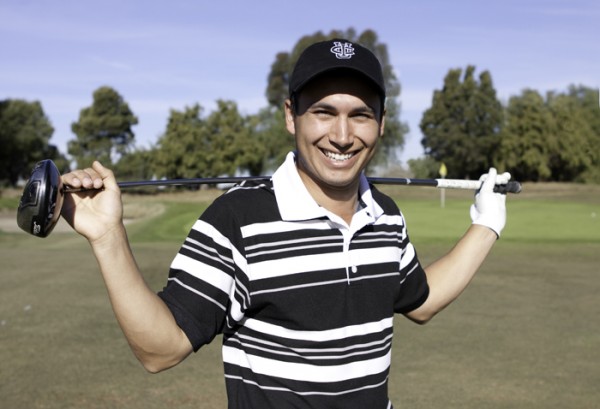 Pete Fernandez of UC Irvine claimed the individual title and led the Anteaters to the team championship in the 19th Del Walker Intercollegiate Golf Classic at Virginia Country Club in Long Beach.
Fernandez, a senior from Bakersfield, claimed the second title of his college career with a score of 63-69-70–202, eight-under-par, while Daniel Chian of Long Beach State shot 70-72-66–208 and tied for second with Bryan Shin of UC Irvine, who finished at 68-73-67–208.
Aaron Beverly of Sacramento State tied for sixth at 69-71-70–210, and Jonathan Young of UC Irvine totaled 68-73-70–211 and tied for eighth with Taylor Knoll of Sacramento State, who came in at 72-70-69–211.
Keenan Nelson led Fresno State in a tie for 15th at 75-66-72–213, Zach Smith of UC Santa Barbara tied for 22nd at 75-68-72–215 and Steven Molumby of Cal State Northridge tied for 40th at 74-73-73–220.
UC Irvine won for the first time since the 2013 Cabo del Sol Intercollegiate, posting a score of 272-289-277–838, two-under-par.
Campbell University was second at 272-289-277–838, while Sacramento State wound up at 290-283-278–851 and tied for third with Long Beach State, which finished at 287-281-283–851, and Denver, which totaled 295-278-278–851.
Fresno State was ninth at 295-283-287–865, followed by UC Santa Barbara at 296-289-289–874 and Cal State Northridge 297-290-301–888.