From high tech to cool tees, there's great new gear for every player
Guys and girls, listen up. There's a lot of cool golf gear hitting the market this summer, for every one of you. Some of the products are designed to improve your game, others to finesse your look. Either way, we're sure you're gonna like them.
Fourteen Golf's nickel chrome DJ-11 wedge ($185) features a reverse taper blade design, wide sole to reduce mis-hits, and an indention structure to evenly distribute the clubhead weight. Its trapezoidal groove design means more spin control.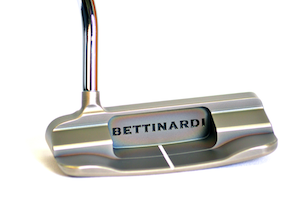 Bettinardi's Kuchar Model 1 Arm Lock putter ($375) is heel-toe weighted, face balanced, and has a wide profile. Impact feels nice and soft. A double-bend shaft with 2.5 shaft offset is standard. The head is milled from soft carbon steel.
PUMA Golf's lightweight BIOFUSION Spikeless Mesh shoe ($120) is constructed for use both on and off the course. Its midsole is cushioned, while its anatomical last shape and zero heel-to-toe drop enhances comfort and swing performance.
The hinges on Serengeti's Isola women's sunglasses ($270) are finished with durable stainless steel Torx head screws, while the frame structure is made of a soft-feeling Grilamid TR90 nylon. Ultra-Light glass lenses are scratch- and impact-resistant.
The Foresight Sports portable GC2 smart camera system ($6,690) displays accurate, real-time ball performance data. Shorter than 10 inches long and weighing less than four pounds, the unit features an on-screen ball identification system and self-leveling accelerometer. Its stereoscopic camera system captures and analyzes the moment of impact. Requires no calibration or marked balls.
Cleveland Golf's Smart Sole C wedge ($100) for women is lightweight. The extremely wide sole helps minimize digging in both the sand and the turf, so shots come off the face cleaner, yielding better spin.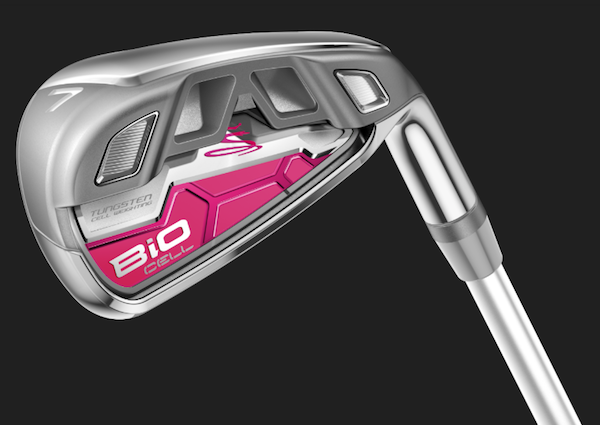 The mid and long irons of Cobra Golf's women's Bio Cell set ($899) boast heel-toe tungsten weighting for stability, ball speed and forgiveness. Short irons have tungsten right behind the hitting area, for more distance and control. And the unsupported face flexes at impact, for more distance.
adidas Golf's adicross gripmore ($150) features 43 cleats directly injected onto lightweight mesh matting with 243 points of contact. Premium full grain leather uppers provide comfort. Justin Rose debuted the shoe on the PGA Tour in March.
TaylorMade's steel-headed SLDR Mini ($279) comes in lofts of 12 and 14 degrees. It features a 260cc clubhead and a 43.5-inch shaft. The standard model has a 55-gram, distance-oriented shaft; the TP model ($379) has a 55-gram, control-oriented shaft.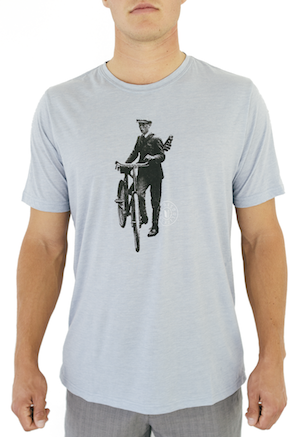 Golf clothing company Linksoul is quickly getting known for its cool tees. Its iconic Bike Boy ($35) is incredibly soft and comfortable. And the artwork – an old-time biker toting a set of clubs – is quite durable.
Callaway's women's Solaire Gems clubs ($1,000/set) is now offered in two new colors – purple and blue. The driver is long, straight, and forgiving, thanks in part to a thin, hot clubface. Fairway woods and hybrids are versatile. And perimeter-weighted irons launch shots high, longer and with forgiveness.
Only 275 were made of the all-cotton Fred Couples Ashworth Majors Series Commemorative golf shirt ($100) that honors Boom-Boom's 1992 win at Augusta. They're individually numbered, display his signature on the inside back neck, unique Majors Series patch, and the date of his win on the placket's second button.