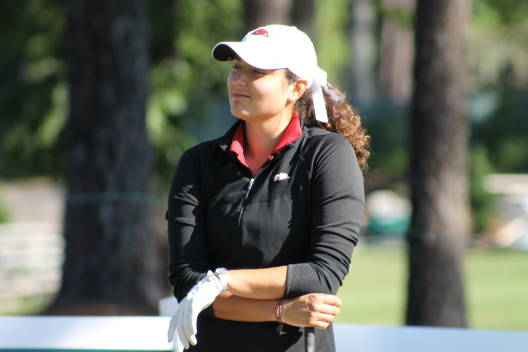 Emily Tubert, a graduate of John Burroughs High in Burbank who recently finished her senior season at Arkansas, was selected as the recipient of the 2014 Dinah Shore Trophy.
The 22-year-old Tubert was presented the trophy during the National Golf Coaches Association Division I NCAA Championship awards dinner in Tulsa, Okla.
The Dinah Shore Trophy is awarded to a female college golfer who maintains a scoring average of 78 or better and a grade point average of at least 3.2. Nominees also must demonstrate outstanding leadership skills and perform community service.
"It's incredible," said Tubert, the won 2010 U.S. Women's Amateur Public Links Championship. "I'm humbled and honored to receive this award. It's a culmination of so much, not just golf.
"I am grateful to receive it. There are so many great golfers and people involved in college golf and to be the one selected to receive the award is just amazing."
Tubert captured six titles in her career at Arkansas, among 21 finishes in the top five. She was a three-time All-American and her 72.25 career stroke average is an Arkansas record.
A former president of Arkansas' Student-Athlete Advisory Committee, she performed nearly 40 hours of community service during her senior year alone.
Tubert graduated with a degree in Broadcast Journalism and a 3.77 grade-point average. She is the second Arkansas player to earn the award, joining Stacy Lewis, the 2007 recipient.
As part of the Dinah Shore Trophy award, a $10,000 grant will be presented to the Arkansas women's golf program.
The award is a joint effort of the LPGA Foundation, Friends of Golf and the Kraft Nabisco Championship, one of the LPGA Tour's four major championships, formerly known as the Nabisco Dinah Shore.
Tubert has turned professional and will play in pro tournaments this summer before trying to earn her LPGA Tour card at Q-school later this year.