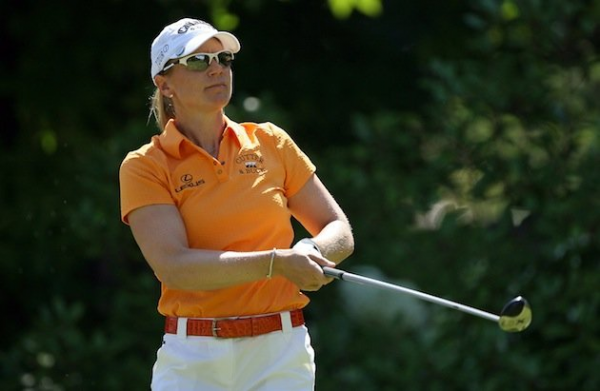 Annika Sorenstam is ready to tee it up one more time against the men.
It will be 11 years to the week since Sorenstam played in the Colonial on the PGA Tour, when she competes in July at the 25th American Century Celebrity Golf Championship at Edgewood Tahoe Golf Course in Lake Tahoe, Nev.
"Once you get inside the ropes, I am competitive, and I'm sure that's not going to go away," said Sorenstam, who played well but missed the cut by four strokes in the Colonial. "I like the (Stableford) format. I'm playing from the same tees (as the men). Nowadays, I don't play stroke play, necessarily. So, this will be a little different, and I'm looking forward to it.
"I have played the course before. The location is amazing. It's kind of a narrow golf course and I don't think the distance is going to be (a big factor). My biggest thing nowadays is probably my accuracy on the smaller greens. I'm going to try to stay focused on golf and not the beautiful view."
The 43-year-old Sorenstam, a member of the World Golf Hall of Fame, will be in the field of sports legends and entertainers, including defending champion Billy Joe Tolliver, eight-time winner Rick Rhoden and five-time champion Dan Quinn.
Sorenstam, the mother of two who has a home at Incline Village, Nev., on the North Shore of Lake Tahoe, won 93 times in her career, including 10 majors, before retiring in 2008.