Driven by passion. Steeped in tradition.
The inspiration behind Dogleg Brewing Company is deeply rooted in the game of golf. Founded by four friends who met on the links, Dogleg embodies the social connection created both on the course and over a pint of delicious craft beer. After all, what better way to cap off a round with friends than to sip on a crisp lager while swapping epic golf stories? It was during a round of golf that one co-owner, Nick Lumsden, met award-winning homebrewer Jim McCaskey, and they soon formed a friendship over their passion for craft beer.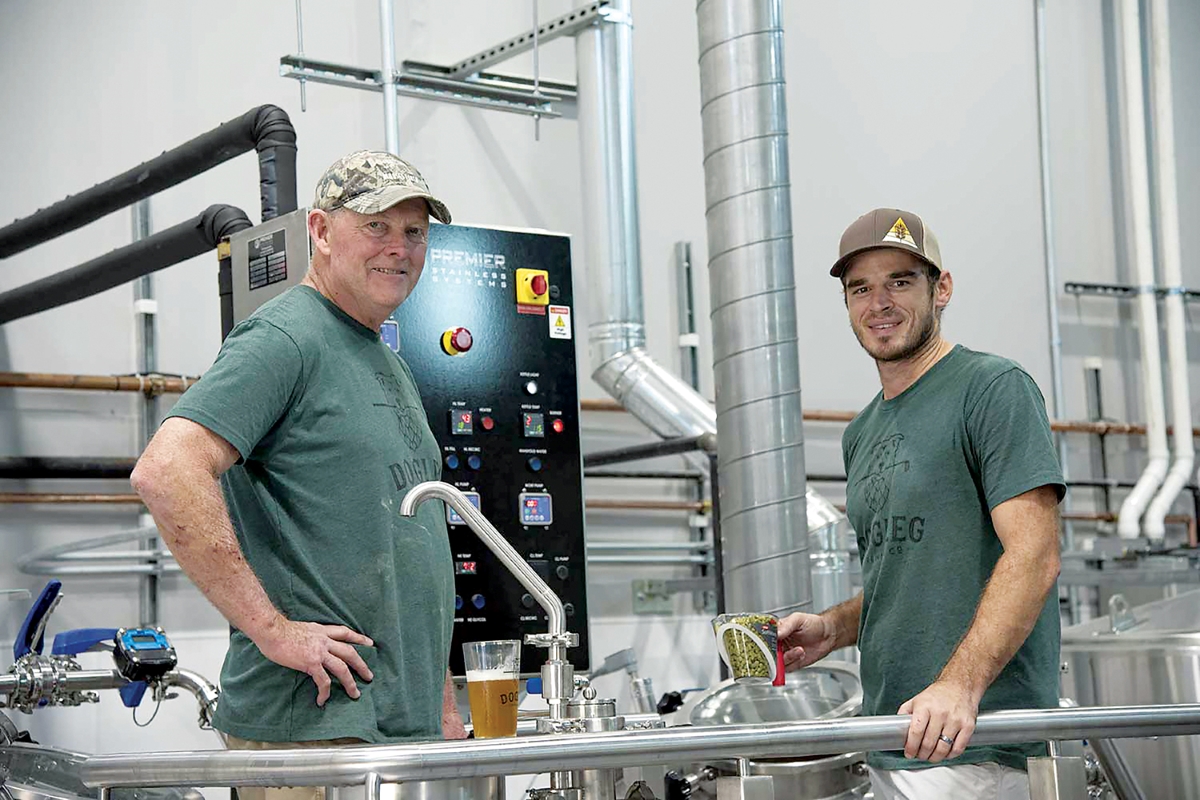 Dogleg Brewing Company offers an eclectic variety of craft beers brewed by Lumsden & McCaskey, who is also a retired U.S. Navy Commander of 23 years. Patrons can find beers to delight every flavor palette, from the refreshing Compadre Mexican Lager to the rich and fruity Dubbel Bogey Belgian Dubbel. Completing the craft beer experience is a tasting room that fuses a relaxing and rustic atmosphere with a nod to the traditions of the game.
Patrons can tee it up on the Foresight Sports GC Hawk simulator, roll putts on the indoor green or simply enjoy the views from the patio. Located in Vista, Calif., the brewery overlooks the old Carlsbad Raceway. For craft beer lovers and golfers alike Dogleg Brewing Company is the perfect (dog-friendly) spot to get your golf fix in while enjoying a pint of your favorite beer. Learn more about them at doglegbrewingco.com. Here are some of the crowd favorites: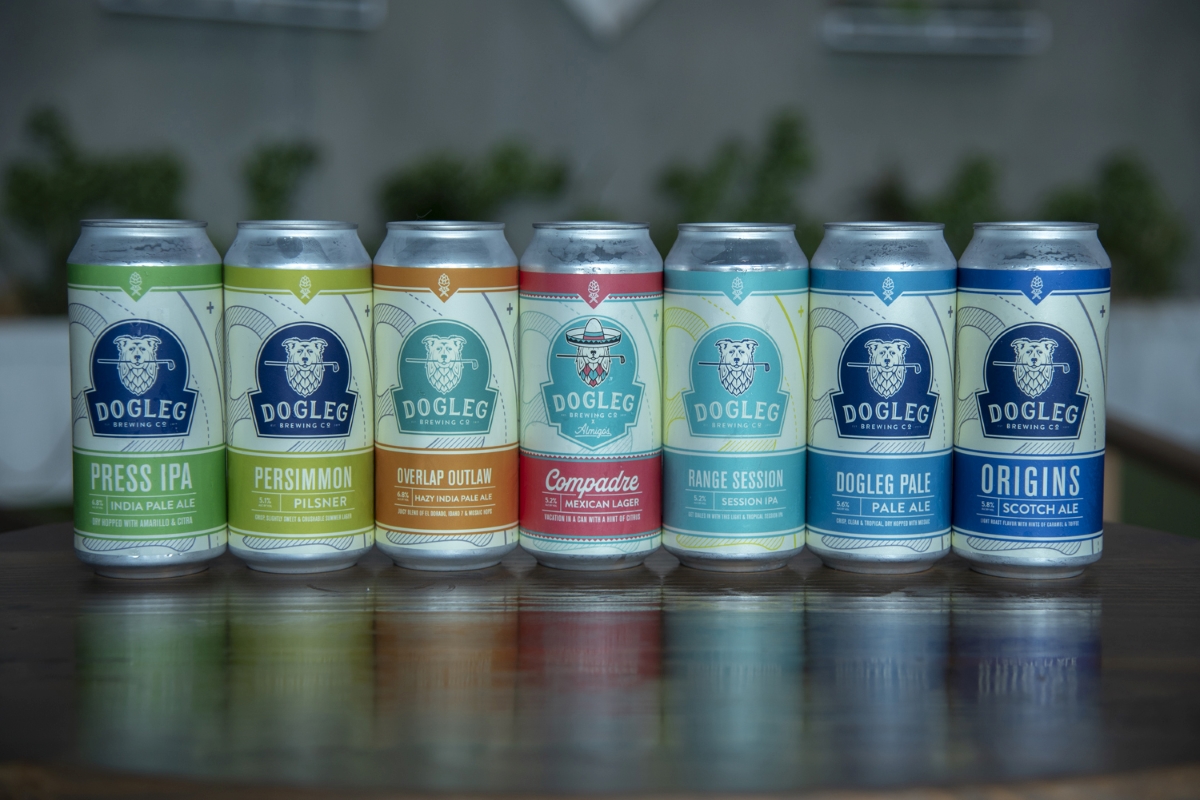 Compadre Mexican Lager – 5.2% ABV
A collaboration with Almigos golf brand, Compadre is Spanish for "comrade" or "friend." This light Mexican Lager is crisp, semi-sweet and contains a bready body finished with a lime aroma imparted solely by its zesty hops.
Press IPA – 6.8% ABV
Press IPA is a classic and highly attenuated India Pale Ale with a complex balance of tropical, citrus and pine notes with the assertive bitterness you need coming down the 18th.
Origins Scotch Ale – 5.8% ABV
Influenced by the home of golf, this Scottish ale has a subtle roastiness, hints of caramel-toffee and smooth finish for a perfect combination of tradition, complexity and sweetness.
Range Session IPA – 5.2% ABV
Refreshingly light IPA with a delicate bitterness and prominent tropical notes of mango, pineapple and coconut…just enough kick to get you over any first tee jitters.
Patron's Porter – 5.5% ABV
This coffee vanilla porter was a delicious collaboration with Good Walk Coffee as part of a special release for Beergusta – a Masters-inspired Dogleg event. The malt-forward porter has a dark and roasty body with a full mouth feel and slightly bitter finish.