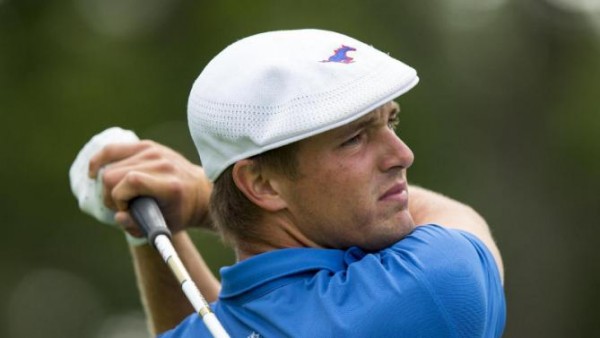 Bryson DeChambeau of Clovis will go for a unique double on Sunday.
DeChambeau, the reigning NCAA champion from SMU, defeated Sean Crocker of Westlake Village, 4 and 3, in the semifinals of the 115th United States Amateur Championship at Olympia Fields Country Club outside Chicago.
In the 36-hole final, DeChambeau will take on Derek Bard of New Hartford, N.Y., who was all square with Kenta Konishi of Japan before winning three of the last five holes to claim a 3-and-2 victory.
"It's 36 holes; anything can happen," said DeChambeau, who along with Bard earned a spot in the Masters next April. "And like I've said before many times, I'm just going to do my best, and I think my best will be good enough tomorrow.
"As soon as the short par putt went in (to win the match), I was thinking about (playing in the Masters). I got chills."
Said Crocker: "He's a heck of a player. He has a really good chance of winning this whole thing, which in my eyes I kind of hope he does. Then I can say I got beat by the guy who won the whole thing.
"I fought back to even, then just made some bad bogeys, and hit some bad drives coming down the stretch. You just can't do that against Bryson. Par wasn't that good of a score when you're playing against him."
DeChambeau never trailed against Crocker, a sophomore from USC, and virtually finished off the victory by winning three consecutive holes through No. 14 before they halved the 15th hole to wrap up the match.
For complete results, please visit http://www.usga.org/championships/2015/u-s–amateur/scoring.html.