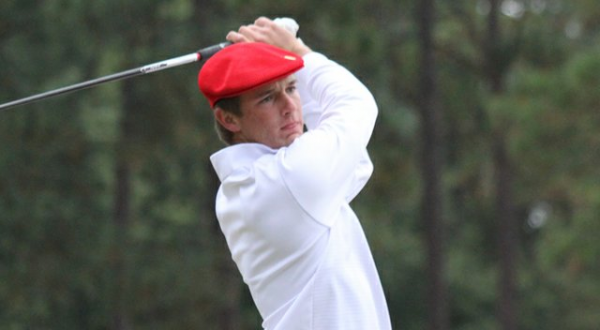 The NCAA has slapped SMU's men's golf team with a ban from post season play, which means Bryson DeChambeau of Clovis will not be able to defend his NCAA individual title next spring.
DeChambeau, a senior, also is the reigning United States Amateur champion and joined Tiger Woods, Phil Mickelson, Jack Nicklaus and Ryan Moore as the only players to claim both titles in the same year.
SMU, which finished 14th in the NCAA Championship last spring, also will incur scholarship reductions because of "multiple violations" that involved "recruiting and unethical conduct," according to an NCAA report.
The violations were committed by Josh Gregory, who was the Mustangs' head coach from 2011-2014, and an unnamed assistant coach.
"I'm shocked, beyond disappointed, sad," Gregory told Golfweek. "I made a mistake but I have no clue why it led to this punishment. But I'm proud of all I was able to accomplish, proud of all my former players, proud of all my relationships, and I know my intentions were pure. I can rest at night knowing in my heart I coached players to the best of my ability.
"I've admitted my mistake from Day 1, regret it deeply, and I accept the punishment and move on and look forward to the future. … I feel most sad for the kids. Completely unfair to them. That is the worst part of the whole deal."
Jason Enloe, who was Gregory's assistant, now is SMU's head coach.
SMU will face three years of probation and recruiting restrictions. SMU's men's basketball program also was sanctioned.
The men's golf team can award four and a half scholarships each year, so it will lose 1 1/8 scholarships for each of the next three seasons, beginning in 2016-17.
SMU's coaches will be prohibited from hosting unofficial recruiting visits for a 13-week period during the summer of 2016 and from communicating with prospects for a seven-week period in the spring of 2016.
The NCAA charged that between Dec. 6, 2012, and Oct. 23, 2013, the former head men's golf coach and an assistant golf coach engaged in 64 impermissible recruiting contacts with 10 men's golf prospects and seven parents of men's golf prospects.
Gregory will not be able to seek employment at an NCAA member school until Sept. 28, 2019.