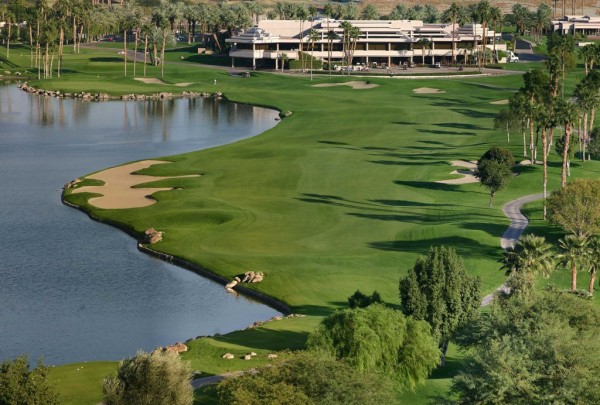 The Arnold Palmer Private Course, which has been the host venue in the Humana Challenge in recent years, and the Jack Nicklaus Private Course, both at PGA West in La Quinta, were played for the final time in the tournament last weekend.
Members at PGA West received a newsletter from officials of the six-course complex saying that the tournament will not be played on those courses in the future.
"PGA West has told us they are not in a position to continue with support of the tournament going forward," said Bob Marra, CEO and tournament chairman for the Humana Challenge.
The Palmer Course has been part of the tournament rotation since 1988, with the exception of a three-year absence from 1995 through 1997. It was the site of David Duval's final-round 13-under-par 59 to win the 1999 tournament and has been the Sunday host course of the tournament 12 times, including the last six years.
The Nicklaus Private Course has been part of the tournament since 2009.
Paul Cherrett, managing director of PGA West and La Quinta Resort for Waldorf Astoria Hotels and Resorts, said part of the reason for ending the relationship with the Humana Challenge was financial.
"In the end, we just thought our time was up with the tournament," Cherrett said. "It was time to let some other courses carry the torch and get the Humana into another set of golf courses.
"All in all, it is the cost of the tournament. It became too burdensome. You think about all the other things that go along with it, getting the courses ready and in shape. It's a commitment."
Marra said tournament officials are confident that there will be no problem finding alternative courses for the 2016 Humana.
Since the tournament began as the Palm Springs Desert Classic in 1960 before later becoming the Bob Hope Classic, Thunderbird, Eldorado, Indian Wells, Bermuda Dunes, Tamarisk and Indian Ridge country clubs, the TPC Stadium Course at PGA West, the Classic Club and SilverRock Resort have been in the tournament rotation at one time or another.
Courses won't be the only changes in the tournament in 2016, as Humana announced in September that it is leaving as title sponsor after four years.