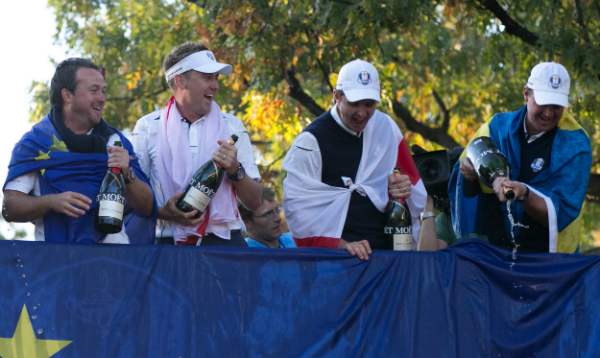 Moët & Chandon became the official champagne of the PGA of America this summer, but ironically, it was the Europeans who got the first taste of the bubbly after their dramatic come-from-behind victory in the Ryder Cup last weekend.
And even though it was a European victory, all of us at California Golf Magazine would like to propose a toast to Moët & Chandon, a product of Moet Hennessy, which has partnered with the magazine on golf events in Southern California.
So here it goes: Cheers!
The partnership with the PGA of America aligns the world's most beloved champagne with the world's largest sports organization.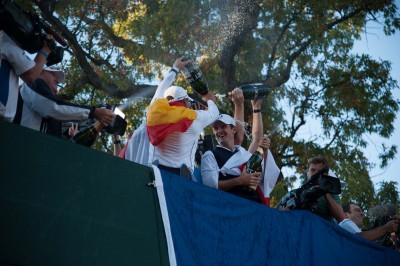 Moët & Chandon, the champagne of success and glamour since 1743, is enhancing its rich heritage as an icon of victorious celebration and global winning moments with this first foray in American golf, which began with last week's Ryder Cup.
"One of the world's most recognized champagnes of choice at premier events, The PGA of America is proud that Moët & Chandon will serve as the Official Champagne of The PGA of America," said PGA of America President Allen Wronowski. "We cannot envision a better addition to the many magical moments at our Championships than Moët & Chandon."
Moët & Chandon's status as the ultimate symbol of success, achievement, and victory was created through an unwavering and triumphant presence at many of the world's most esteemed competitions and high-profile moments.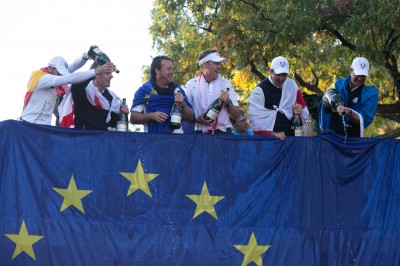 Moët & Chandon has been at the finish line of international boating and car racing competitions for nearly a century, including the Vanderbilt Cup, Formula One, 24 Hours of Le Mans and the America's Cup.  Moët & Chandon celebrates the elegance and style of tennis on the courts of the U.S. Open, and Roland Garros Barclays ATP World Tennis in London.