We've heard many a golfer say that a certain golf course fits his or her eye, but Channing Benjamin can fit just about any course to his eye. Even though he started taking photography seriously only about 10 years ago and didn't buy his first camera until 2014, Benjamin has become one of the best golf course landscape photographers in the business.
"I would go out and play golf on some beautiful, high-end courses in Southern California, in Palm Springs or Malibu, and you can't bring a camera, so I would take pictures with my cell phone and post them on social media," he said. "I got so much reaction from the pictures I posted that I figured maybe I could make a living out of this, so I finally invested in a camera. That was great because the pictures were much higher quality images than the ones I took with my cell phone. I have only two cameras now, but they are much better and more expensive. If one fails, I have a backup."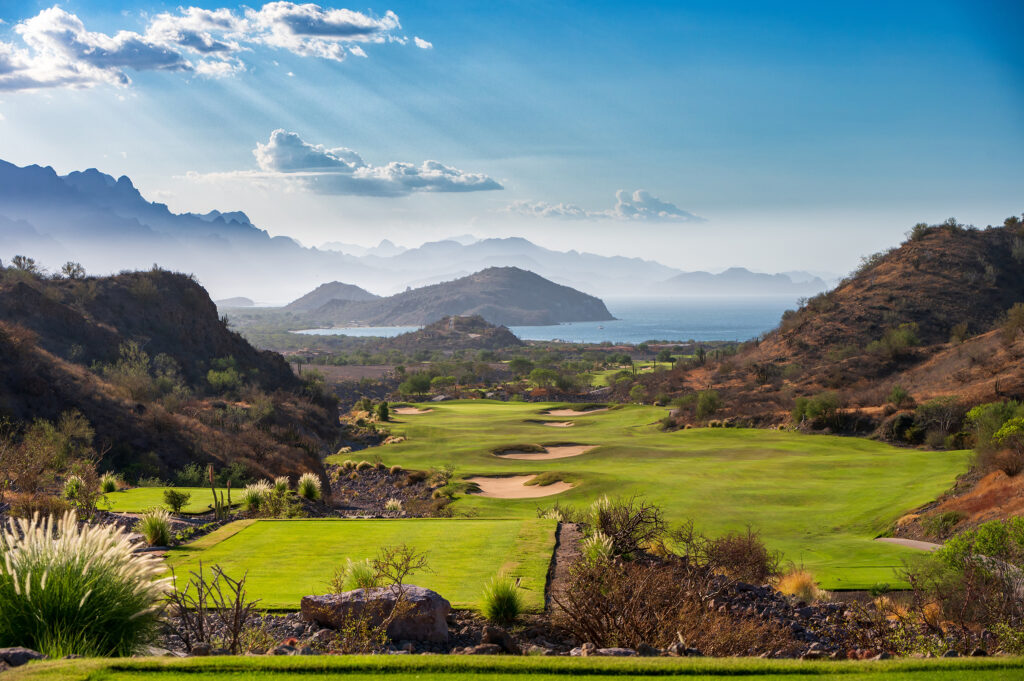 The 48-year-old Benjamin has become so accomplished at his craft that he is one of five officially licensed photographers for the Pebble Beach Company, and also has deals with the PGA of America, the Los Angeles Parks and Recreation Dept., Pipeline Marketing and Renaissance Golf Design.
Not only that, his pictures have been published in Golf Digest, Golf Magazine, Australia's Caddie Magazine, G&E Magazine, NGF Quarterly, The Golfers Journal, Catalogue 18 and more.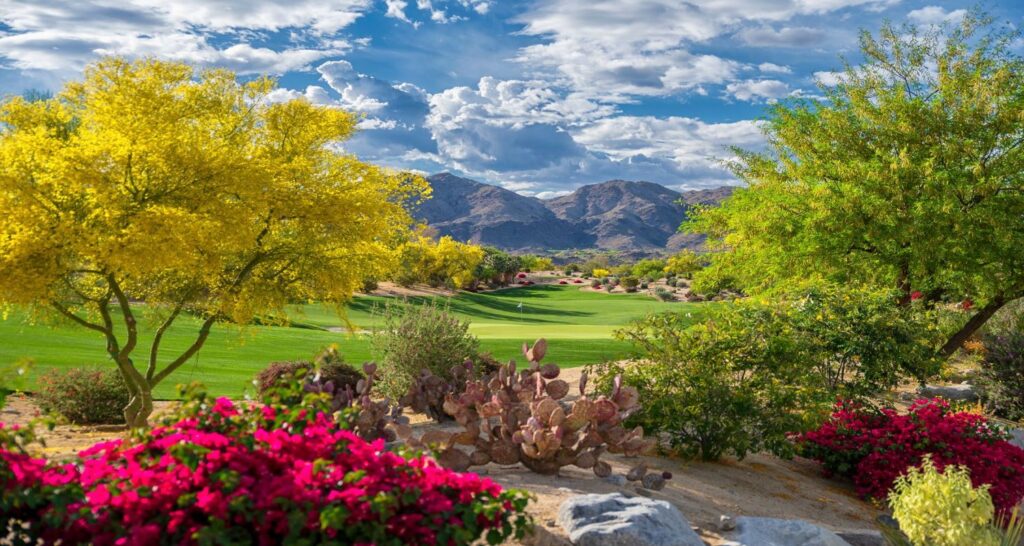 Benjamin has always worked for the best, having started out after graduating from Indiana Wesleyan University as video director at concerts for such musical acts as Paul Simon, Bob Dylan, Barry Manilow, Prince, Pink, Nsync, Fleetwood Mac, John Cougar Melencamp and Britney Spears. In addition, from 1996-99, he served as video director for the Indiana Pacers on the National Basketball Association.
"I was a freelancer director at concerts, telling the video people and the photographers what to shoot," Benjamin recalled. "I didn't know the technical side of it, but I have the eye for what was needed. Same with the basketball. Bob Dylan was the worst to work with because he doesn't like the spotlight on him, doesn't like the light. But the concert business really slowed down after the 9/11 terrorist bombings (in 2001), so I picked up a side gig for Roger Dunn Golf at their Santa Monica store selling clubs and eventually managing the Palm Springs store."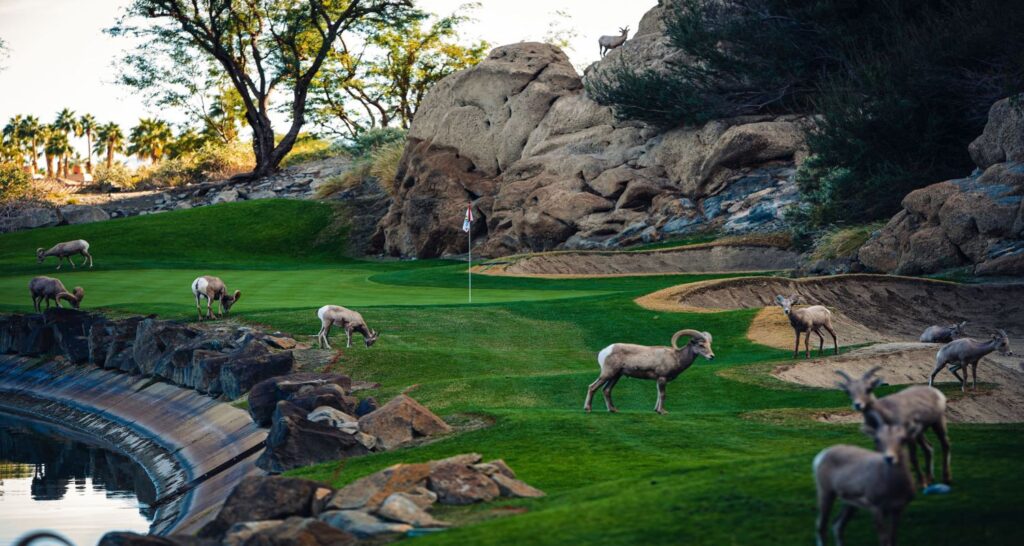 "When I got to L.A., it was just golf, golf, golf. I simply got hooked on the game and the landscapes," he added. "I posted my pictures on myspace and later on Instagram. Over the years, I've amassed about 30,000 followers on Instagram, and a lot of those people shared my pictures. Early on, Golf Digest reached out to me and did a story featuring my imagery and titled it, 'How to Take Great Golf Pictures.'"
Because of his work at the Roger Dunn Golf Shop, Benjamin had access to golf courses from Malibu to Palm Springs, and played so often and eventually so well that he became a scratch golfer. "The weather is so good all year round in California, how can you not love being out on the golf course," said Benjamin, who plays to a 1-handicap. "It doesn't matter if you are playing on a cliff overlooking the Pacific Ocean or under a palm tree in the desert, there are so many great courses, and they are like eye candy.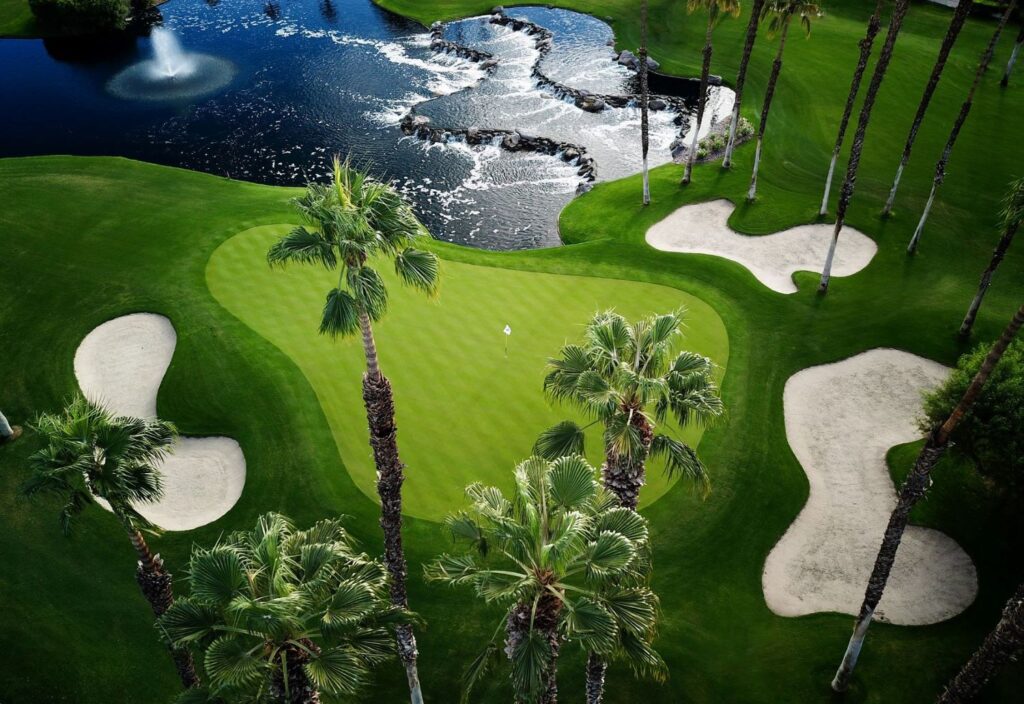 These days, when Benjamin shows up at a new course to take pictures, he sometimes uses a drone from the parking lot to look around the property to see where the best locations for quality pictures might be. Also, he will walk the course without his camera to determine the same thing.
"I'll take a scorecard with me and circle the holes where the best opportunities seem to be, and take some notes, trying to figure out where the best shot might be," said Benjamin, who has lived in the Palm Springs area for about 15 years. Sometimes, I will go at different times of the day to determine when the light is best for that course, because sometimes it's at sunrise, others at sunset and on other courses at sometime in between.
And the fact that I've become a licensed FAA drone pilot has really helped."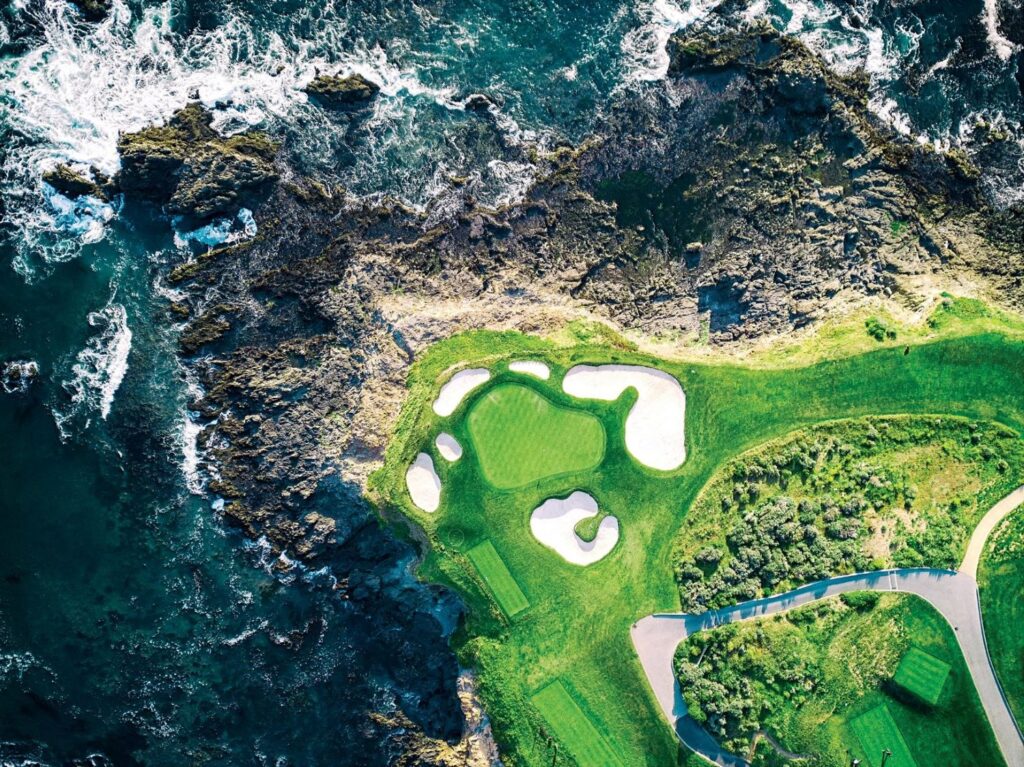 Obviously, Pebble Beach Golf Links is among Benjamin's favorites, along with Spyglass Hill Golf Course, the Links at Spanish Bay and the other great courses on the Monterey Peninsula. But he also has Indian Wells Golf Resort, the Quarry at La Quinta, Bermuda Dunes Country Club and others in the Coachella Valley on his list.
Among his favorites outside California are Ballyneal Golf Club, a Tom Doak design in Holyoke, CO, Victoria National Golf Club in Newburg, IN and TPC Danzante in Loreto, Mexico.
Benjamin's latest and most exciting venture, The Golfography Experience, was created in 2019 and he is currently working with The Dormie Network on a series of three-day getaways to high-end courses around the country for golfers looking for a unique experience encompassing golf and photography.
The first two Golfography Experiences were held at Rams Hill Golf Club in Borrego Springs, CA and the aforementioned Victoria National, IN, with a third scheduled for October at Ballyhack Golf Club in Roanoke, VA in partnership with The Dormie Network. Among the sponsors are TaylorMade Golf, Callaway Golf, and Tamron Lenses USA."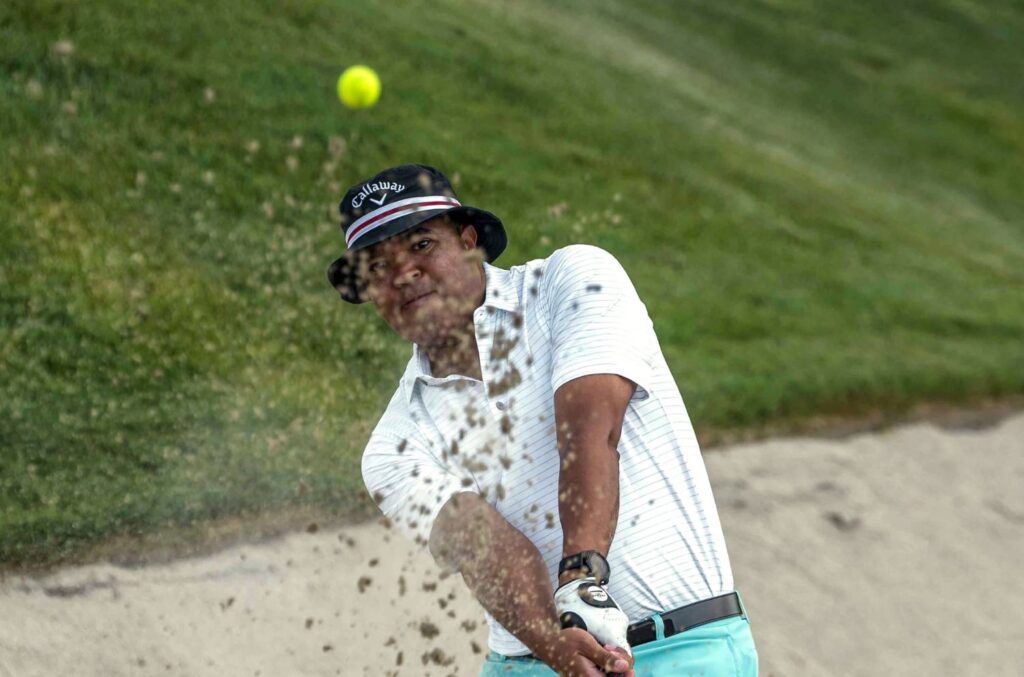 "The first two were so successful that the word got around and the third one is already sold out," said Benjamin, who helps make the trips memorable with his photography. "They get three days of great golf, fine food and wine, and swag from Taylor Made, Callaway, Tamron. And they go home with pictures to remind them of what a great time they had."
While his new gig has Benjamin on the road a little more often, and he enjoys some of the new courses he has been able to shoot, he knows what he prefers. That's why he settled in California.
"I've been able to shoot in plenty of beautiful places, but in most you never know what you're going to get with the weather which affects my work," Benjamin said. "In California, you always know what you're going to get."
You can say the same about Benjamin's photographs—quality.
For more of Benjamin's work follow him @channingbenjaminphotography on Instagram.