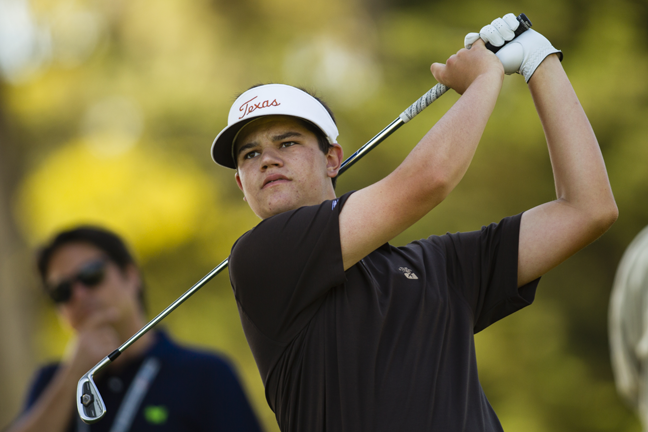 SAN FRANCISCO – "A 17-year-old is leading the U.S. Open? Hossler? An amateur?"
Suffice to say the spectator who uttered those words Friday afternoon was incredulous as he scanned the leaderboard at The Olympic Club midway through the second round.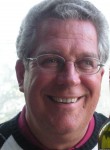 Yes, Beau Hossler, 17, who last week finished his junior year at Santa Margarita High, briefly seized the undisputed lead of the 112th U.S. Open when he birdied the 520-yard, par-4 first hole – 11 holes into his round – to get to 2-under par.
When Beau's birdie putt on No. 1 disappeared, the greenside gallery of about 70 family and friends from Orange County went absolutely coconuts, hooting and hollering and high-fiving.
"He's leading the friggin' U.S. Open!" shouted wide-eyed Brad Shupe, the general manager at Mission Viejo Country Club, where Beau has junior golf privileges.
At that moment, Hossler also led Tiger Woods by three shots.
And, yes, Beau saw the leaderboard, too. He also saw the gallery following him was growing by the minute and heard all the people pulling for him.
"Go, Beau!"
"Go, Hoss!"
"Go, OC!"
"I was pretty excited about it, but then again I had another 40 holes at least to play in the tournament," Hossler said, remembering the pep talk he gave himself. "You got a long way to go and you can't get too wrapped up on where you're at."
Besides, Hossler knew his final seven holes of the second round – from No. 2 through No. 8 – would be a challenge just to make par.
And just as suddenly, his momentum turned the wrong way.
On No. 2, he hit his drive in the left rough, hit his approach in the back bunker and made bogey, dropping to 1-under and a first-place tie with Jim Furyk.
On No. 4, he snap-hooked his hybrid into the tall rough en route to a double-bogey, dropping him to 1-over par and out of the lead.
On No. 5, his tee shot hit a towering tree right of the fairway and bounced back into a greenside bunker on No. 4. He was staring at a big number, which is why caddie Bill Schellenberg tried to talk him into pitching the ball back into the fairway.
Instead, he decided to try to hit a "high-hooking 6 iron" over the towering trees to get back to the fairway.
"Yeah, it was the riskiest shot," he said.
But he pulled it off and made another bogey – a spectacular bogey, if there is such a thing – to drop to 2-over.
On No. 6, his approach shot came up short of the green, his third skipped onto the back fringe and his chip shot stopped on the lip for another bogey. Three-over.
To try to stop the bleeding, he pulled out driver on the 288-yard, par-4 seventh and hooked his drive into the rough left of the green. His chip shot ran off the back of the green, but this time he chipped in for birdie, eliciting a Tiger-esque roar from the gallery.
There were more yells of "Go, Beau!"
On the par-3, 200-yard No. 8, his final hole of the day, his tee shot found a bunker right of the green, and he failed to get up and down. Another bogey, punctuating his round of 3-over 73.
But he still finished the day in the top 10 – tied for ninth with established players such as Hunter Mahan and Matt Kuchar and only four shots behind co-leaders David Toms, Woods and Furyk – all at 1-under.
And Beau's primary goal is still attainable.
"I feel like I'm in a good spot for me to reach my goal of low amateur," he said.
UCLA's Patrick Cantlay, who won low amateur honors at last year's Open, was projected to make the cut on the number at 8 over, so Hossler had a lot to be proud of.
After all, prominent players such as Bubba Watson, Bill Haas, Dustin Johnson, Rory McIlroy and Luke Donald were sent packing. And Beau also is four shots ahead of Phil Mickelson, his boyhood idol.
Even though he staggered into the clubhouse, Hossler became the story of the day at Olympic Club. Tom Rinaldi of ESPN interviewed him on the air, telling him that had become one of the top two trending items on Twitter in the world. Rick Reilly of ESPN.com interviewed him. A horde of media interviewed his mom, Amy, and stepfather, Matt, outside The Olympic Club clubhouse.
And then Beau stepped to the microphone and answered the rapid-fire questions of dozens of media looking for a fresh angle at the Open.
His lead didn't last, but it didn't matter. He can always say he once led the U.S. Open, if only briefly.
And if someone had told him beforehand that a 17-year-old kid would be leading the U.S. Open, what would he have thought of that?
"I would probably have told them they're nuts," Hossler said, smiling.