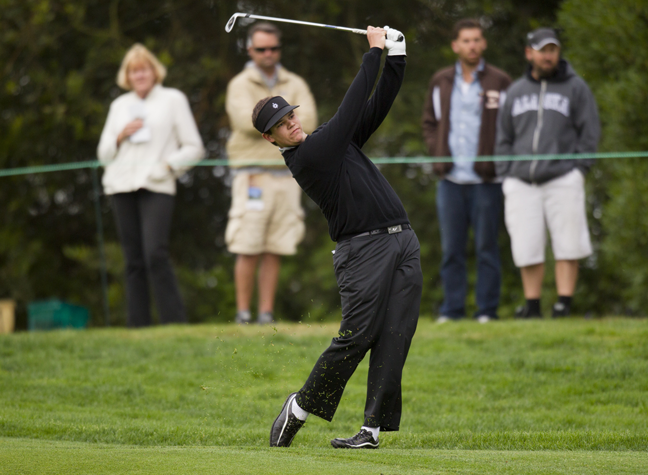 SAN FRANCISCO – At least one person wasn't surprised that 17-year-old amateur Beau Hossler Jr. of Mission Viejo shot an even-par 70 at The Olympic Club to grab a spot on the leaderboard during the opening round of the U.S. Open.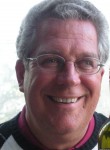 "Not at all – I wasn't surprised," said Hossler, who took his final exams at Santa Margarita High in Orange County last week and then headed to the Bay Area to take the ultimate test in golf. "I've been playing really well lately. I expected myself to go out there and get a lot out of my round."
Granted, Hossler shot a 3-under 68 to finish second in the CIF/CGA State High School Championships last week at San Gabriel Country Club and had tied for second by shooting 7-under in a 36-hole U.S. Open Sectional qualifier near here a couple of weeks ago. But those scores don't necessarily carry over into the ultra-challenging U.S. Open.
Nevertheless, Hossler picked up where he left off, making three birdies and three bogeys during a solid round that placed him on the first page of the leaderboard, only one shot behind Tiger Woods (1-under 69) and three behind early leader Michael Thompson (4-under 66).
Perhaps even more impressive, Hossler leads UCLA star Patrick Cantlay (76), who won low amateur honors at last year's Open, by six shots; four-time major winner Phil Mickelson (76) by six shots; and Masters champion Bubba Watson (78) by eight shots.
Interestingly, Hossler got to play a Tuesday practice round with Mickelson, his boyhood idol, and took to heart some advice passed along by Lefty – to take conservative lines but swing aggressively.
"It was an incredible experience," Hossler said. "I always looked up to him, not only his game but his character, everything. … It was great to see how he prepared, because obviously he's been so successful in this tournament (five second-place finishes)."
This was the second consecutive year that Hossler qualified for the U.S. Open, making him the first high school player since Mason Rudolph in 1950-51 to qualify in back-to-back years.
A year ago, Hossler shot 76-77 at Congressional Country Club and missed the cut. He believes that U.S. Open experience will help him this year.
"I was a lot less nervous than last year," Hossler said. "I felt comfortable. I felt like I prepared myself well for the tournament. So I was glad to get off to a good start."
Hossler made three good par saves on the first three holes – from 5 feet, 4 feet and 3 feet – before making back-to-back bogeys on the 438-yard, dogleg-left fourth hole and 498-yard, dogleg-right fifth hole. He also got up and down for par from the back fringe on the 489-yard, par-4 sixth hole.
"Those are probably the six hardest holes I've ever played," he said. "Any time you can go through those first six holes in less than 2-over par, you're doing a great job, because there are some scoring opportunities on the back nine."
Hossler got up and down from the right rough to make birdie on No. 7, a driveable 288-yard par-4, and made the turn at 1-over par. He lipped out a birdie putt on No. 13, a 199-yard par-3, but got that shot back by rolling in a birdie putt from the fringe on No. 14 to get back to even par.
His best "save" of the day was for bogey on the 670-yard, par-5 16th, longest par-5 in U.S. Open history, where he drove the ball into the right rough, "hacked out" with a 7-iron and came up short right of the green with his third shot from 275 yards.
"I would say the only real mental mistake I made was trying to go for the green on my third shot, because I hit it in the right rough," he said.
Realizing he had short-sided himself, he played away from the pin on his fourth and got up and down from behind the green by rolling in a 10-foot bogey putt.
He got that shot back on No. 17, a 522-yard par-5, by reaching the green in two and two-putting for birdie and then barely missed an 8-foot birdie putt on No. 18 that would have put him in red figures.
Overall, he was ecstatic with his first round, as was his vocal gallery of family and friends that made the trip from Orange County, including his father, Beau Sr., who wore a University of Texas 2012 national championship golf cap as he toured the course.
Beau Jr. has committed to play for the Longhorns as a freshman in the fall of 2013. Though he led Santa Margarita High to a CIF Southern Section Championship as a junior this year, it doesn't sound as if he'll return for his senior year.
Hossler said after the opening round that he wants to move to Texas in December to get acclimated to the area, and his father says his son hopes to take correspondence courses to get the credits he needs for his high school diploma.
"I'm trying to avoid school right now," Beau Jr. said, laughing.
He is concentrating on a much more difficult test this week.