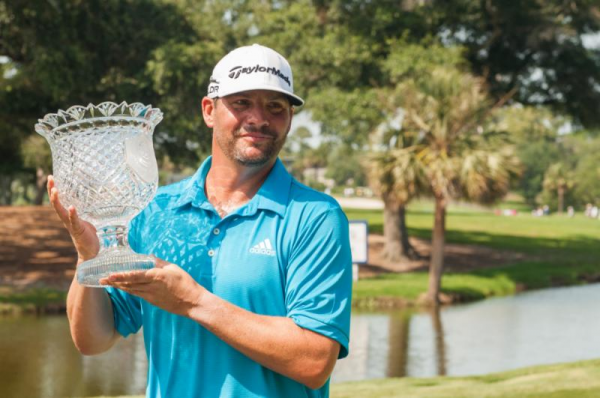 Michael Block of Arroyo Trabuco Golf Club in Mission Viejo made a three-foot birdie putt on the second playoff hole to win the 47th PGA Professional National Championship over Jamie Broce, golf coach at University of Toledo, at Dunes Golf and Beach Club in Myrtle Beach, S.C.
Block, who came from four strokes down by closing with an even-par 72, became the first player from Southern California to win the title since Jeff Freeman in 1999 at Whistling Straits in Kohler Wis.
"It was great," said Block, who became the ninth player of win the Walter Hagen Cup on his first try. "I wasn't in any ads or pictures or anything before this event. I came in under the radar. I'm known a little more in my cul-de-sac than I am here.
"When I got here, there was no pressure on me. I had my family and had the support (of the staff at Arroyo Trabuco Golf Club), and obviously can't thank (them) enough. You are the reason why I am here. Thank you!"
By winning, Block earned a spot in the 96th PGA Championship at Valhalla Golf Club in Louisville in August. He also received exemptions into six PGA Tour events in the next year and will be a member of the 2015 PGA Cup team.
Broce lipped out a six-foot putt for par to win the tournament on the 72nd hole.