The renovated and rebranded Puerta Cortés offers oceanfront golf and an array of aquatic adventures. La Paz aptly means "peace." The appropriately named town is very different from the fast-paced party atmosphere of Cabo San Lucas, which is just a two-hour drive away on the western shore of Baja.
La Paz is serine, slow paced and offers the ability to experience much of coastal living the way Mother Nature intended.
Antonio Davila is the President of Ascendancy, a Mexico City-based asset management firm that oversees more than $2 billion in assets and specializes in real estate investments throughout Mexico and the Caribbean. While sailing off the Sea of Cortez in 2013 with his newlywed wife, he discovered a hidden gem resting on the shores of La Paz.
"I was dazzled by its beauty, spectacular scenery and extraordinary amenities. I knew I had to live here myself and further build on the awe-inspiring foundation set forth by the property's previous owners," said Davila. "Puerta Cortés is an exclusive hideaway for those seeking unparalleled, coastal living and adventure in one of the most privileged locations in the world."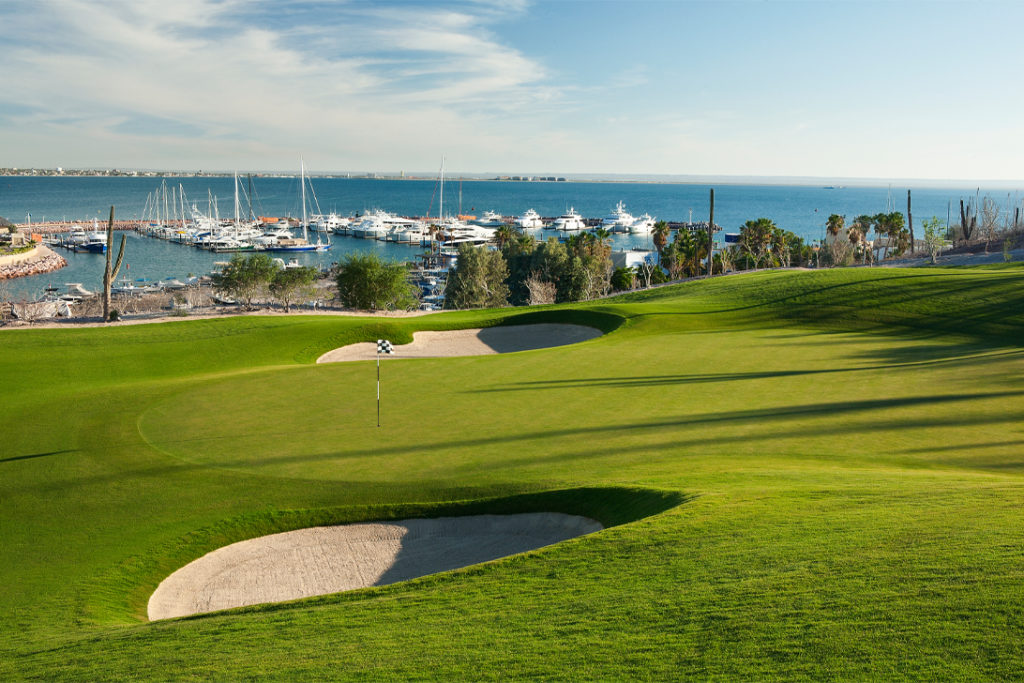 Puerta Cortés, previously named Costa Baja, has been reinvigorated by Davila who has instilled a renewed sense of pride in the only Gary Player-designed golf course in Mexico.
Ascendancy purchased the site in February of 2018 and began a comprehensive $5 million renovation and rebranding.
As the new name implies, the property serves as a gateway to the Sea of Cortez, which was famously named the "aquarium of the world" by renowned French explorer Jacques Cousteau. Known for its peaceful, crystal clear turquoise waters, the Sea of Cortez offers a wide range of watersports including fishing, diving, kayaking, snorkeling, sailing, surfing and island hopping. It is home to rare whale sharks, dolphins, grey whales, humpbacks, orcas, sea lions and more – all of which can be accessed via guided excursions from Puerta Cortés.
Furthermore, the championship golf course offers views of the sea on 17 holes (there is only one hole where the ocean is not visible) – with the most dazzling view coming from the tee box of the par-5 14th. At 612 yards, this signature hole is one of the longest in all of Mexico. The elevated tees overlook Pueblito Marinero, an inner and outer marina with the capacity for 250 vessels that is home to private yachts of notable figures such as Steven Spielberg.
Pueblito Marinero also offers a variety of fine dockside dining options:  Azul Marino, La Barcaccia, Steinbeck's, Odayaka Sushi Bar and Blau Wine Shop, as well as a newly added coffee shop called DoceCuarenta.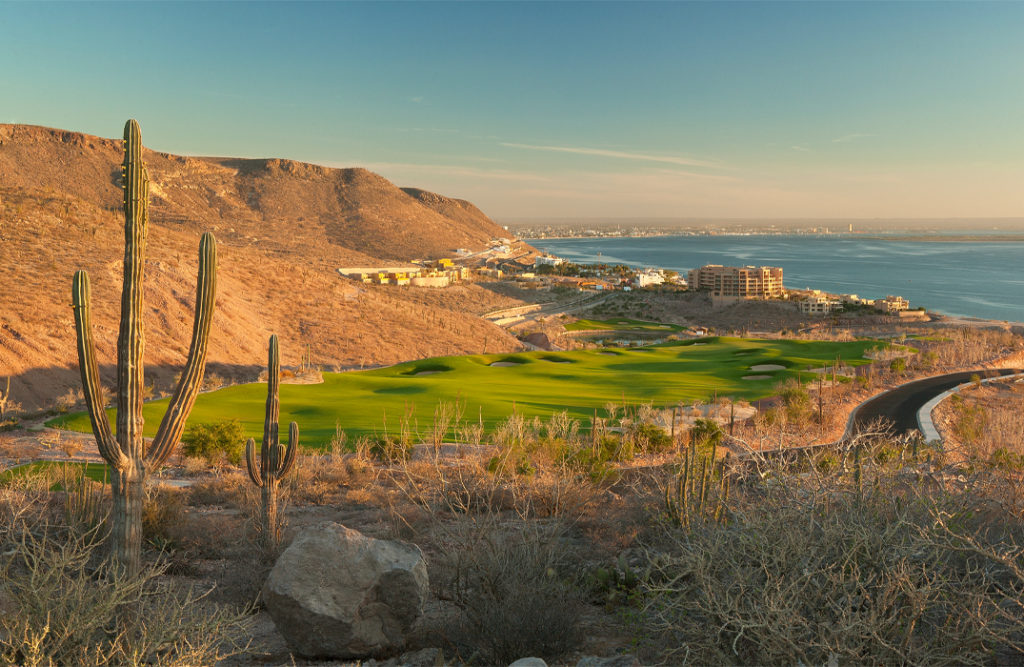 Continued renovations include a brand new ninth hole, which upon completion will be a dramatic downhill par-3 with a daunting water hazard and a view of one of the three secluded beaches on property. Gary Player Design Group will oversee course renovations and construction, as well. The original ninth hole will be replaced by one of two new hotels. Completion dates for the hotels have not yet been announced.
Current onsite accommodations include the Las Colinas Hillside Residences and VistaMar Oceanfront Residences. Individual owners of the 72 contemporary homes at Las Colinas or 60 luxury condominiums at VistaMar place their residences in the vacation rental program and make them eligible for guests of Puerta Cortés.
Additional property upgrades include a state-of-the-art desalination plant that coverts water from the Sea of Cortez into clean water for the development. Furthermore, an ultramodern water treatment plant uses a sustainable technology that produces enough methane to virtually power itself – which simultaneously reduces power consumption and provides the golf course and the development with residual waters for irrigation.
"We are very proud of the sustainable measures we've installed in just our first year," says Davila. "Our vision is to make this one of the most environmentally-friendly and self-sustainable golf courses in Mexico, while also being a sought after destination. With our proximity to the Sea of Cortez and all its natural wonders, we recognize our responsibility to preserve and maintain this environmentally sensitive region."