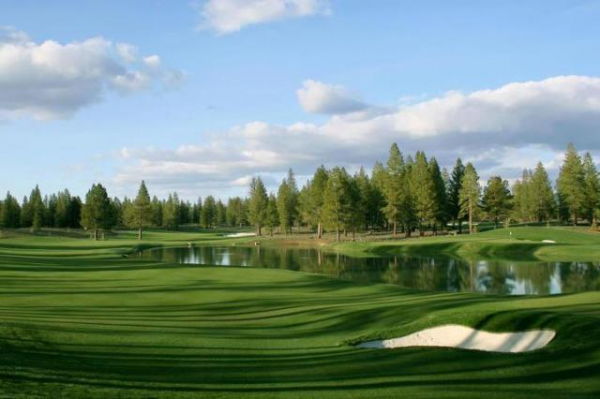 The sixth annual Gene Upshaw Memorial Golf Classic will be played July 13-14 at the Golf Club at Gray's Crossing in Truckee, Calif., on the north shore of Lake Tahoe.
The cost is $750 per person or $3,000 for a foursome, with each group teamed with a celebrity. Sponsorship opportunities are available beginning at $1,000.
"As we enter the sixth year of the Gene Upshaw Memorial Golf Classic, I am amazed at what we have accomplished," said Terri Upshaw, Gene's wife and the driving force behind the tournament as the honorary chairperson.
"Since the inaugural tournament in 2009, we have raised $670,000 for the Tahoe Forest Health System, the Gene Upshaw Memorial Tahoe Forest Cancer Center and the Tahoe Institute for Rural Health Research."
Former teammates of Upshaw with the Oakland Raiders competing in this year's event include Tim Brown, Raymond Chester, Tom Flores, Rod Martin and Ted Kwalick.
Other former NFL players in the celebrity field include Gene Washington, Herm Edwards, Ricky Watters, Clinton Portis, Steve Bono, Keenan McCardell, Sam McCullum, Brian Mitchell and Eric Bjornson.
Vida Blue, pitching great for the Oakland A's and San Francisco Giants, plus Shawn Estes and J.T. Snow, who both played for the Giants, also will participate.
Upshaw, one of the all-time great Raiders and a member of the Pro Football Hall of Fame, went on to become executive director of the NFL Players Association for 25 years until his death from pancreatic cancer on Aug. 20, 2008, at the age of 63.
For tournament information, go to www.GU63.org.