… As it says in the disclaimer at the end of my columns, I am an admitted golfaholic.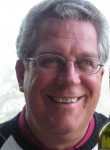 Perhaps you know one, too – perhaps even a loved one who also has an incurable addiction to chasing the dimpled white spheroid and who lives, breathes and obsesses about golf to the exclusion of all other interests.
Twenty-five telltale signs you might need professional help:
25. All of your vacations revolve around golf. Even when you planned your honeymoon, you made sure there were golf courses in Tahiti.
24. You do not answer the phone during the four majors.
23. You would call in sick to play in a member-guest tournament at any private club, and you would invent a death in the family to play Augusta National.
22. You took out your backyard swimming pool and put in a synthetic putting green.
21. You like to travel to Norway or Alaska during the summer so you can play 24 hours a day in the land of the midnight sun.
20. You have a golf simulator in your garage so you can practice while pretending to play Pebble Beach or The Old Course.
19. You volunteer to take your wife's car in for an oil change and car wash, so you have time to go to the driving range and hit a large bucket. You even encourage her to go to the mall on the weekends so you can sneak out to tee it up.
18. Your boys are named Jack, Arnie, Hogan and Eldrick.
17. You'll get up at 5 a.m. to make a tee time seven days in advance.
16. You'd rather drive the ball like Rory McIlroy than drive a Maserati.
15. You'd rather have an audience with "The King" (Arnold Palmer) than with the Pope.
14. You'd rather make a pilgrimage to St. Andrews, Royal County Down or Royal Melbourne than visit the Louvre, the Vatican or the Holy Land.
13. You'd rather have your car stolen than your golf clubs. You know you would.
12. You know the names of all of the marshals and beverage cart drivers everywhere you play.
11. Your favorite TV shows are "Inside the PGA Tour," "The Big Break," "Golf Central" and "Feherty." And your DVR is programmed to record all of the Golf Channel infomercials.
10. Your favorite movie is "Caddyshack" so you often mimic Bill Murray/Carl Spackler ("Cinderella story … outta nowhere … a former greenskeeper about to become the Masters champion") or Rodney Dangerfield/Al Czervik ("Hey, baby, you must have been something before electricity!")
9. You own at least six putters and six drivers, and you still have to buy a new $400 driver every time another "breakthrough" club hits the market.
8. You will never get rid of your Big Bertha driver, persimmon 3-wood, Alien wedge, Bulls Eye putter or your last sleeve of Titleist balatas.
7. You never cancel a tee time, regardless of the weather. Winter rules permitted during a hurricane, monsoon or tornado.
6. Every time you play a new course, you buy a souvenir in the golf shop. That's why you have more logoed golf shirts, golf vests and golf pullovers in your closet than work attire.
5. You can't pass a PGA Tour store at an airport without buying something – like the talking "Three Stooges" headcovers I bought at the Reno airport. Nyuk, nyuk.
4. You eat pimento cheese sandwiches when you watch the Masters on TV.
3. You can recite the top 20 in the latest world golf rankings, in order, as well as the top five on the PGA Tour in sand-save percentage.
2. You have a dog named Mulligan – a rescue dog, of course, getting a second chance in life.
1. You read Golf World, Golfweek, Golf Digest, Golf magazine, Golf Illustrated, Golf World Monday, Global Golf Post and, of course, Golf News & Travel and California Golf.
Randy Youngman has been writing about golf in California, at the professional and amateur levels, for more than 20 years. He is also an admitted golfaholic.