On your next Palm Springs trip, your best drive won't come on the course
Palm Springs is a sought after golf destination, with more than 100 courses and a variety of resorts to accommodate a weekend getaway. For those golfers, hitting the ultimate drive might mean it travels 300 yards and rests perfectly in the middle of the fairway. Few feelings are better than looking back at your buddies and being the last one to hit after smashing a long drive. However, for your next Palm Springs getaway we might recommend adding to your 18 holes with a trip to the newly minted BMW Performance Center. It gives a whole new meaning to "Ultimate Drive."
Imagine this: The brute power of a BMW M car clamps you to the seat as you fight the urge to white-knuckle the steering wheel. You're in the driver's seat of one of their fleet of BMW M cars – M2, M3, M4, M5, X5M or X6M – as it barrels toward a sharp turn and the baritone rumble of the engine rattles your eardrums. You brake just in time to navigate the curve with a semblance of grace, and speed off to the next part of the track.
Sound fun? The BMW Performance Center likely offers the most fun you can legally have in an automobile.
"As cars get more and more powerful, the ability to experience the performance on the street is limited and can be dangerous," said Stephen Saward, the facility's Operations Manager. "This gives people a chance to really see and feel the performance of our vehicles in a safe environment, while also learning proper driving techniques."
To Saward's point, it's not all about having a heart-thumping good time. Before they hand you the keys to a $100,000 blend of power and beauty, the BMW Performance Center's team of Driving Instructors walk you through the quintessential rules of safe and effective driving.
In a classroom setting, participants learn the elements of proper vision, basic car control and tactical driving before even taking to the track. The center offers a full menu of introductory experiences, one- or two-day driving schools, private lessons and corporate group outings.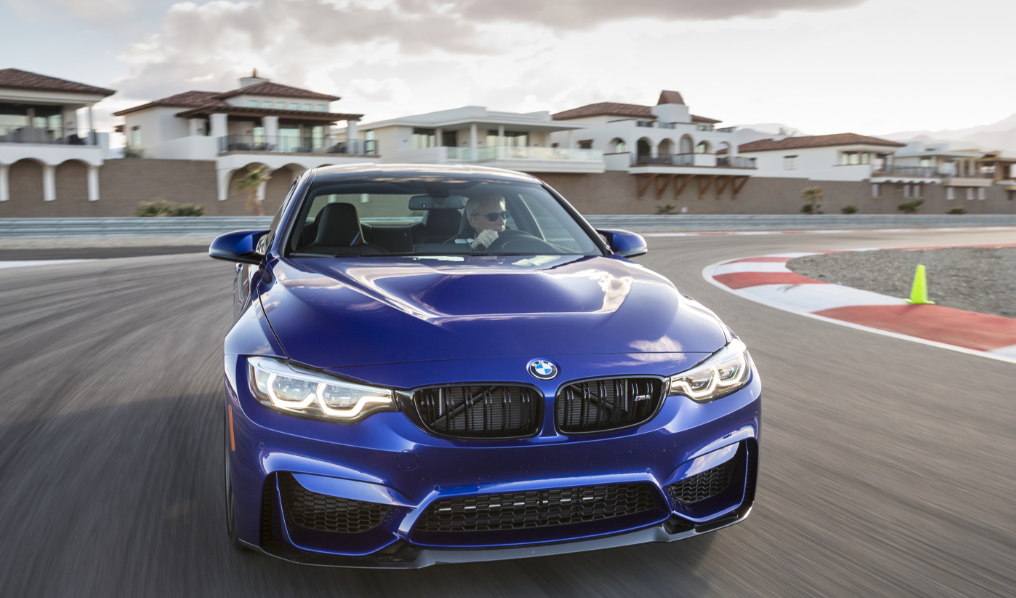 The M Track Drive, which our team at California Golf + Travel completed, puts you behind the wheel of BMW's most powerful and responsive cars. You follow one of their certified instructors for a series of laps at ever increasing speeds as you learn the proper line for achieving the best time. All the while being coached by the instructor to both increase your knowledge and ensure your safety.
In the Car Control School, drivers take the wheel of a BMW and head out to their private track, where professional instructors help you hone your driving skills. Understanding stability control, knowing what to do when a vehicle starts to slide on the wet skid pad and practicing proper vision through the lane-change course prepares drivers on how anticipate and react to similar situations on a real road.
In the M School drivers learn how to keep the power of an M car under control while navigating a wet skid pad, practice the proper technique for corner entry and participate in a timed run on their autocross course. The day is capped by a hot lap in an instructor-driven M vehicle.
You might be wondering, what exactly is a hot lap? The answer: The best damn roller coaster ride of your life. At the end of our team's session, instructor Dave McMillan piled us into the seemingly innocent four-door before showing us how BMWs are meant to be driven.
"There's a reason we don't show you that first," McMillan said afterwards.
The Teen School is probably the BMW Performance Center's most important offering. It allows young drivers to experience how a vehicle feels at the limit in the safety of a closed environment. From wet skid pad exercises and panic braking to performing a double lane change, it's designed to help teens develop a solid foundation of vehicle control before heading to the open roads.
"The skills that young drivers learn here can literally save lives," said McMillan. "We recently got an email from a young lady who took our course. At first, she couldn't understand why she had to take this class and thought she would never use any of this stuff. But shortly after getting her license, a car skidded across into her lane on the highway and caused an accident right in front of her. She was able to maneuver and avoid the collision instinctively because of what we taught her. While much of this is fun, it can be invaluable in real life."
McMillan knows his stuff (remember the hot lap?), and like every BMW Driving Instructor he comes from a racing background. He started off in motocross, then went to off-road desert racing (including the Baja 1,000) and culminated with Formula Atlantic, two stops below IndyCar.
Led by Adam Seaman, McMillan is one of a talented staff of driving professionals at the BMW Performance Center – only the second facility of its kind in the nation. The first is in South Carolina and sits adjacent to a BMW factory where a team of 8,000 employees cranks out about 400,000 luxury Sports Activity Vehicles a year.
The Palm Springs destination was added four years ago to accompany the neighboring Thermal Club – a high-end private racing club with more than five miles of raceway, luxury homes overlooking the tracks and a seven-figure membership fee.
"The Thermal Club is essentially a country club, but instead of a golf course they put in a racetrack," described Saward. "It's a concept that's growing, but I don't know that anyone is doing it to this level."
"California is such a big part of our business, so when the Thermal Club opened we became affiliated at the ground level and committed to building our 40-acre Performance Center," he continued. "Altogether, it's about 340 acres of racing wonderland; and having access to the Thermal Club allows us to host larger and more advanced schools."
Corporate outings are a big part of the business model for the BMW Performance Center, so the ability to cater to large groups is key to the facility's success. However, weekend thrill seekers are a big part of the equation, too.
If you don't find that "Ultimate Drive" on the first tee of your next Palm Springs golf getaway, it may be waiting for you at the raceway behind the wheel of a brand new BMW.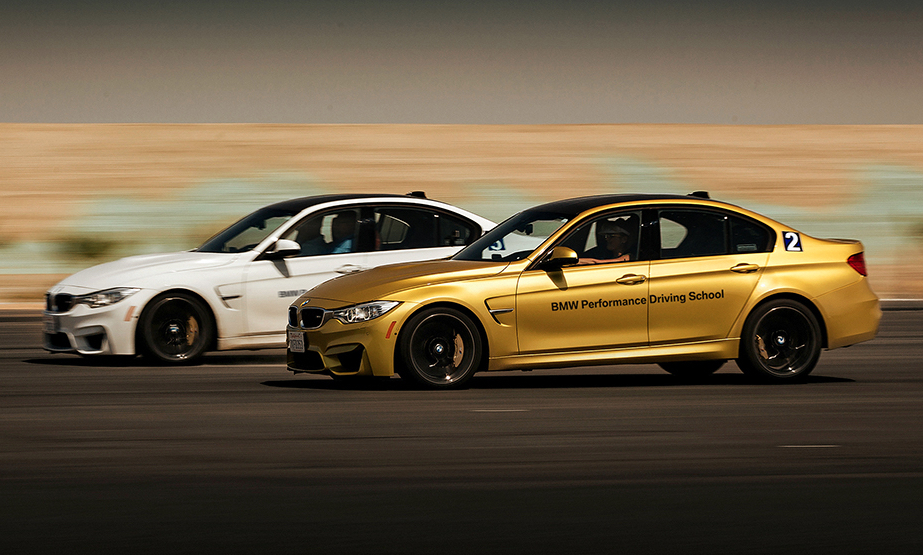 BMW Models Driven by the Team at California Golf + Travel
 BMW M2
Description: The smallest M car is so fun to drive. Smooth maneuverability and surprising power are its defining characteristics.
Horsepower: 365
0-60: 4.4 seconds
Top Speed: 155 mph (limited)
BMW M3
Description: It's embodied by the phrase "light speed." The M3 continues to redefine the limits of performance with unprecedented precision and awe-inspiring grip to provide dynamic responsiveness that pushes the boundaries.
Horsepower: 444
0-60: 3.9 seconds
Top Speed: 155 (limited)
BMW M4
Description: With carefully engineered Carbon Fiber Reinforced PA components, incredibly precise handling, and exclusive M colors like Yas Marina Blue and Austin Yellow, the BMW M4 Coupe and Convertible are true evolutions of the M concept.
Horsepower: 444
0-60: 3.8 seconds
Top Speed: 155 mph (limited)
BMW M5
Description: A pure combination of power and elegance. You know you're behind the wheel of something special.
Horsepower: 600
0-60: 3.2 seconds
Top Speed: 155 mph (limited)
 BMW X5M
Description: The BMW X5 commands respect in every aspect, from its powerful design to its thunderous 4.4-liter V8 engine.
Horsepower: 567
0-60: 4.0 seconds
Top Speed: 155 (limited)