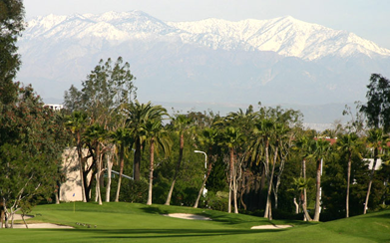 Newport Beach, Calif. (March 9, 2011) — The Toshiba Classic gets under way this Friday at Newport Beach Country Club. Fred Couples, the defending champion, will compete against one of the strongest fields the tournament has seen. First round tee times are listed below:
Newport Beach CC Tee #1
Time
Players
10:30 am
Purtzer, Tom
Zoeller, Fuzzy
McCullough, Mike
10:39 am
Gilder, Bob
Pavin, Corey
Sutton, Hal
10:49 am
Fleisher, Bruce
Pooley, Don
Lowery, Steve
10:58 am
Eger, David
Kite, Tom
Irwin, Hale
11:08 am
Funk, Fred
Mize, Larry
Langer, Bernhard
11:17 am
O'Meara, Mark
Roberts, Loren
Pernice, Jr., Tom
11:27 am
Couples, Fred
Watson, Tom
Crenshaw, Ben
11:36 am
McNulty, Mark
Bean, Andy
Cook, John
11:46 am
Price, Nick
Weibring, D.A.
Nelson, Larry
11:55 am
Lehman, Tom
Sluman, Jeff
Trevino, Lee
12:05 pm
Beck, Chip
Calcavecchia, Mark
Clearwater, Keith
12:14 pm
Jenkins, Tom
Stadler, Craig
Clampett, Bobby
12:24 pm
Armour III, Tommy
Glasson, Bill
Baker-Finch, Ian
12:33 pm
Thompson, Robert
Rinker, Lee
Minoza, Frankie
Newport Beach CC Tee #10
Time
Players
10:30 am
Lietzke, Bruce
Stockton, Dave
Peoples, David
10:39 am
Quigley, Dana
Colbert, Jim
Murphy, Bob
10:49 am
Levi, Wayne
Sindelar, Joey
Johnson, Mark W.
10:58 am
Simpson, Scott
Hatalsky, Morris
Browne, Olin
11:08 am
Spittle, Rod
Haas, Jay
Nielsen, Lonnie
11:17 am
Frost, David
Wiebe, Mark
Reid, Mike
11:27 am
Schulz, Ted
Allen, Michael
Fergus, Keith
11:36 am
Blackmar, Phil
Wadkins, Bobby
Strange, Curtis
11:46 am
Cochran, Russ
Forsman, Dan
Bryant, Brad
11:55 am
Morgan, Gil
Hallberg, Gary
Doyle, Allen
12:05 pm
Lu, Chien Soon
Tway, Bob
Lewis, J.L.
12:14 pm
Marsh, Graham
Ozaki, Joe
Morse, John
12:24 pm
Hopkins, Greg
Byrd, Robin
Horgan III, P.H.