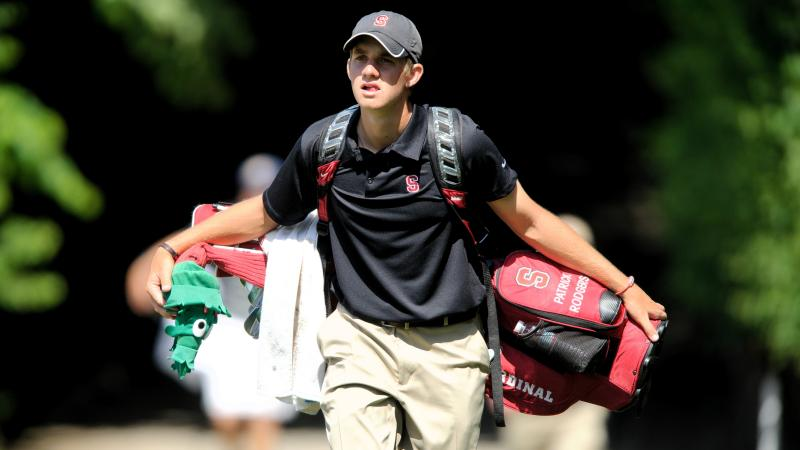 Patrick Rodgers of Stanford, who is No. 1 in the World Amateur Golf Rankings, announced that he will turn pro in June, at the end of his junior season.
The 21-year-old, from Avon, Ind., who will be a senior academically before the end of his third year on The Farm, said that he eventually will return to school and earn his degree.
"I want to formally announce that my intention for the future is to turn professional at the end of this season," Rodgers said. "I came to this decision with a clear understanding of the impact it might have, and had countless conversations with my parents and coach weighing the options and ensuring I made the best decision.
"The reason for coming out with this announcement now is (that) over the past year, there has been growing speculation of what my plans would be. I thought I owed it to the team, to Coach (Conrad) Ray, and Stanford University to get ahead of the situation and come out with it now in order for it to not become a distraction for myself or the team.
" … I want to put all of the focus on trying to win a national championship for the team."
Rodgers recently claimed his seventh individual victory for the Cardinal in the Prestige at PGA West, tying Joel Kribel for second on the all-time Stanford list behind Tiger Woods, who won 11 titles.
The two-time All-American is Stanford's career scoring average leader at 70.55 strokes per round, with Woods second at 70.96.
"The numbers speak for themselves," said Ray, who was a teammate of Woods at Stanford. "He's one of the best college golfers we've ever had. It's bittersweet for me, because as a coach and a guy that values his role on the team, we're going to hate losing him.
" … His work ethic is insatiable. He has characteristics of world-class players. It's a credit to him that he has taken a lot of well-thought time to analyze the situation he has in front of him. To Patrick's credit, he's made all the right steps and moves to date. You have to trust in his instincts and direction he's going with his game.
"He's prepared to see what pro golf throws at him."
Last year, Rodgers was part of the United States team that captured the  Walker Cup, making him the only Stanford player other than Woods to play twice in the event against Great Britain and Ireland.
Rodgers also has played PGA Tour and Web.com Tour events, and last year held the lead in the John Deere Classic before finishing 15th.