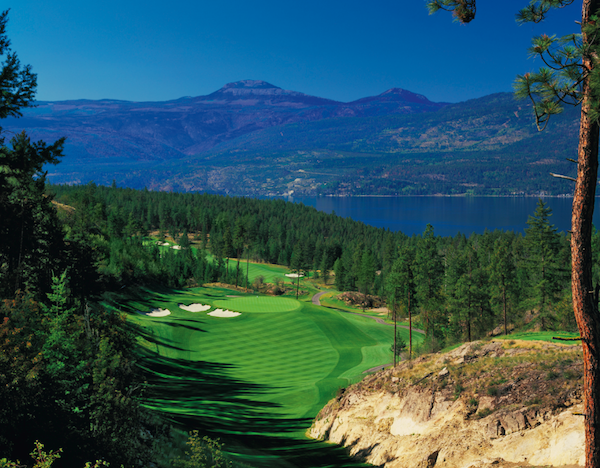 Predator Ridge offers world-class golf, wine and lodging
Click HERE for a special "Stay & Play" package exclusively from California Golf & Travel.
Predator Ridge puts itself on glorious display from the moment you drive up the winding road leading to what many consider Canada's finest golf resort. Built on a series of gracefully rolling hills in the temperate Okanagan region of British Columbia, Predator Ridge shows off picturesque holes from the original golf course as you near the resort, tempting you to grab your clubs as soon as you park your car.
It's no surprise the urge to tee it up comes quickly, considering the quality and rugged beauty of Predator Ridge's two championship courses. Now more than 20 years old, the layouts continue to attract players from around the world, thanks to a comfortable climate and easy-to-reach location. Guests can fly direct from LAX and other U.S. airports to Kelowna International Airport, leaving a quick 30-minute drive to Predator Ridge.
The Okanagan region's warm and dry summer climate is perfect for golf, and numerous other top golf facilities call the area home, enabling visitors to play several courses on a getaway weekend.
Award-winning golf, including a recently upgraded, world-class practice range, is where it starts at Predator Ridge, but not where it ends. Beyond the lush fairways and greens at and around the resort, many consider the region akin to what Napa Valley and Sonoma Valley were three decades ago. Boutique wineries dot the landscape, presenting opportunities for grape aficionados to tempt themselves with a beverage they aren't likely to find elsewhere.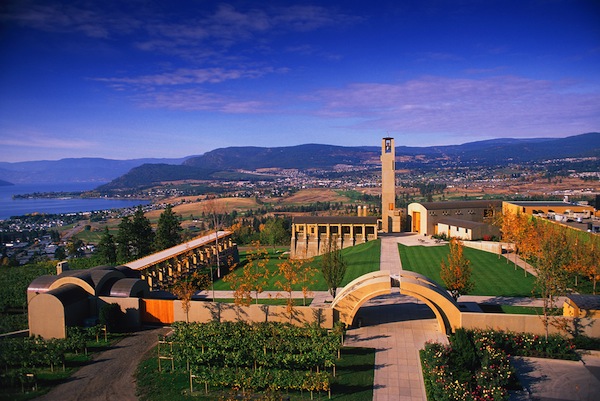 In addition, the clubhouse at Predator Ridge, which recently underwent a multi-million dollar upgrade, offers tremendous food and some of the best views in Canada. It is backed up with a stunning resort, with villas starting at $159 a night (running from one to three bedrooms, with many overlooking the courses) as well as rooms in the Predator Ridge Lodge, which overlooks holes on both courses.
With its perfect climate, golf that flows seamlessly through the compelling and unique landscape, and intriguing off-course elements, Predator Ridge offers diversity not regularly seen in the resort market.