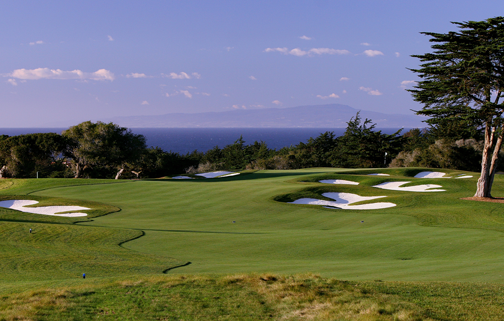 Bayonet and Black Horse Golf Courses, a pair of challenging venues that overlook California's famed Monterey Peninsula, will host the 45th PGA Professional National Championship presented by Club Car and Mercedes-Benz June 24-27.
It will mark the 11th time that The PGA of America's showcase event for PGA Professionals will be contested in California, and first since 1996.
Bayonet and Black Horse Golf Courses, named in honor of two U.S. Army divisions, occupy property that was once part of the former Fort Ord military base near Seaside. The courses earned national recognition in 2010 when they hosted the Second Stage of PGA Tour Qualifying School and a U.S. Open qualifying event.
"The PGA of America is proud of its tradition of taking our PGA Professional National Championship to many of the best venues in the country," said PGA of America President Allen Wronowski. "It is exciting that we will now have some of our finest playing PGA Professionals display their skills to a national audience with the backdrop of the spectacular Monterey Peninsula. We look forward to working with Bayonet and Black Horse's staff in presenting the 45th PGA Professional National Championship to the country."
– Courtesy PGA of America