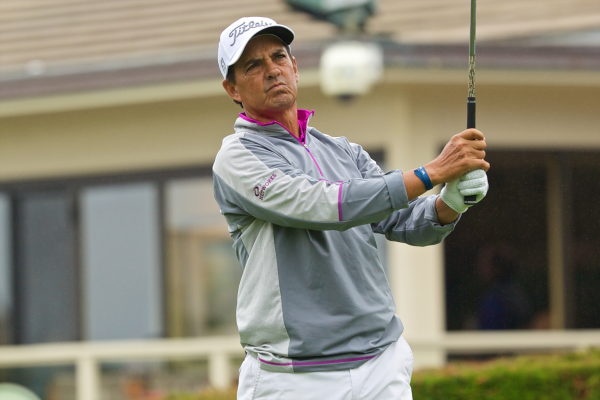 Tom Pernice Jr. bounced back from a final-hole meltdown the day before to shoot 3-under-par 69 and was tied for the lead with Paul Goydos, Bart Bryant and Rod Spittle heading to the final round of the Allianz Championship on the Old Course at Broken Sound in Boca Raton, Fla.
Pernice, the former UCLA star, would have had a two-stroke lead after round one if not for hitting his tee shot into the water and making a double-bogey 6 on the final hole. He made his first bogey of the tournament on the second hole in round two, but played the rest of the day in a flawless 4-under.
Goydos, who played at Long Beach State and lives in Dove Canyon, birdied two of his last three holes for a 69.
Bryant, who was tied for the first-round lead with Goydos and Pernice, holed his second shot with a 6-iron from 195 yards for a double eagle on the 18th hole and also finished with a 69.
Spittle birdied five of the first seven holes and then added his seventh and final birdie of the round at No. 18 to grab his share of the lead with a 66.
Olin Browne, who played at Occidental College in Los Angeles, shot 67 and was two strokes behind in a tie for fifth with Bernhard Langer of Germany, who posted a 70, Guy Boros, who carded a 68, and Mark Brooks, who had a 69.