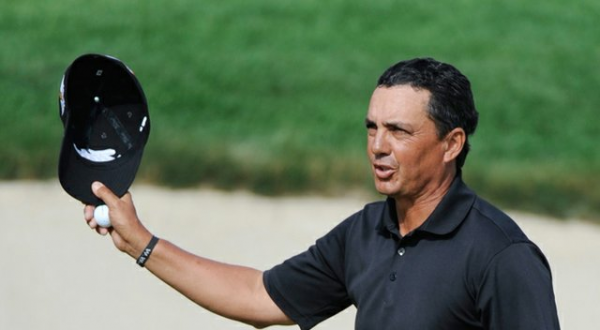 Tom Pernice Jr. sank an eight-foot birdie putt on the second playoff hole to beat Doug Garwood and win the Principal Charity Classic at Wakonda Club in Des Moines, Iowa.
The 54-year-old Pernice closed with a 3-under-par 69, making a birdie with a 30-foot chip-in on the 17th hole to finish even with Garwood, and then claimed his third victory on the Champions Tour after winning twice on the PGA Tour.
"I played it with the right edge and I stroked it and it went right in the hole," said Pernice, who played at UCLA. "I really hit the ball good all week and really kept the ball in play in the fairway when I needed to, and holed some key shots at key times.
"This is a great course. I love it. It's an old classic course. I liked it from the get-go and I'm very happy with how it turned out."
Garwood, 51, who played at Fresno State and lives in Valencia, held the 36-hole lead, but needed birdies on the last two holes of regulation to get into the playoff before both players made par on the first extra hole.
Michael Allen of San Mateo and Nevada-Reno closed with a 71 and tied for third with Jay Haas, who shot 67, 18-hole co-leader Mark Calcavecchia, who totaled 70, and Bill Glasson, whose 64 was the low round of the tournament.
Bobby Clampett of Pebble Beach and BYU posted a 68 and tied for eighth with Tom Lehman, a one-time teaching pro at Wood Ranch in Simi Valley, who came in with a 70.