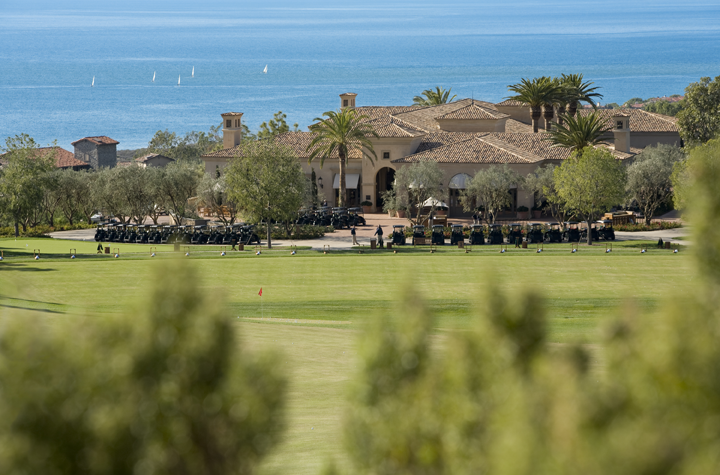 The Golf Academy at Pelican Hill Golf Club in Newport Coast has set its 2013 winter schedule for instruction:
• Two-day weekend schools focusing on all aspects of play will be held Saturdays and Sundays from 9 a.m. to 4 p.m. Jan 19-20, Feb. 16-17 and March 16-17. The cost is $1,095, which includes lunch each day.
•  One-day short game scoring schools focusing on shots from 75 yards and in will be held Saturdays from 9 a.m. to 4 p.m. Jan. 19, Feb. 16 and March 16. The cost is $475, with lunch included.
•  A putting school will be held Saturdays from 9 a.m. to noon Jan. 19, Feb. 16 and March 16. Among the topics are alignment and reading greens. The cost is $225.
A chipping, pitching and bunker school will be held Saturdays from 1- 4 p.m. Jan. 19, Feb. 16 and March 16. The cost is $225.
A full swing school will be held Sundays from 9 a.m. to noon Jan. 20, Feb. 17 and March 17. Ball striking with a focus on fundamentals will be stressed. The cost is $225.
•  Playing schools will be held Sundays beginning an hour before twilight on Jan. 20, Feb. 17 and March 17. The focus will be on course management and scoring skills. The cost is $325.
•  Putting clinics with Jason Goldsmith will be held Jan. 12 and March 16 from 2:30 to 4 p.m. The cost is $150.
•  Game evaluation clinics with Glenn Deck that analyze a student's strengths and weaknesses will be held at a cost of $750. For more information on that, other clinics or to make a reservation, call Deck at (949) 467-5810, Pelican Hill at (800) 820-6800 or visit pelicanhill.com.
OB Sports team event set for Raven, ASU
The TaylorMade OB Sports National Team Championship will be held Dec. 7-9 at Raven Golf Club-Phoenix and ASU Karsten Golf Course in Tempe. The Friday practice round at ASU Karsten will include TaylorMade demonstrations, a skills competition and a reception inside the club.
In total, 216 national qualifiers representing 24 OB Sports-affiliated golf clubs are participating. Palm Valley Golf Club won last year's event, preceded by We-Ko-Pa Golf Club, High Meadow Ranch Golf Club, Tijeras Creek Golf Club and Sandia Golf Club.
"Last year's event was our largest, and this year the field is even bigger," said Kris Strauss, vice president of sales and marketing for OB Sports. "All involved are looking forward to competing for the coveted title."
For more information, visit obsports.com/team.
California Golf to highlight amateur series
California Golf Magazine will feature schedules, stories, results and rankings for the amateurgolf.com Tournament Series in 2013 in addition to having a presence at each event. The series slogan is "For the 99.7 percent of golfers who aren't pros," and for the past 12 years amateurgolf.com has dedicated a website to the amateur game. The Carlsbad-based company also runs 12 California events at premier venues such as Stevinson Ranch in the Central Valley, Del Monte and Bayonet Black Horse in Monterey, and Aviara in Carlsbad.
Prime Tee Times rewards loyal users
Prime Tee Times allows golfers to secure tee times at more than 1,000 courses worldwide for the best rate available. Prime Tee Times' loyal users – referred to as Prime Players – don't pay booking fees often associated with other networks and are eligible to receive free golf, free gear and exclusive golf experiences. For more information, visit primeteetimes.com.
Phoenix-area clubs donate to First Tee
Four golf courses in the Phoenix metropolitan area recently donated $5,000 to The First Tee of Phoenix as part of the Tee It Up at 10 For The First Tee program.
Each of the clubs – ASU Karsten Golf Course, Eagle Mountain Golf Club, Longbow Golf Club and Raven Golf Club – set aside one Monday-Friday tee time in June, July and August in the 10 o'clock hour available to the public for $100. That amount was then donated to The First Tee of Phoenix, which teaches youngsters golf by focusing on core values such as responsibility, respect, integrity and confidence.
The Crossings at Carlsbad adds staff
KemperSports has appointed Brian Wagoner and Justin Cullimore to management positions at The Crossings at Carlsbad.
Wagoner, who is the new sales and marketing director, has more than 10 years of experience in the golf and hotel industry and most recently served as director of sales and marketing at The Homewood Suites by Hilton in Carlsbad. Cullimore, who was hired as the new executive chef, will also manage kitchen operations for all events at The Crossings at Carlsbad, a course designed by Greg Nash that meanders through 400 acres of coastal wetlands with spectacular views of the ocean and canyons. The 28,000-square-foot clubhouse has a golf shop, locker rooms, a player's lounge and The Canyons restaurant. For more information, call (760) 444-1800 or visit thecrossingsatcarlsbad.com.