The Okanagan Valley features a number of great courses to go along with its fine wines and other outdoor options
BY ALEX SMOLINSKI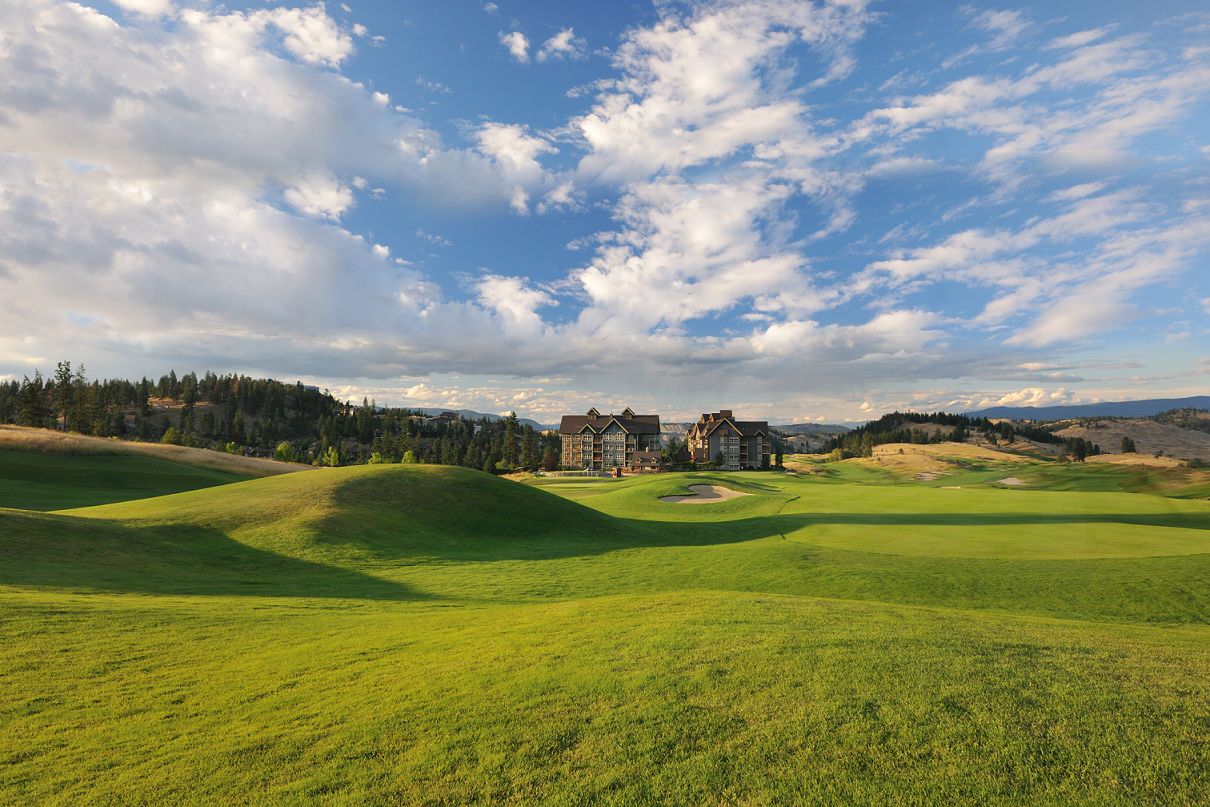 The Okanagan Valley in British Columbia is often referred to as Canada's Napa Valley because of the region's temperate climate and abundance of wineries. The area, about a four-hour drive east of Vancouver, has beautiful beaches, plenty of wildlife and ample outdoor and water activities available for visitors year-round.
Fans of winter sports will be delighted at the quality of ski resorts in the region, and during certain months such as April a visitor can get in a run on the slopes and a round at a course in the same day. But if you're setting a course of action for a trip in late spring, summer or early fall, you have to start with golf because of the quality and quantity of options available. Here are a few:
Predator Ridge Resort in Vernon is one of the more picturesque places in the Okanagan Valley, and its two top-notch golf courses add to that distinction.
The Predator Course, designed by Les Furber, challenges golfers of all skill levels with its long grasses and undulating greens. The par-71 layout , which plays 7,090 yards from the tips, was recently named by Score Golf as one of the top 10 public courses in British Columbia and is the only course to win the BCPGA Facility of the Year award multiple times. The Ridge Course, which opened in 2010, stretches 7,123 yards from the back tees. Its long fairways, natural landscaping, elevation changes and views of Lake Okanagan have made the Doug Carrick design an instant hit with locals and tourists. And with a rating of 73.8, be prepared to hit a long, straight ball if you venture to the tips.
The two courses blend in nicely with the design of the resort, which features a fitness center, restaurant and a network of hiking trails among other amenities.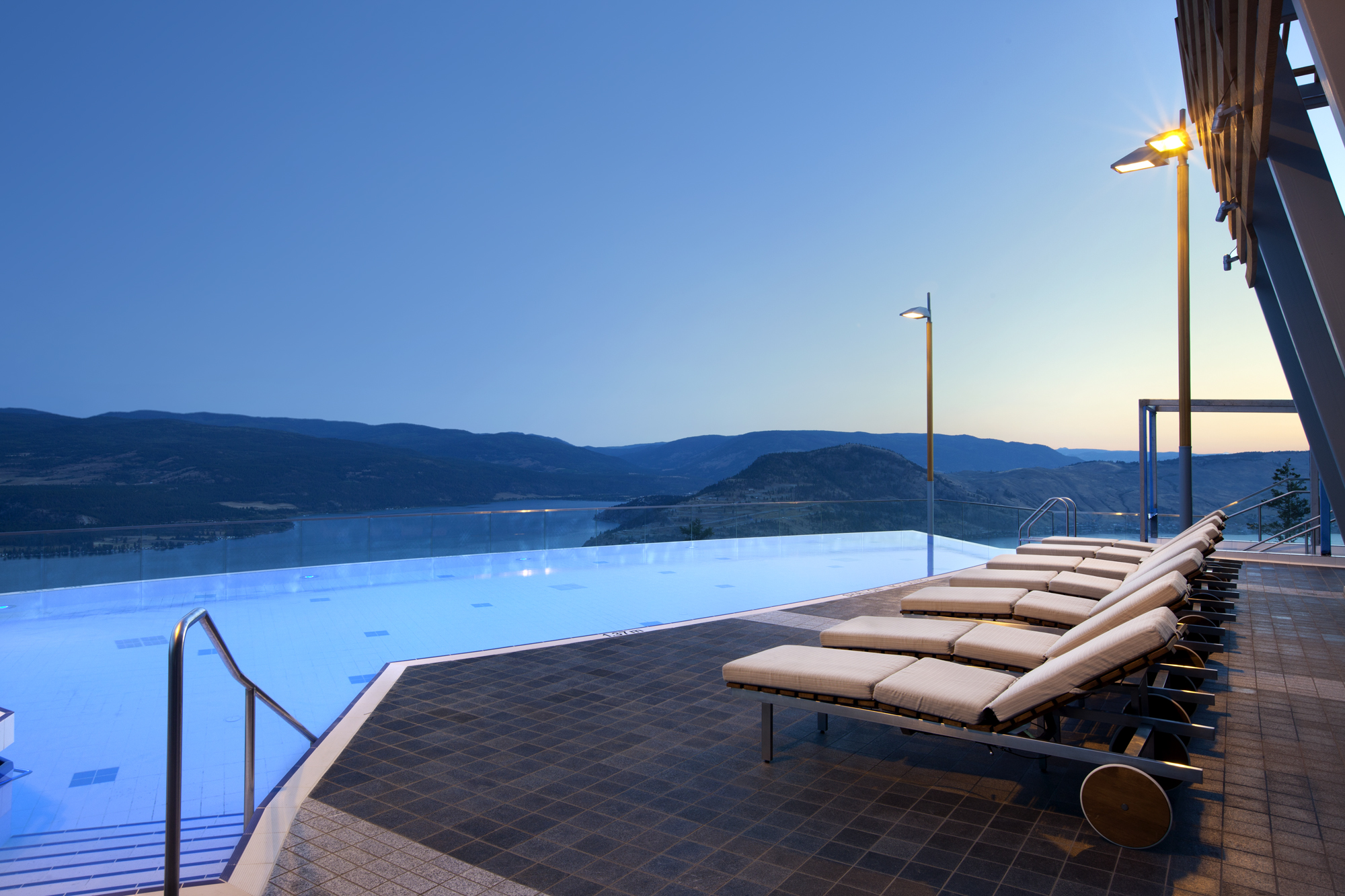 High atop the hill above Predator Ridge is Sparkling Hill Resort, a five-star facility embellished by more than 3.5 million Swarovski crystals. The resort, which has golf packages available for players who want to venture to Predator Ridge, has 149 lake- and mountain-view guest rooms. Each European-inspired, floor-to-ceiling glass room features a multitude of amenities including a crystal glass fireplace, two-person hot tub, walk-through shower with outside view, a sliding window wall and more. Complimentary services include access to the KurSpa, fitness studio, Serenity Tea Room, wireless Internet and valet parking. The resort's gourmet restaurant option is PeakFine, which uses fresh ingredients from local food producers.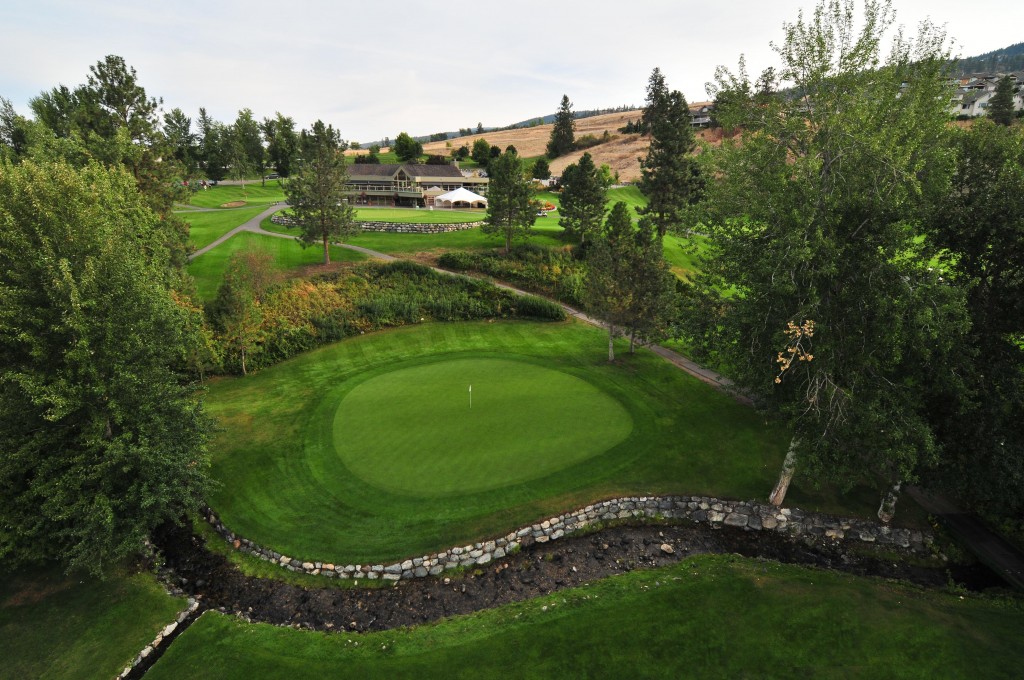 Near the center of the Okanagan Valley in Kelowna is Sunset Ranch Golf & Country Club. The par-73 course plays just less than 6,500 yards and offers considerable bang for your buck. The layout winds through rolling terrain and around Scotty Creek and provides golfers of all skill levels with a competitive and enjoyable experience. Sunset Ranch has a rating of 71.2 and a slope of 133 and has played host to a number of sanctioned BCGA events in the past.
The clubhouse at Sunset Ranch has two spacious patios and can hold up to 120 people for events, and the Sunset Lounge provides a casual venue for players to eat, drink and watch sports on TV. The Sunset Ranch Golf & Country Club Men's Invitational Tournament will be July 13-15 and feature an optional putting contest, buffet dinner and prize giveaways. Spots remain open.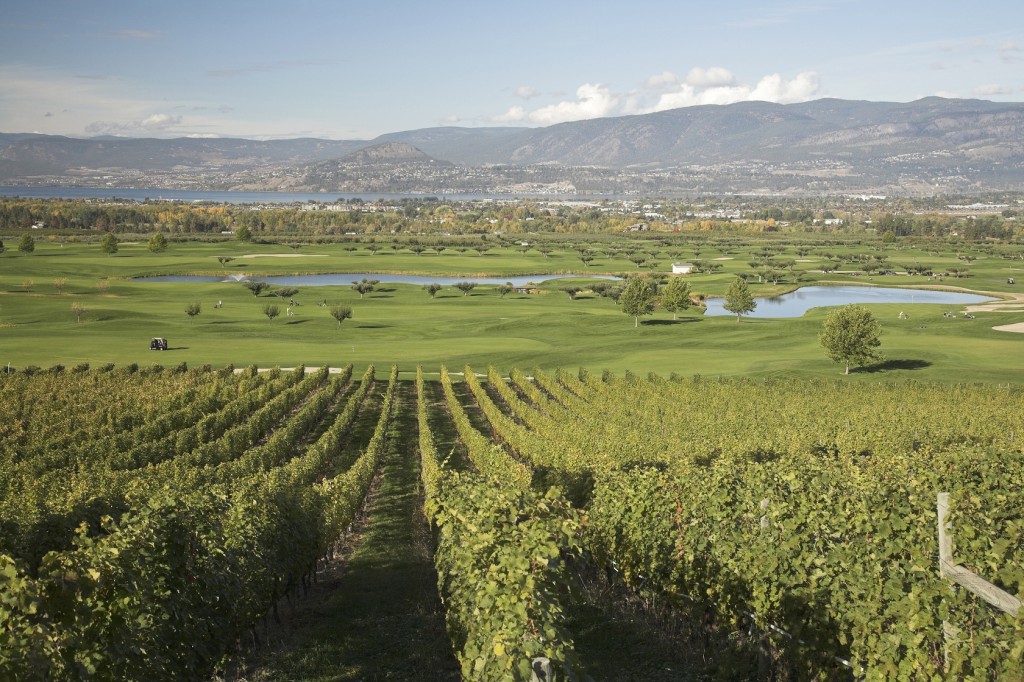 Also in Kelowna is The Harvest Golf Club, a 7,109-yard course designed by Graham Cooke. The Harvest was named the Best Okanagan Golf Course by Okanagan Life from 2001 to 2010 and was also honored with the Four Star Award from Golf Digest in 2008 and 2009.
Besides panoramic views, the pristine property consists of 254 acres, 54 of which make up an apple orchard offering five varieties of the fruit. Another five acres are used to produce Chardonnay, Pinot Noir and Ehrenfelser wine grapes used by Calona Wines to create its products. The Harvest Golf Club offers a number of nine-hole packages, some starting at $45.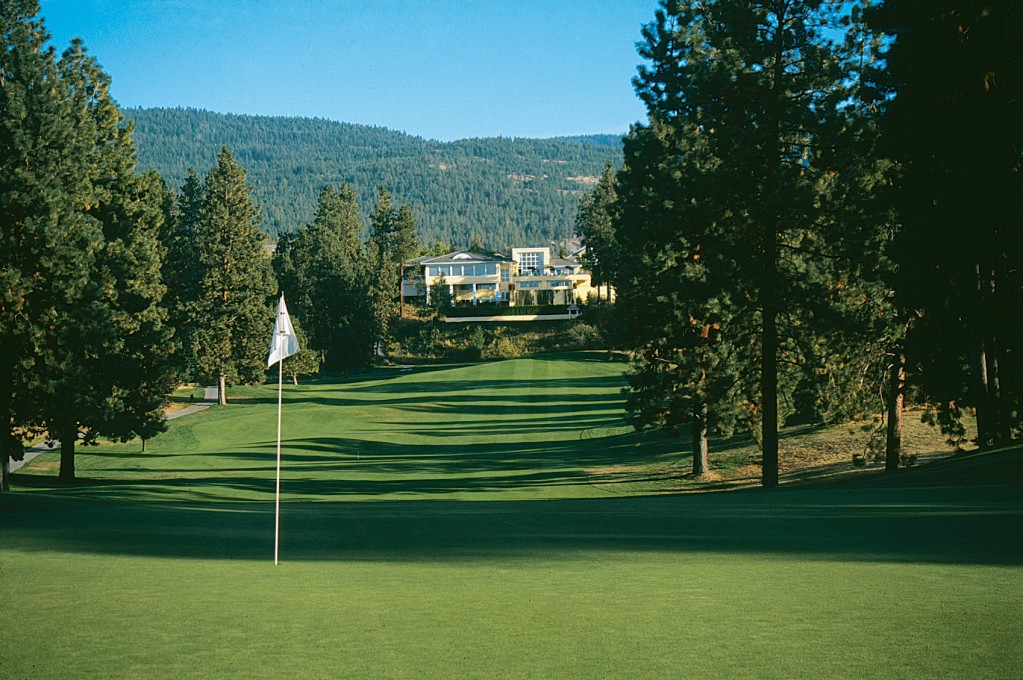 The southernmost destination on our list is Gallagher's Canyon Golf & Country Club in Kelowna. The par-72, 6,802-yard Bill Robinson and Les Furber-designed Canyons Course offers 18 holes of great golf mere minutes from Lake Okanagan and downtown Kelowna. Gallagher's Canyon is one of the most visually impressive courses in the Okanagan Valley because of its challenging fairways and isolated greens outlined by magnificent forests and rocky canyons.
Also on the property is the par-32, nine-hole Pinnacle Course, which plays 1,984 yards from the tips and features a clever design perfect for players of all abilities.
FYI
Predator Ridge Resort
predatorridge.com
(888) 578-6688
Sparkling Hill Resort
sparklinghill.com
(877) 275-1556
Sunset Ranch Golf & Country Club
sunsetranchbc.com
(877) 606-7700
Harvest Golf Club
harvestgolf.com
(800) 257-8577
Gallagher's Canyon Golf & Country Club
gallagherscanyon.com
(250) 861-4240
To book your Okanagan Valley golf vacation, call (800) 577-3787 or visit golfhubvacations.com.