A commitment to the environment along with an abundance of natural beauty adds to the overall quality of a visit to charming Stevinson Ranch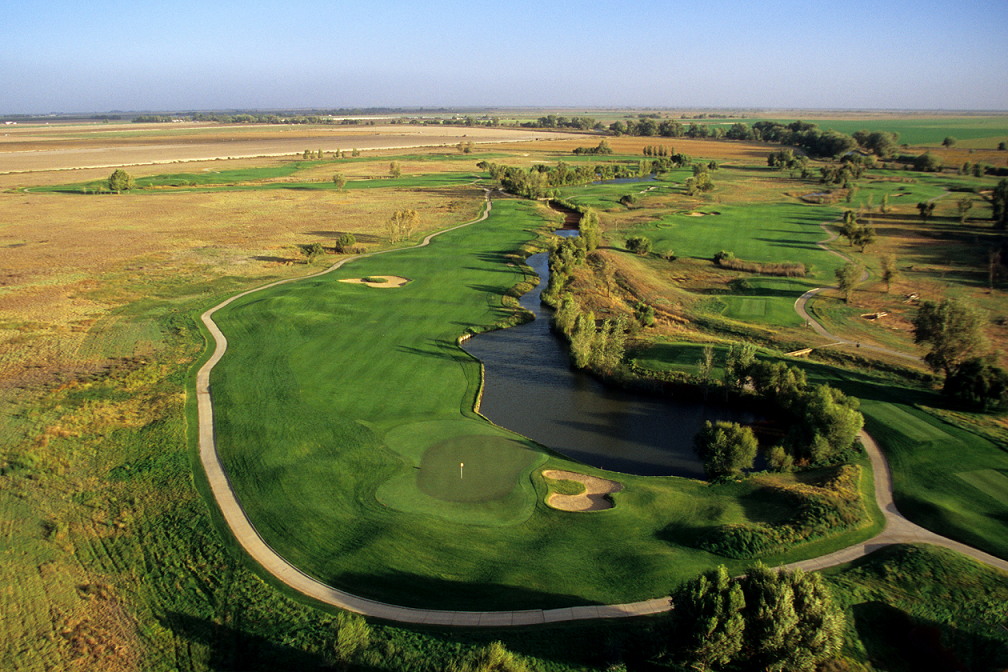 By ALEX SMOLINSKI
Stevinson Ranch Golf Club in California's Central Valley has a pleasant mixture of tradition and forward thinking. Some of that was by design, courtesy of architects John Harbottle III and George H. Kelley, and part of it was borne of necessity.
"First of all, we're out in the middle of nowhere; it's a true country ranch atmosphere," course marketing director Jim Francesconi said of the layout that features wetlands, wildlife and rugged terrain. "We're always having fun here, trying to not take things too seriously. Drink, be loud, have fun. When you walk in, you know you're going to have some fun at Stevinson Ranch."
Course management is, however, serious about being a steward of the environment. That's why they recently formed a partnership with Cenergy Power, a leader in solar solutions. The company's photovoltaic systems provide clean power to the clubhouse and lift pump and generate more than 300,000 kilowatt hours of solar power per year, the equivalent of eliminating 460,000 pounds of carbon dioxide from the atmosphere.
"To my knowledge, we are the only course in the country that is solar powered," said course assistant manager Ryan Bloms, adding that the $1 million project is already saving the facility on energy costs and that it hopes to be self-sustaining within seven years.
The par-72, 7,180-yard Savannah Course, which was the first in the state to become a Certified Audubon Signature Cooperative Sanctuary, has also received national recognition among public courses for its overall quality, conditions, practice facility and service.
The facility's three-bay indoor/outdoor Performance Center uses computer and video technology to evaluate swings and determine which clubs are best for players. A launch monitor also is used to analyze ball flight and further illustrate the cause and effect of swings and routines. Private lessons, club-fitting sessions and golf fitness programs also are available. In addition, The Golf Academy at Stevinson Ranch offers stay-and-play golf schools for up to three days and three nights and two-hour clinics for golfers of all levels.
For lodging, the ranch is home to 22 furnished cottages, with each including a satellite TV and complimentary wireless Internet access. The country charm at Stevinson Ranch is also perfect for almost any size wedding because of the spacious, beautiful grounds and experienced staff that can work with couples on all of the bridal details.
For more information, visit stevinsonranch.com.