Destination: Portugal and the Algarve – Golf, the Monte Rei way
There are a lot of surprising things about Portugal that most people don't know. For one, it's the oldest European country, with borders that have been defined since 1139. The capital, Lisbon, is four hundred years older than Rome. Cabo da Roca, north of Lisbon, is the most westerly point in Europe, and the Algarve is the most southerly region.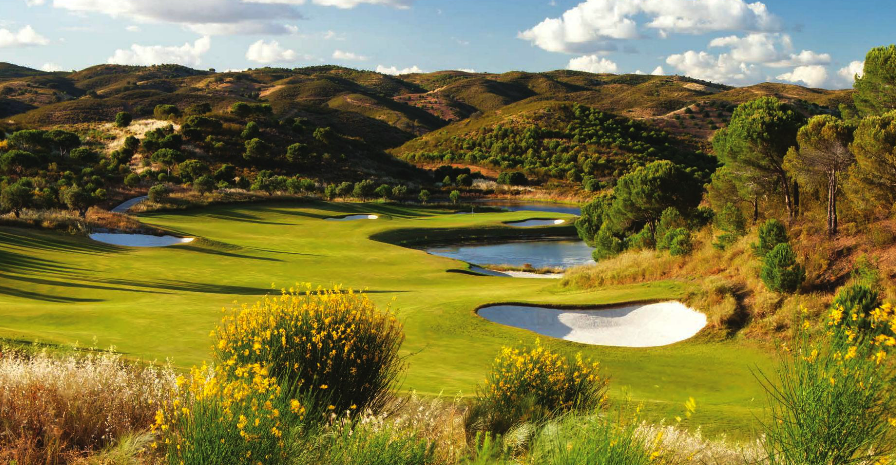 The Algarve is also the golfing destination of choice for wealthy Europeans, and with high-end resorts dotting the spectacular coast line, there are plenty of choices when it comes to teeing it up. The region benefits from the warm air moving up from the African desert combining with the cool influence of the Atlantic breeze—never too hot, never too cold, and with a few months of rain during the winter, quite lush and green.
Heading east towards Spain, and with Sevilla, one of Spain's most spectacular cities, only 90 minutes away, is the spectacular Monte Rei Golf & Country Club.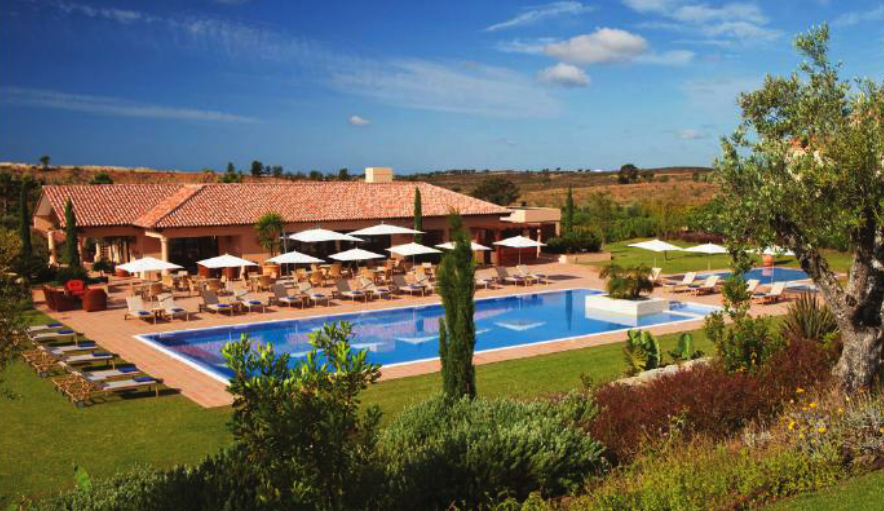 The North Course opened for play in 2007 with Jack Nicklaus himself overseeing the design and development. This is very much one of his "Signature" courses, and together with the planned South Course, Monte Rei will be a resort to be reckoned with. Already many golf awards have gone to this spectacular layout and with the quality of the course constantly improving, it is a must-play on any golf connoisseur's list.
For golfers used to the country club model, the service at Monte Rei comes very close to what to that standard, with valet parking, personal service, golf carts waiting for you, and high-end golf gear in the well-appointed pro-shop. There is a well laid out grass driving range, with pyramids of (proper) golf balls stacked up, where you can warm up before you head for the course.
The par-72 layout meanders its way through the Algarvian hills, with each hole seeming to play in its own amphitheater. As usual with Nicklaus designs there are always two options off every tee. Take the risky tee shot to be rewarded with a relatively easy approach to a well-guarded green, or take a conservative line off the tee and prepare to be challenged on your approach by deep bunkers between you and the silky smooth putting surfaces. With 15-minute tee intervals you will not be rushed. This is a long course, as long as you want to play it, as it can be stretched to 6567 meters, or 7,182 yards. There aren't any really easy holes, but the stretch from 13 through 16 is where you can easily wreck your scorecard.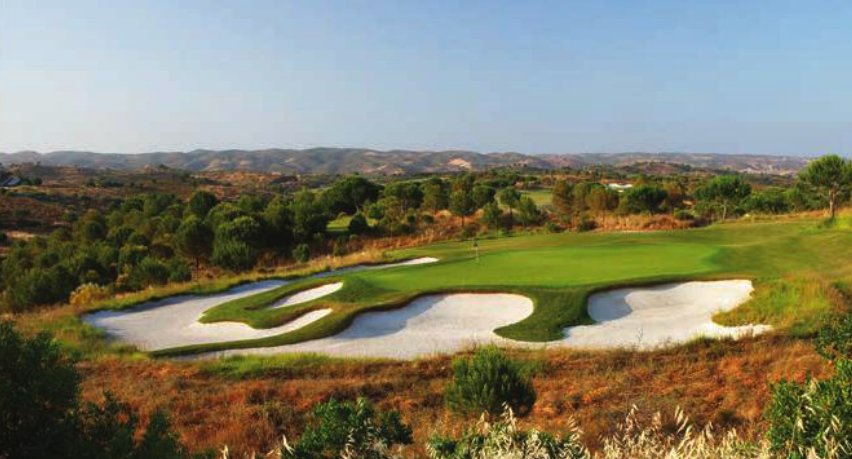 Monte Rei is an elegant resort, with accommodation to match the quality of the course and clubhouse. There are luxury villas and townhouses nestled in between the North course and the planned South course that are available for overnight stays. There are stay-and-play packages on offer which include meals in the resort's various restaurants, one of which is aiming for a Michelin Star under Executive chef Albano Lourenço.
The Portuguese have always produced world-class wines and no, it's not only port. The food is honest, and with an abundance of fresh produce available, and cheap and cheerful restaurants everywhere, you will not be disappointed in the culinary department.
Faro airport, in the center of the Algarve, is not far from any golf course in the region, and has direct flights to most European destinations, though coming from overseas, your first stop will be Lisbon. Portugal might not ring a bell as a golf destination outside of Europe, but the combination of one of the best climates in Europe, and golf of a quality to match, could well entice non-Europeans to visit the Algarve.
Monte Rei G&CC, Vila Nova de Cacela, Algarve, Portugal
Words: Jo Maes, President of the European Golf & Travel Media Association
Images: Monte Rei G&CC