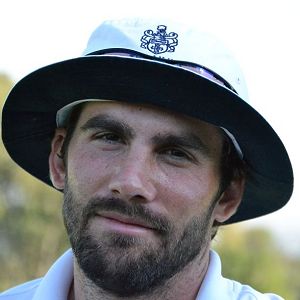 Bryan Martin of Thousand Oaks shot 7-under-par 65 to take a one-stroke lead over Jeff Galloway of Rancho Palos Verdes after one round of the 116th California State Open on the Champion Course at Morongo Golf Club in Tukwet Canyon in Beaumont.
Martin, who played at San Diego State, carded five birdies on the front nine and three more on the back nine, making his only bogey on the third hole.
Galloway highlighted his bogey-free round of 65 with an eagle on the third hole.
Tyler Weworski of Carlsbad recorded a score of 67 to tie for third with Josh Anderson of Murrieta and amateur Richard Kim of Los Angeles.
Amateur Leo Hsiang of La Quinta wound up at 68 to tie for sixth with Eric Meichtry of Murrieta, Matt Picanso of Vista, Xander Schauffele of San Diego, Alex Kang of Las Vegas, Colin Featherstone of Fallbrook and Kenny Pigman of Jurupa Valley.
For complete results, go to
http://scpga.bluegolf.com/bluegolf/scpga15/event/scpga15150/contest/1/leaderboard.htm