Photos By JULIAN P. GRAHAM/LOON HILL STUDIOS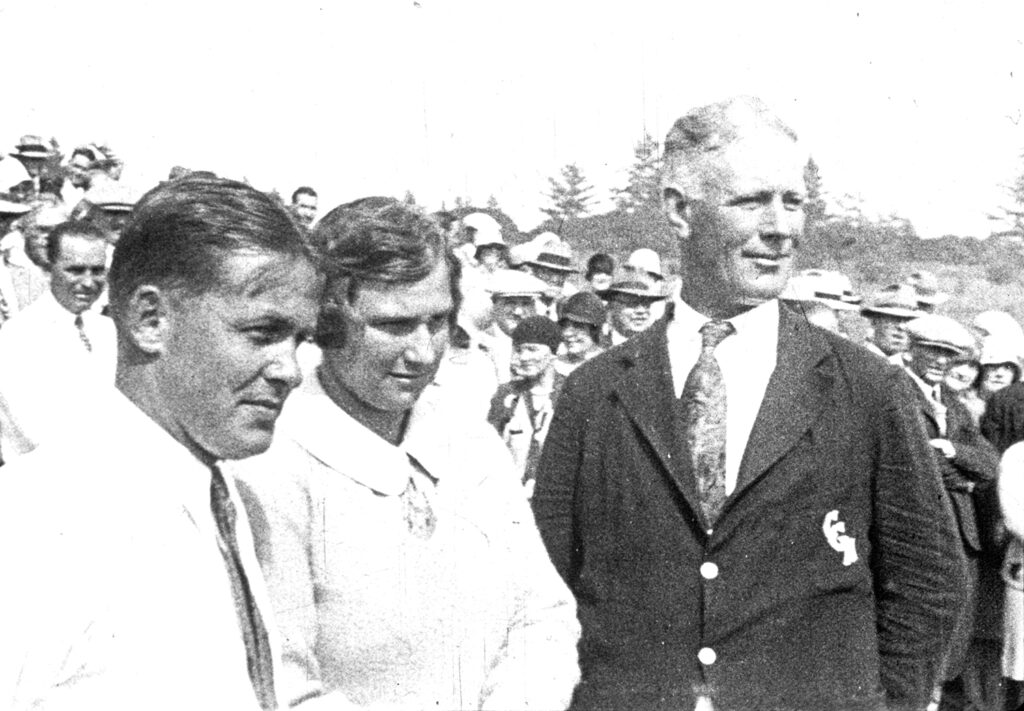 Even though Marion Hollins was finally elected to the World Golf Hall of Fame last year, she remains one of the most unappreciated people in the history of the game. That might be because Hollins died in 1944 at the age of 51 in Pacific Grove due to cancer and complications from a stroke.
Reading Hollins' resume up until then, you have to wonder what she might have accomplished had she lived to an old age. "Marion Hollins is most deserving of this honor," said Greg McLaughlin, CEO of the World Golf Foundation, when she was elected to the Hall of Fame. "She was a principal force of the game, the visionary of some of today's greatest courses, and I am grateful that her contributions will be celebrated as part of the 2021 Class and thereafter in the World Golf Hall of Fame."
Hollins was born on Dec. 3, 1892, in Manhattan in New York City and was runner-up to Gladys Ravenscourt at Wilmington, Del., in the 1913 U.S. Women's Amateur before winning the title in 1921 by defeating Alex Stirling, 5 and 4, in the match-play final to deny Stirling a fourth consecutive title.
In addition, Hollins served as playing captain for the inaugural Curtis Cup Match for the United States against Great Britain and Ireland at Wentworth Golf Club in England, and led the Americans to a 5½-3½ victory.
In addition, Hollins claimed many amateur victories, winning the Pebble Beach Women's Championship seven times, the Women's Metropolitan Golf Association Championship in New York three times, the Long Island Championship twice, and the 1920 Griswold Cup Challenge in 1920, among numerous other titles.
In 1929, Hollins and Glenna Collett Vare defeated the legendary Walter Hagen and Johnny Farrell, the 1928 U.S. Open Champion, in an exhibition match at Cypress Point Club in Pebble Beach.
By then, Hollins had gotten involved with course development, most notably The Women's National Golf and Tennis Club on Long Island and two soon-to-be renowned courses in California.
Hollins enlisted noted architects Seth Raynor and Devereux Emmet to design the course at The Women's National Golf and Tennis Club in 1915. The club also featured 22 grass tennis courts and men were allowed only as guests.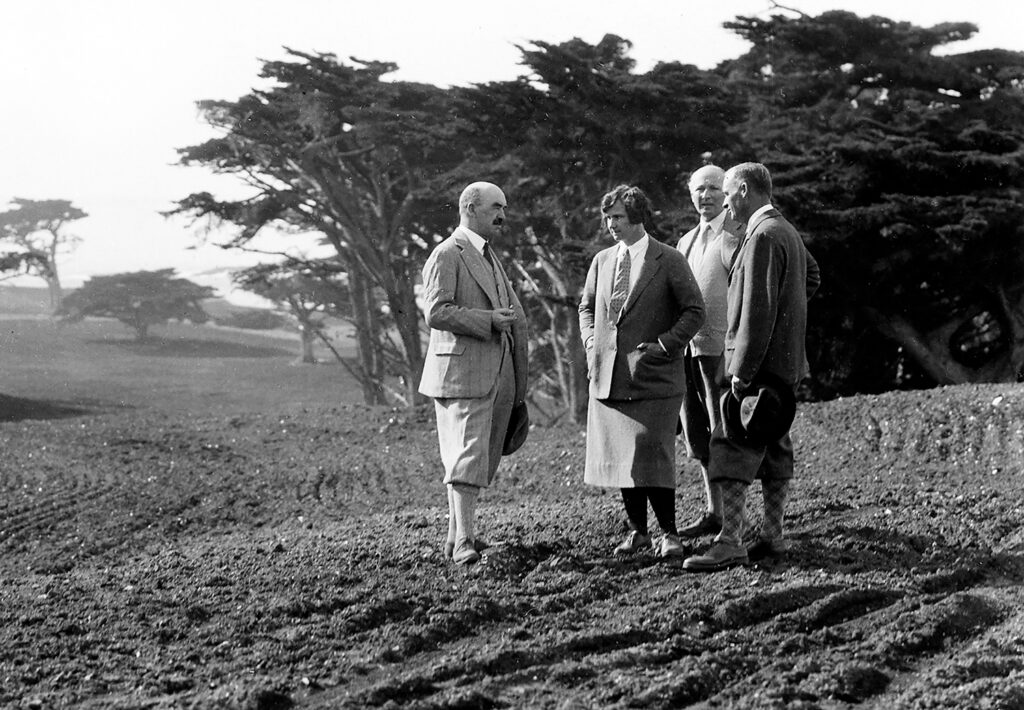 Hollins originally wanted Raynor to design Cypress Point, but when he died in 1926, she hired Alister MacKenzie. Hollins was responsible for the redesign of the iconic par-3 16th hole, one that MacKenzie originally designed as a par 4, but later thought might be too difficult for a par 3.
Later, Hollins happened upon the land that would become Pasatiempo Golf Club in Santa Cruz, while riding her horse. Again, she enlisted MacKenzie to design the course, and Bob Jones, after being eliminated in the first round of the 1929 U.S. Amateur at Pebble Beach, played one of the first rounds on the layout.
Pasatiempo hosted the 1986 U.S. Women's Amateur won by Kay Cockerill of San Jose and UCLA, and is the club where five-time USGA champion Juli Inkster honed her skills. Inkster's childhood home was along the 14th fairway.
"This has been a long time coming," Inkster told The Associated Press when Hollins was elected to the Hall of Fame. "She was at the forefront for women, not only in architecture but she was an amazing athlete–the tomboy before they knew what a tomboy was. She was very successful, and she was respected, and she had a lot of confidence in herself."
As the clincher, Hollins convinced Bobby Jones that MacKenzie should be the principal designer of Augusta National Golf Club, home of The Masters.
To learn more about Marion Hollins, go to www.loonhill.com and check out Marion Hollins, Her California Life in 158 Photos by Barbara Briggs-Anderson.