My golf career has been marked mostly by mediocrity with occasional flashes of near excellence. I have won four club championships in three different states and qualified for two USGA Mid-Am Championships. I have never qualified for a California Amateur however, and, up until last month, I hadn't even come very close.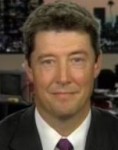 That changed when I somehow managed to go three under the last four holes in a qualifier at Brookside Golf Course next to the Rose Bowl and shot even par. When I finished, I had a sense I would be in a playoff for the last spot. It is amazing how, when you have played in these things as long as I have, how often you end up being right about what "the number" will be.
As it turned out, there were eight guys who shot even and five of us would end up making it to one of the most prestigious amateur tournaments in the world. The playoff began at the very short par four first hole at Brookside. With the pin tucked right behind a bunker I debated whether to lay back with a hybrid or try to get close to the green with a driver. I decided a playoff was no time to lay up and I figured the adrenaline of the situation might allow my 45 year old body to squeeze a couple of extra yards out of my driver, enabling me to get within easy flop shot range.
When I hit the drive it felt good and one of my competitors said "nice shot." I wasn't happy that it drew a little too much, meaning that I would have to go directly over a steep bunker to the tucked pin, but I felt confident in the lob shot.
But as I got to my ball I was horrified to find out that for some reason the ball hadn't traveled as far as I had expected and I was not on flop shot range. I had at least 30 yards to carry the bunker and I had kind of a tight yet spongy lie in the rough. In short, I was in "no man's land" and had no idea what shot to hit.
This frustration was made even more acute when the last person in the playoff (who I would later find out, played golf at the same college I did, for the same coach, just 23 years later) who had waited for the green to clear before hitting his tee shot, then hit a duck hook in the net guarding the driving range. It had somehow bounced back into play in a much better position than I was in.
I figured that a birdie would get me in and a par would let me advance to the next hole. The biggest problem was that there wasn't much green behind the hole which had a hazard just beyond it. I couldn't hit the flop and a pitch of that length would bring both the bunker and the hazard into play if I missed it at all. In my brain I couldn't see myself knocking it tight trying to hit the awkwardly long pitch and I had missed a bunch of very short putts that day. I thought about playing it way out to the right and take the bunker out of play, but I that would have left a very long putt to a treacherous pin placement. Under that kind of pressure I thought I might three putt.
As you can probably tell, I am the type of player who doesn't deal well with confusion. Give me one clear option and I am liable to hit a shot that would make Phil Mickelson proud. Leave me bewildered and I turn into a hacker. For some reason I decided to concoct a ¾ chunk shot with my 54 degree wedge. I figured it I purposely hit it a little fat, kind of like a very long bunker shot, that, even though I couldn't remember the last time I had tried it, I just might be able to pull it off.
I didn't.
Instead I caught it thin and skulled it over the green and into the hazard. In an instant, six hours of great work had been erased.
Despondent, I took my drop, made a great pitch down the steep hill to seven feet. Since only two others had made bogie I knew I could not longer get into the tournament that day, but I gutted it out and made my putt to stay alive for the first alternate spot. On the next hole I made a 15 footer for birdie to clinch that slot. The SCGA official who drove me back to the clubhouse congratulated me, saying that I was basically a cinch to eventually make the field.
I had never been an alternate before but I had a pretty good idea of how it worked. In short, it sucks, but there is some rationality to the procedure.
To most players there has always been a bit of mystery about how alternates get into a golf field. I remember speaking to some mini-tour players several years ago and having them joke that the first alternate to get into a field is determined by whichever qualifier the sons of Jack Nicklaus had played in (interestingly, Gary Nicklaus was a first alternate to get into sectional qualifying of the US Open this year, but didn't get in). In reality, there is a very orderly, though complicated, procedure in place to determine who gets in when someone drops out.
Without getting bogged down in math, each qualifying site has a ratio based on the number qualifying slots it got divided by its total number of competitors. Basically, the qualifying spot which got cut off first from getting that next extra spot is first in line when it comes to alternates, while the alternates from the site which got the last spot goes to the back of the pack. The one bit of ambiguity is that it seems unclear as to which number is used to determine the number of participants from each qualifier (Total entrants? Total who played? Total who signed a card?) and there is no way to know how valuable your particular alternate slot is until well after the qualifier is over.
As it turned out, my first alternate slot wasn't as precious as I had hoped. I was eighth on the list when qualifying ended. But I still thought I would get in because the tournament was in Santa Barbara which was close enough for me to drive to the morning of the first round. I figured that I would be one of only a couple of alternates who would/could make that kind of effort. Surely someone would withdraw the day of the tournament (usually 1-3 players do so for an amateur tournament like this) and I would get it in.
Being an alternate for the California Amateur definitely colored my rooting interests at the US Open. I was cheering hard for Patrick Cantlay and Beau Hossler to play well enough that something might happen that they might withdraw from the Cal Am. As it turned out, things couldn't have gone much better. Cantlay turned pro immediately after the Open and Hossler became a big enough celebrity that got granted an exemption into the AT&T National PGA Tour event.
Unfortunately, Cantlay must have anticipated he was going pro because he never even entered the Cal Am, meaning he had no impact on my status. But after I arrived at the course just after 6 am (so that I might be able to hit the tiny driving range before the real players got there and I got kicked off) I learned that Hossler's withdraw had made me the first overall alternate for the tournament. I felt decent about my chances of getting in. I figured it was about a 40 percent shot.
The first thing that shocked me was that at least five alternates had shown up at the course without even any real knowledge of where they stood on the priority list. This was worrisome because even though I was at the top of the overall list if someone withdrew from one of the other alternate's qualifying sites then they would get the slot instead (this is how a 2nd alternate from another site had already gotten into the tournament before me, which is a quirk in the system which seems unjust). My already shaky confidence began to quickly wane.
During the morning wave there were no close calls when it came to withdraws and the only thing passing for "news" was that one of the other alternates had heard that a college kid in the tournament had been involved in a very bad car accident over the weekend but he had decided to play despite the injuries. This alternate was happy he survived, but clearly miffed he decided to play.
During the break between the morning and afternoon tee times, not allowed to partake in the generous buffet meal in the clubhouse for the "players," I paid $12 in the snack bar for basically some scrambled eggs and an Arnold Palmer. I then hit the range for a second time. After striping it there (at least by my standards) I was really hoping something good for me would happen in the afternoon.
When it turned out that the pace of play was so slow that the afternoon tee times were delayed by 25 minutes, my heart began to sink. I figured that my best chance was someone traveling a far distance the morning of the tournament getting stuck in traffic or miscalculating the timing of their trip. This development pretty much eliminated that scenario.
As time began to run out, the alternates started to focus on the players badges at the registration desk, which were slowly dwindling down to just a few. Each represented a player who had not yet registered and, to us increasingly desperate alternates, a kind of lottery ticket.
Before long there were only a handful of possible WDs left. Finally, there was only one, meaning that the next alternate behind me (a member of the Stanford golf team) had driven over three hours with his Dad for no real reason.
The good news was that the last badge on the table belonged to an exempt player which meant that, if by chance he didn't show up, his spot was mine. My hopes surged when I happened to run into a caddie who knew this particular player and he told me that he had heard that this guy was planning on turning pro and that he hadn't seen him on sight.
I quickly headed down to the chipping green and, for the first time all day, I allowed myself to think about actually playing in the California Amateur. Just minutes later, like a golfing Grim Reaper, the caddie shouted down to me, "Sorry to tell you this, but I just saw him."
My dream was over and my day had been wasted. Not one player out of 156 ended up withdrawing on the day of the tournament.
As it turned out, the field ate the course alive and you had to shoot even par for two days just to get into a playoff for the final match play slot. Even though I loved the course at La Cumbre Country Club, I would have had to have played really well to have any chance to do that. Still, I would have like to at least been given a shot to see what I could have done.
The whole experience left me conflicted in a way that only golf can leave someone. I simultaneously realized why this game is both the best and worst that humans have ever created.
John Ziegler is a member at Spanish Hills Country in Camarillo and the golf coach at Louisville High School. He can be rached at talktozig@aol.com.