Buy Tickets Now – LAGolfShow.com


---
Reno-Tahoe Golf Short Game Central Powered by PING
A hugely popular game, Short Game Central allows you to chip an Almost Golf Ball into holes of all sizes on the airborne banner. Make it through a hole to win a prize. Prizes include rounds of golf, gift certificates and more!
---
Terranea Long Drive and KP Challenge Powered by YONEX and TruGolf
Tee it high and let it fly at the Long Drive Challenge! Test out a new driver and hit it long for your chance to win terrific prizes! With separate divisions for men, women and seniors, and two sessions each day, everyone has a chance to win! Each day of the Show, attendees can compete for prizes competing in the KP Challenge.
---
Audi of Downtown L.A. Putting Challenge Powered by Fisher Golf
Test your putting abilities at the Audi of Downtown L.A. Putting Challenge. Sink a putt to win a round of golf from Westridge Golf Club and be invited back, free of charge, to the Putting Championship help Sunday afternoon at 3p.m. The grand prize winner will receive a Stay & Play Package to La Quinta Resort & Club at PGA West!
---
ESPN LA Main Stage
The Main Stage will be a hub of activity all weekend, featuring free seminars on golf instruction, fitness and more. Guests and schedules to be announced soon!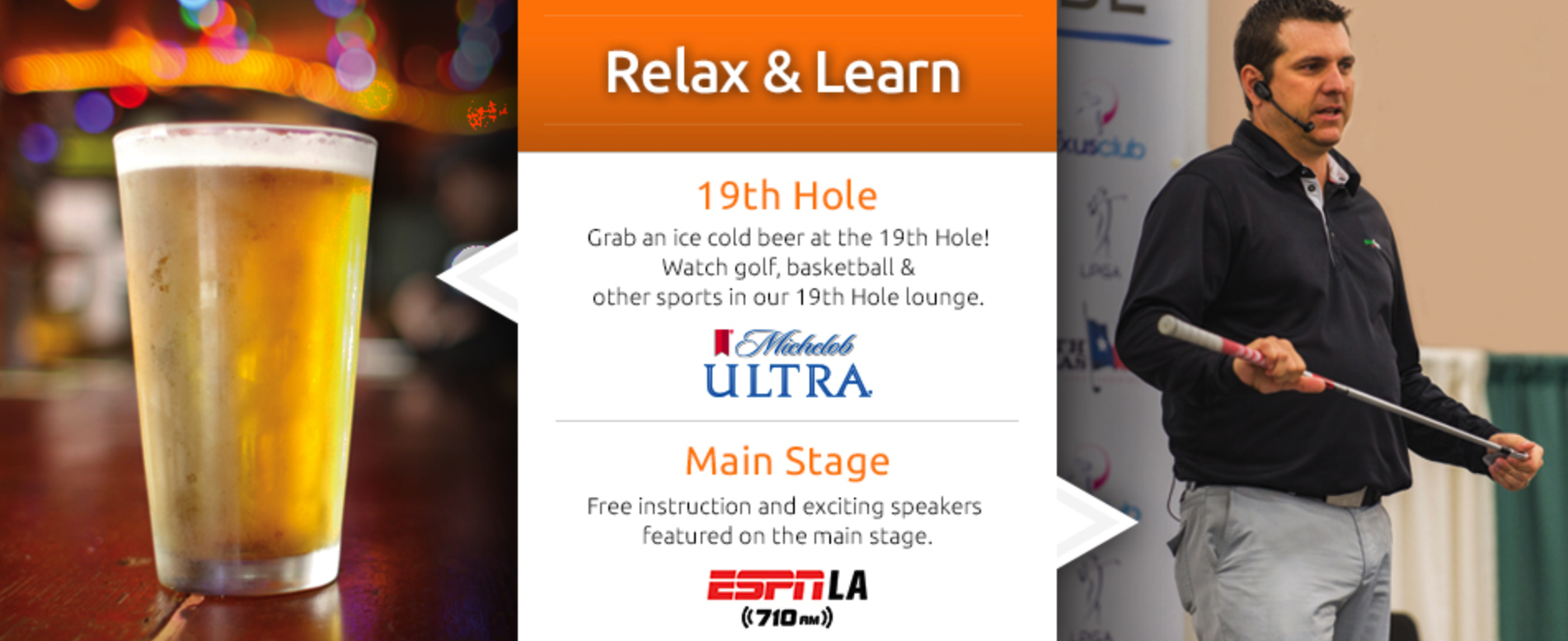 ---
Junior Golfer Area Presented by The First Tee of Los Angeles
Kids come by the Junior Golfer Area presented by The First Tee of Los Angeles. Get free lessons for your junior golfer and learn more about the benefits of being a First Tee member.
---
Free Lesson Area Presented by the PGA Southern California Section
Using the latest in technology and teaching techniques, professionals will be giving free lessons all weekend long at the Golf Show. Come out and get tips and tricks from local professionals to help strengthen your golf game.
---
L.A. Sports Massage Wellness Zone
Come see the professionals at the L.A. Sports Massage Wellness Zone! They've got professional advice for keeping healthy and staying in shape so you can maintain and improve your golf game!
---
Terranea Golfer Experience
Don't miss the Terranea Golfer Experience – new to this year's show! Come see and learn about all there is to enjoy at Terranea – L.A.'s Oceanfront Resort.
---
Bridgestone THE OFFICIAL BALL OF THE GOLF SHOW
Bridgestone Golf will have a major presence on the show floor — not only in the free golf balls given to the first limited number of golfers in the door each day, but also in the golf show's Testing and Fitting Zone — an indoor driving range built right on the show floor — where specially trained reps will conduct custom ball fittings throughout the weekend. Golfers will be able to test various Bridgestone balls to find the precise fit – hard, soft, high-spin, low-spin, etc. – to their swing, all for no additional cost!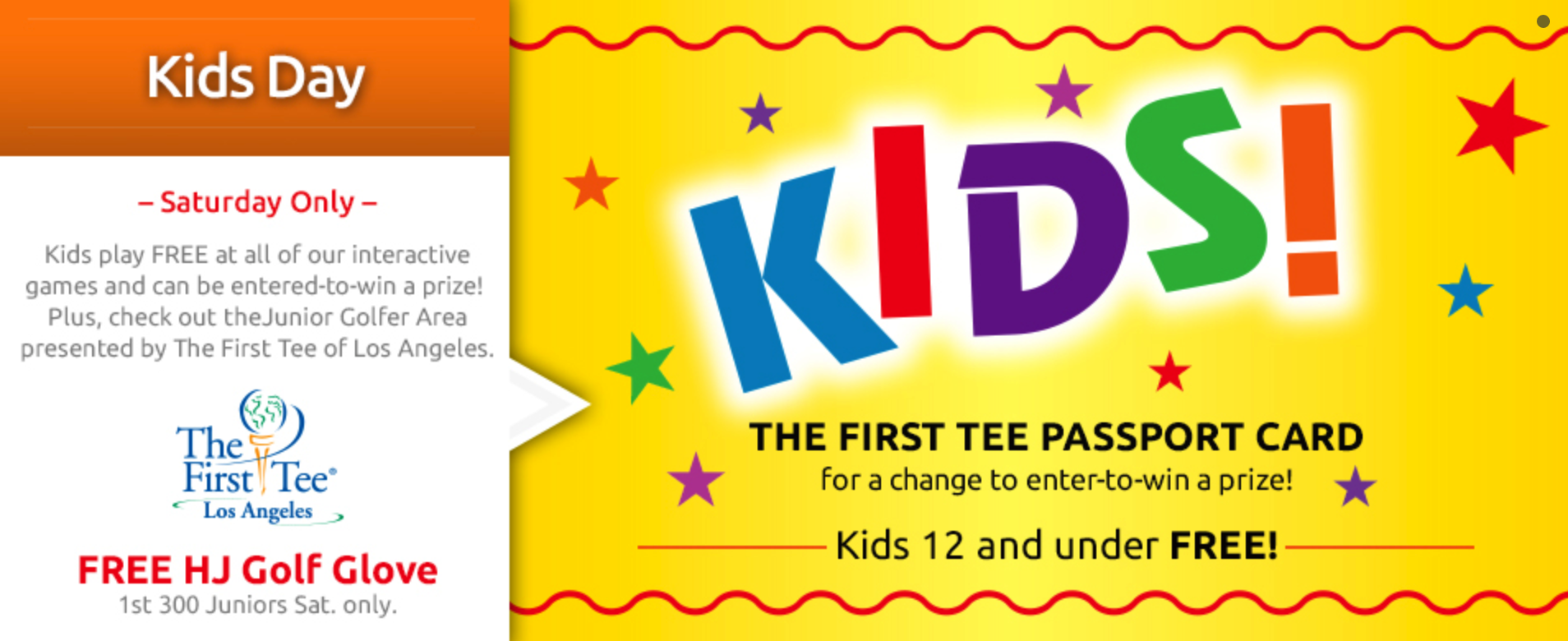 Buy Tickets Now – LAGolfShow.com