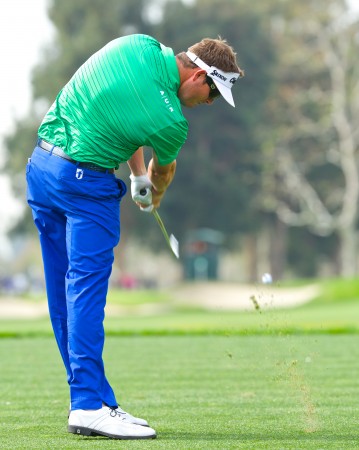 SEEING IS BELIEVING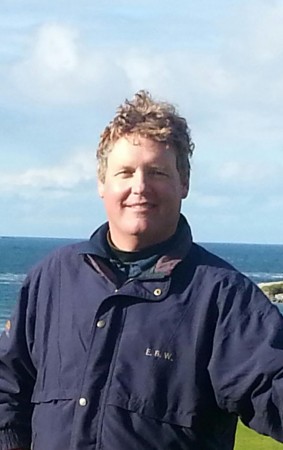 Eric Woods, a two-time Canadian Tour Order of Merit Champion, South American Tour Order of Merit Champion, Founder of Golf Lab Academy, and the Publisher of California Golf & Travel uses the image above of Charlie Beljan to illustrate these tips: 
Through seven official events on the 2015 PGA schedule, Charlie Beljan is No. 1 in total driving and No. 4 in driving distance with an average of 312.4 yards. This image of Charlie was taken last year at Riviera during the Northern Trust Open, where he shot 67, 68, 68, 73 to finish 12th. The photo shows some key positions that allow Charlie to hit accurate shots while generating tremendous club head speed.
From the ground up
Charlie's right heel stays low through impact as he rotates his hips. Too many players spin their hips, which lifts the right heel and moves the right thigh closer to the ball. If the heel gets up too high before impact, the power is released early and typically produces weak shots to the right.
Eye on the prize
By keeping his head and eyes focused on the impact area, and not looking up too soon, Charlie is able to stay in the shot. He uses centrifugal force to extend his arms down the target line and naturally rotate his right hand on top of his left, which allows the club face to fully release.
Shoulder Rotation
Charlie's ability to stay in the shot and maintain his posture through impact is a huge part of his success. He's able to rotate his shoulders perpendicular to his spine angle, which in this photo produces a very high left shoulder and low right shoulder. Clearly, Charlie is a flexible young athlete and all of us can't make the same move. But we can understand the principles this shot of Charlie illustrates and produce the best possible swing for our flexibility.
Drive for show, Putt for dough
You may not yet know who Charlie Beljan is, because he is No. 174 in total putting. Once Charlie gets his flat stick working, he might become one of the best players in the world.
Rose's Release
Just in case Charlie Beljan's résumé isn't yet extensive enough for you when it comes to emulating his golf swing, below is a photo of 2013 U.S. Open champion Justin Rose on the 1st tee at Riviera, showing the same great release fundamentals as Charlie. Please use Charlie's Instruction tip when analyzing this image of Justin as well.

For more Instruction tips, visit www.calgolfnews.com/category/instruction or email Eric Woods at [email protected]