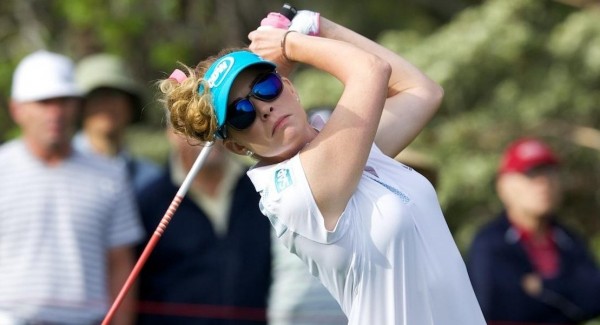 Paula Creamer of Pleasanton hasn't had a year to remember, but that didn't matter much to Juli Inkster.
Inkster, from Los Altos Hills and San Jose State, made Creamer one of her Captain's Picks for the United States team for the Solheim Cup matches next month at Golf Club St. Leon-Rot in Germany after meeting with Creamer last week.
"I wanted to know where she was at mentally and physically," Inkster said of the 90-minute get-together over a bottle of wine. "I went with my gut. I really believe in her. The team believes in her. I think she's earned the right to prove herself, and I wanted to give her a shot to do that.
"I feel like she's not as lost as everyone thinks she is. She has a lot of confidence in herself, and that's what I wanted to hear. I wanted to hear she still believes in herself. That was pretty much the deciding factor. There were no tears. No woe is me. She was very outspoken and very honest with me, and I felt like this could really turn her game around.
"Paula really made it easy on me. She knew she would be a controversial pick. She said, 'You do what you have to do. It's not going to hurt our friendship at all.' I don't have Paula on the team because she's a good friend of mine. I have Paula on the team because I think she will help the team."
Inkster knows Creamer well, having teamed with her in the Solheim Cup for a 3-2-1 mark, part of Creamer's 12-6-5 overall record as a fiery member of five U.S. teams.
Stacy Lewis, Lexi Thompson, Cristie Kerr, Michelle Wie of Stanford, Brittany Lincicome, Angela Stanford and Gerina Piller made the U.S. team off the points list.
Rookie Alison Lee of Valencia and UCLA joined Lizette Salas of Azusa and USC in making it from the Rolex World Golf Rankings and Brittany Lang was Inkster's other Captain's Pick.