A top-notch golf course and upscale resort await discovery in a secluded location just south of the border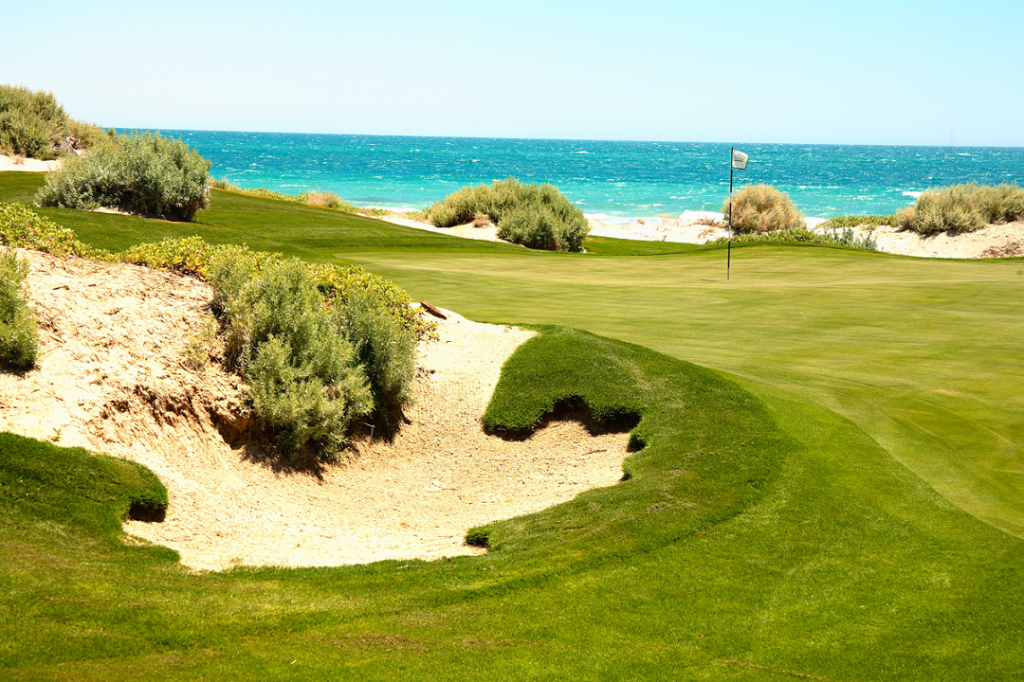 By Dave McKibben
One of golf's best-kept secrets is a Nicklaus-designed course tucked a few yards from one of the world's most pristine beaches.
Unless you live in Arizona, you've probably never heard of Puerto Peñasco, a sleepy fishing village four hours south of Phoenix and Tucson and across the Gulf of California from San Felipe. The Peninsula de Cortes Golf Club and accompanying Mayan Palace resort are even more remote, sitting 20 miles outside of town off a dusty two-lane road.
Until recently, Puerto Peñasco has been known for its enormous shrimp and extreme tidal range. But in the past few years the place many Americans call "Rocky Point" has become more accessible to Southern Californians. A Mexican coastal highway that opened southwest of Yuma a few years ago has sliced nearly three hours off the eight-hour drive from San Diego and a new airport will soon offer commercial flights from the U.S.
As Puerto Peñasco becomes less secluded, Arizonans like Gregg Hayes realize the days of three hour-rounds and sub-$80 green fees are probably coming to an end.
"This has got to be one of the most hidden secrets in the Southwest," said Hayes, who played junior golf in Southern California. "I've played most of the Nicklaus courses in Cabo and you'll pay up to $250 a round there. This place is as good or better as any of those courses."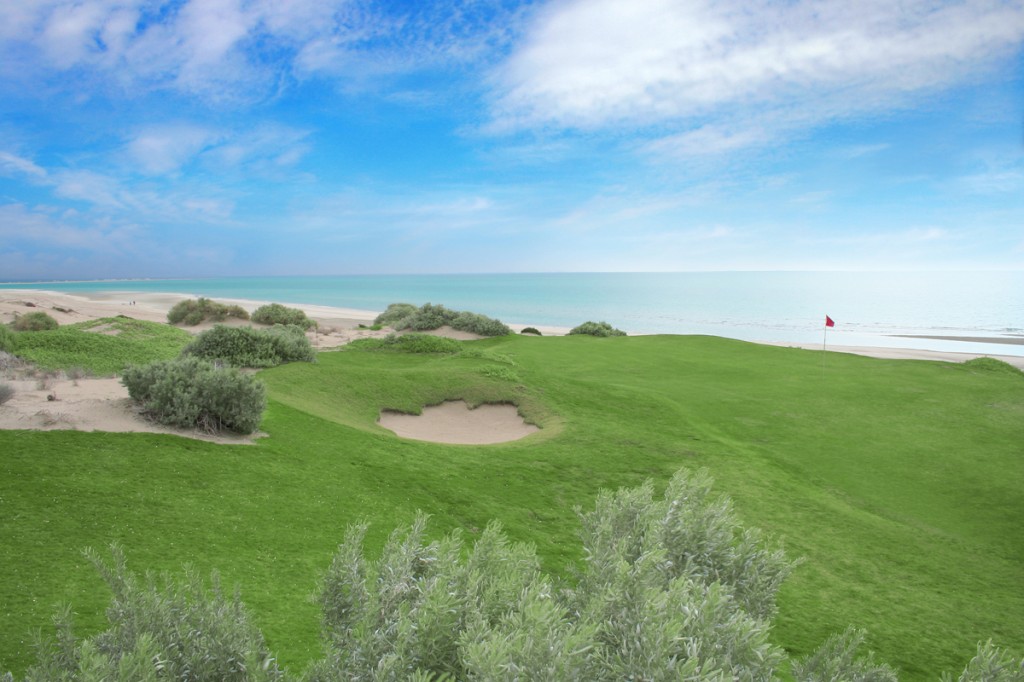 And probably just as challenging. Blind tee shots, uneven lies, pot bunkers and sloped greens will test the serious player on the 7,100-yard layout. But four sets of tee boxes, generous fairways and receptive greens give high-handicappers a fair shot at par. Of course, when the winds begin howling across the Sonora Desert and onto the Peninsula de Cortez, length of round, lost-ball count and score can add up quickly.
The 388-yard, par-4 third is the signature hole and No. 1 handicap, thanks to an uphill, blind tee shot and a 20-yard gap to a large green on the water. The 425-yard, par-4 13th gives No. 3 a run for its money, however, with a blind tee shot that hides a bunker in the middle of the dogleg-left fairway and a false-front green that awaits your approach. Unless the wind is behind you, it'll take a driver and a hybrid to reach in two.
If you're distraught over your score or your dwindling supply of golf balls, it's hard to stay stressed for long. Seven holes play alongside the Sea of Cortez where dolphins are known to frolic close to shore.
On May 18, the three-day Uniting Nations Cup returns to the Peninsula. The match-play competition between amateurs from Mexico and the U.S. was started by club officials last year to build goodwill between the neighboring nations.
FYI
The resort offers three nights lodging, four days of unlimited golf and all meals for under $400 per person. A two-night package is priced under $300. For more details, contact [email protected].