…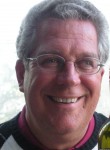 Guilty.
I admit I was one of the skeptics, one of the naysayers, one of the golf publication pontificators who seriously doubted Tiger Woods would win again.
Ever.
And the longer his tour victory drought lasted, as he went through his first winless season in 2010 and then another in 2011, my doubts multiplied exponentially every time he missed a green with a pitching wedge and his world golf ranking plunged out of the top 50.
Even after Tiger won his annual charity tournament at Sherwood Country Club in November 2011, I refused to acknowledge he was back on track because he merely had conquered an 18-player field in an unofficial event.
From my perspective, I couldn't write that Tiger was back – whatever that really means – until he won another full-field PGA Tour event.
After he had won the 2009 BMW Championship in September 2009, and then the Australian Open two months later, no one could have predicted that he would have to wait more than two years to celebrate again.
That's because no one could have predicted that Woods' world would be turned upside down shortly after he crashed his SUV into a fire hydrant outside his suburban Orlando, Fla., home – a mysterious Thanksgiving night accident that led to shocking allegations of widespread marital infidelity and eventually cost him his image, his marriage, several corporate sponsorships and his No. 1 ranking.
It must be noted that before the sex scandal unfolded, Tiger had won 71 PGA Tour events, including 25 victories and eight runner-up finishes in a remarkable stretch of 54 tour events over the previous four years. That hot streak also included seven consecutive tour victories, 9 out of 12 and 17 of 29 from the end of 2006 through his 2008 U.S. Open victory at Torrey Pines on one good leg.
He also won six PGA Tour events in 2009, upon his return from reconstructive knee surgery. Then came the scandal, then the slump, then another swing change and more injuries.
It's anybody's guess how much each contributed to the prolonged drought, but Tiger went 27 PGA Tour events and 923 days without winning, changing swing coaches and caddies along the way, before he hoisted the trophy at the Arnold Palmer Invitational at Bay Hill earlier this year. (Not that anyone was counting.)
OK, Tiger was back – finally! – and there were many such declarations, even from the doubters. But was he all the way back? Would he dominate again?
That question went unanswered when he followed up his victory at Bay Hill with the worst three-event stretch of his record-breaking career – a T40 at the Masters, a missed cut at the Wells Fargo Championship, another T40 at The Players.
But then Tiger bounced back to win the Memorial Tournament, tying host Jack Nicklaus' career total with his 73rd PGA Tour victory, of course leading to heightened expectations two weeks later during the U.S. Open.
There probably were no more doubters left after Tiger took the 36-hole lead at The Olympic Club. But then he faded on the weekend and finished tied for 21st.
Was he back or wasn't he?
Naturally, Woods rebounded again in his next event, winning the AT&T National at Congressional Country Club for his Nicklaus-passing 74th tour title. He also became the first three-time winner on tour in 2012 and moved to the top of the FedEx Cup standings and tour money list. Just like old times, right?
At the very least, Woods was on his way to PGA Tour Comeback Player of the Year.
But was he all the way back? What about Player of the Year?
After winning at Congressional, Woods played in The Greenbrier Classic for the first time and missed the cut, his second missed cut of the year. Geez, he hadn't missed two cuts in the same year since 2005. Even Tom Watson, 62, and the cartoon clown known as John Daly made the cut at Greenbrier. What's going on?
All of which provided new fodder for the naysayers and skeptics and so-called experts.
So it wasn't surprising when many spoiled golf media decided they needed Woods to win another major before they validated his comeback. After all, he hadn't won one since the 2008 U.S. Open. Regaining the No. 1 ranking in the world, which he once held 284 consecutive weeks, would help convince them, too.
Get the feeling there are different standards for Woods than for anybody else? Going into this year's British Open, there were three players ranked ahead of Tiger: No.1 Luke Donald, who has never won a major; Rory McIlroy, a former No. 1 with one major victory; and Lee Westwood, a former No. 1 with no majors.
Perhaps by the time you read this, Woods, who tied for third at the British Open and rose to No. 2 in the world rankings, will have won the PGA Championship for his 15th major and silenced all the skeptics. If not, they will still be wondering what's wrong. Some people will never be satisfied unless Tiger dominates like he did in 2000, even though that is very unlikely to happen.
"There was a time when people were saying I could never win again," Tiger said after winning at Congressional. "That was, I think, what, six months ago?"
Guilty as charged. And point well taken, Tiger.
Randy Youngman has been writing about golf in California, at the professional and amateur levels, for more than 20 years. He is also an admitted golfaholic.