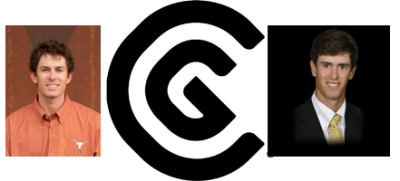 NORMAN, Okla. – Dylan Frittelli of Texas and Georgia Tech's James White have been named co-recipients of the 2012 Byron Nelson Award presented by Cleveland Golf/Srixon, in cooperation with the Four Seasons Resort and Club Las Colinas, the Salesmanship Club of Dallas, Friends of Golf (FOG) and the GCAA.
Candidates for the Nelson Award must be a graduating senior and the selection committee considers equally a nominee's entire collegiate academic and golf career and his character and integrity while in college. Particular consideration will be given to a nominee's good citizenship, as portrayed by Mr. Byron Nelson over the course of his life and golf career.
A native of Pretoria, South Africa, Frittelli is a two-time All-America selection. During his senior campaign, Frittelli has recorded nine top-10 finishes in 11 events – including sharing medalist honors at the Morris Williams Intercollegiate and was named a semifinalist for the Ben Hogan Award presented by Baird Private Wealth Management. He is a two-time All-Big 12 recipient and was named the Big 12 Conference Player of the Year as a sophomore in 2010. Frittelli has tallied three career victories. The geography major was a Cleveland Golf/Srixon All-America Scholar after his junior season and has been named Academic All-Big 12.
Frittelli is also active in the Austin, Texas, community. He works with the Marbridge Foundation, a group that is active in the Special Olympics. He also volunteers with Longhorn Halloween, Marathon Kids, Pancakes for Parkinson's and the Neighborhood Longhorns Banquet.
"Obviously it is a huge honor to receive the Byron Nelson Award," said Frittelli. "Coming from Texas you hear all that Byron Nelson stood for on and off the golf course. I see this as recognition of my efforts on the golf course and in the community as well. It's an honor to be recognized by the selection committee and earn such a prestigious honor."
White is Georgia Tech's third Byron Nelson Award recipient joining Troy Matteson (2003) and Roberto Castro (2007). He earned first-team All-America and All-Nicklaus Team honors last season. White was also recipient of Georgia Tech's Bobby Dodd Award for most outstanding student-athlete at Georgia Tech. The two-time All-ACC selection has five-top finishes in eight team events and has only place outside the top 20 once this season. White was also named a Cleveland Golf/Srixon All-America Scholar as well as ACC Scholar-Athlete of the year in golf as a junior.
As a two-year member of Georgia Tech's Student-Athlete Advisory Board, White has been active in the athletic department's local elementary school reading program. He is also been very involved in the Special Olympics. During Friday nights in the winter he volunteers with his church program providing clothing and food to the homeless. He's also active in junior golf assisting The First Tee and the Atlanta Junior Golf Clinic at the Dogwood Invitational.
"I'm extremely excited to be one of the winners of the Byron Nelson Award this year," said White. "I couldn't be happier to share it with a guy like Dylan Frittelli. I couldn't be more excited or honored to be a part of this award.